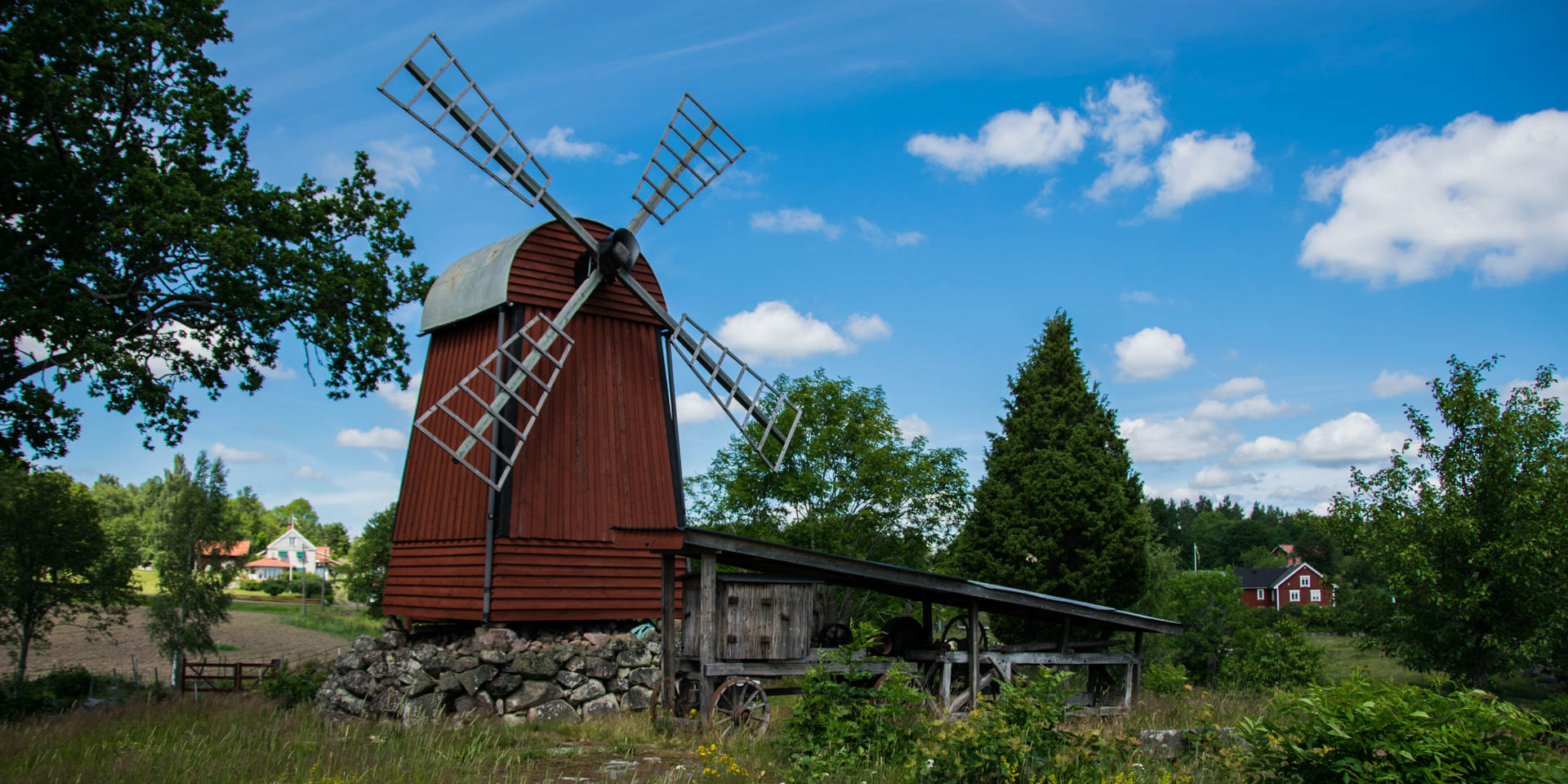 Dalsebo Väderkvarn
Small historical windmill in Dalsebo
Dalsebo Väderkvarn is a small windmill dating back to 1845. It stands on a hill at the edge of the remote hamlet Dalsebo, about 24 kilometers east of Hultsfred.
Dalsebo looks much the same as it did 250 years ago. The fields, roads and buildings are mostly from the time of the great territorial reform towards the end of the 18th century.
The Dalsebo Väderkvarn was built by the farmer Bengt Olovsson on the small hill at the edge of the village in 1845. The special thing about the mill is that it is completely rigid, contrary to the usual windmills and can not be turned into the wind.
After hydro power asserted itself more and more as a continuously available energy source in the region at the end of the 19th century, the windmill in Dalsebo was shut down and began to decay.
The mill was completely restored in 1982 and is regularly maintained by the village community. It houses a small museum with many old tools from the history of the village. The largest exhibit, an old machine for making wooden shingles, stands in front of the mill.
Similar destinations in the area