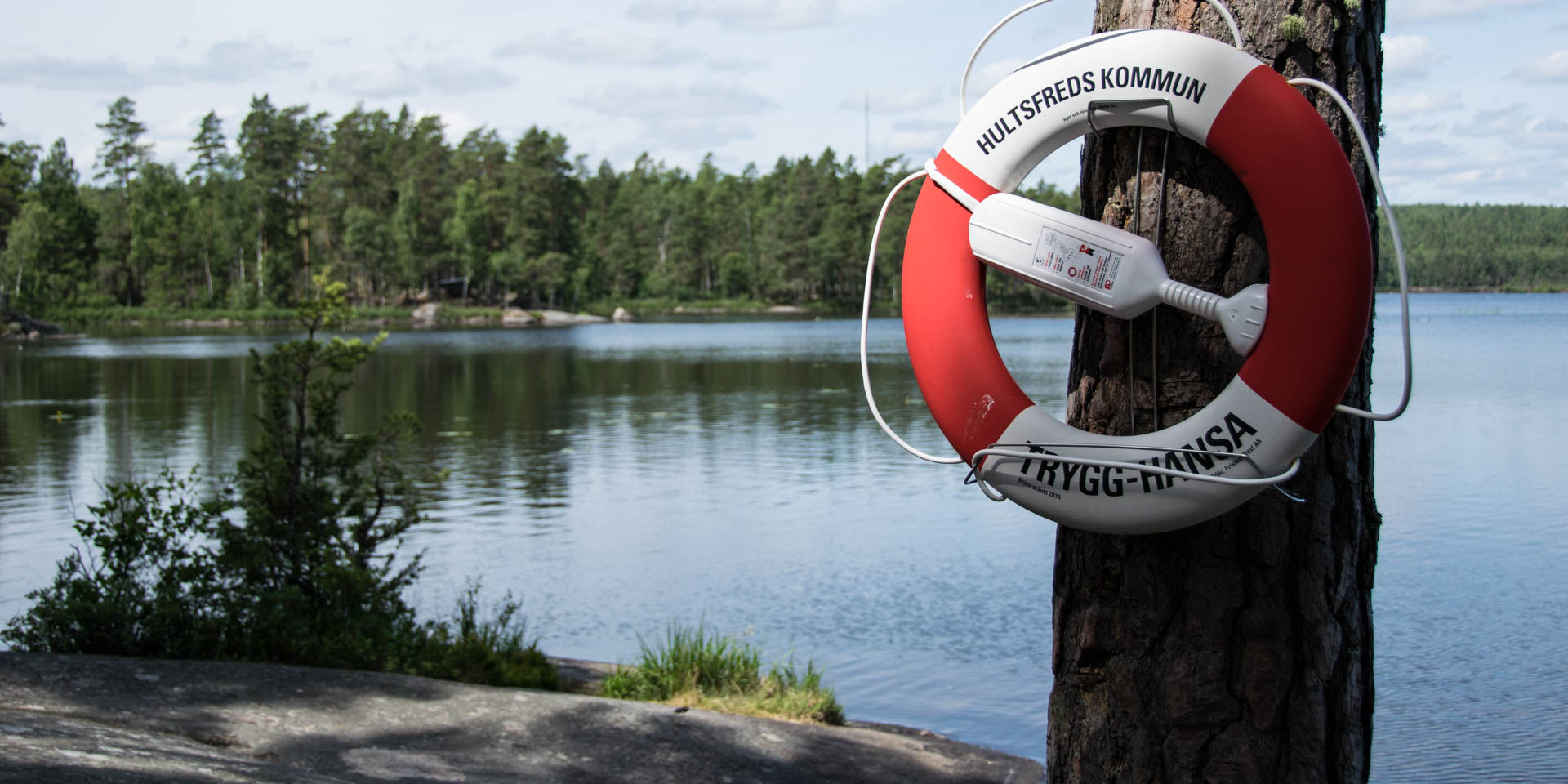 Hesjöns Badplats
Popular bathing spot on the lake Hesjön near Målilla
Hesjöns Badplats is a relatively popular and well-equipped beach on the lake Hesjön near Målilla, about 12 kilometers south of Hultsfred.
Located on the southeastern shore of the almost 40-acre Hesjön, the bathing spot is equipped with everything you need for a successful summer swimming day. On the shore is a small sandy beach and several floating jetties, which form also the non-swimmers area. At the end of the longest jetty is a small diving tower.
The part of the lawn located directly at the water is partly hilly and in the background is a barbecue area, a volleyball field and some children swings. In the service building is a changing table, changing facilities and dry toilets, including a disabled toilet. There is also a paved path leading from the parking lot to a wheelchair ramp into the water.
A few hundred meters to the west you can find a special bathing area for dogs. Staying a night at the lake is also easily possible, because of a nature campsite in the immediate vicinity of the bathing spot.
Similar destinations in the area