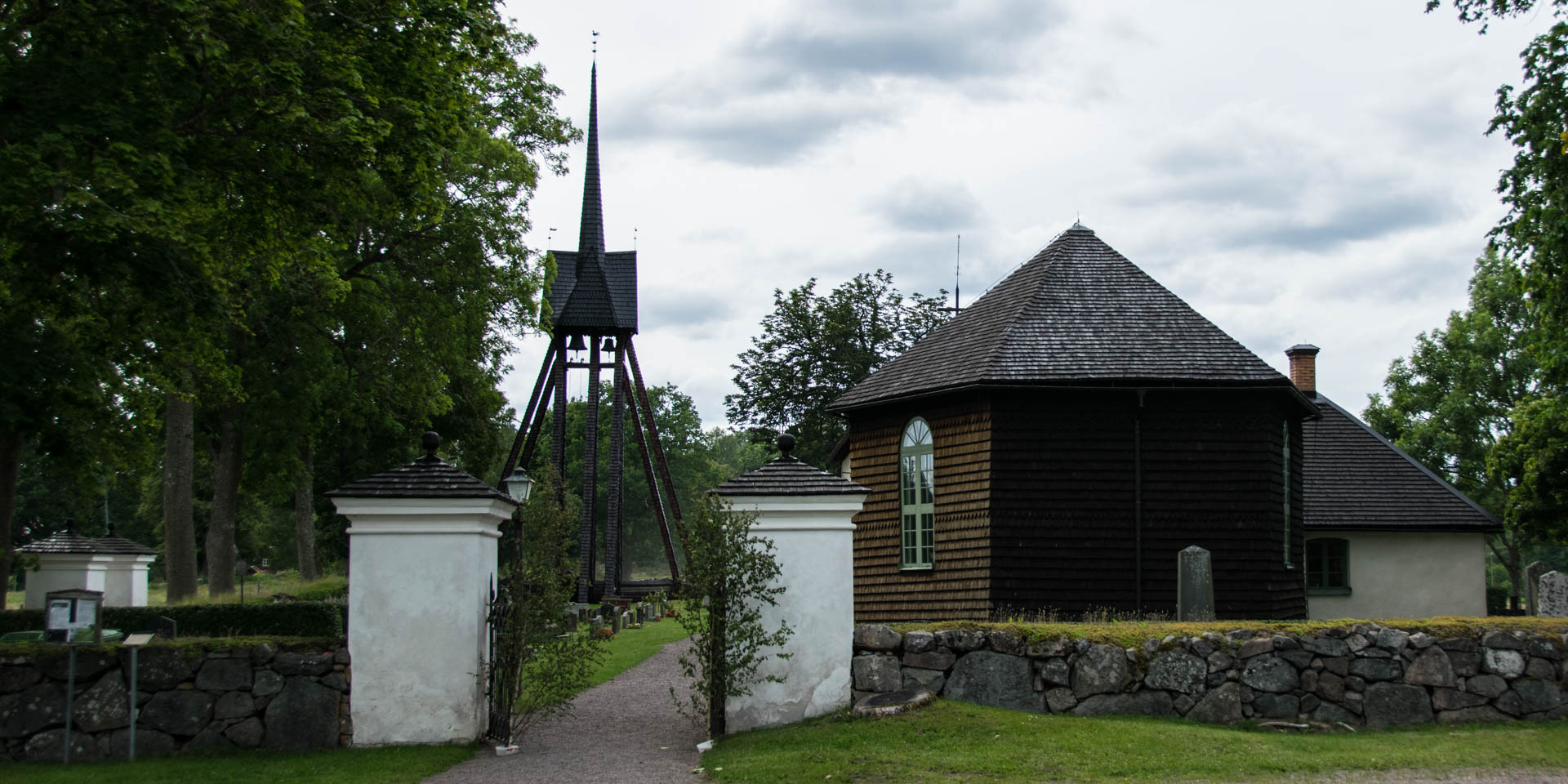 Tveta Kyrka
Medieval church near Mörlunda
The 12th-century Tveta Kyrka is located in the hamlet Tveta near Mörlunda, about 22 kilometers south of Hultsfred and is one of the oldest churches in eastern Småland.
The Tveta Kyrka is now the most popular wedding church in the region. In the Middle Ages, it was a religious meeting place of the boatmen of the nearby Emån river, which could be sailed at that time. During the Christianization, the religious people came from Östergötland and even from Öland to baptize their children in the church.
The architecture of the church
The church is situated on an ancient pagan cult place and originally consisted only of the simple nave in Romanesque style with thick stone walls and small window openings. After being looted and severely damaged by Danish troops in 1567, the church was rebuilt in its original form.
The small vestibule made of logs on the west side of the nave was built in the 17th century and the free-standing wooden belfry dates back to 1662. The last modifications took place in 1726, on the east side of the nave, a five-sided, with tarred wood shingles, altar was attached. At the same time, the bricked sacristy on the north side of the nave was built and the window openings were enlarged.
Inside the church
The oldest inventory in the church consists, among other things, of two wooden carved figures of saints from the 13th and 15th centuries. The older figure representing Saint Michael and the second the Madonna and Child. Furthermore, in the church is a processional cross from the 15th century and an altar bell from the same time.
The heavy iron-bound door to the sacristy was once the front door of the church and dates back to the 13th century. At about the same time, the exposed carvings were made in the exterior plaster of the northern nave wall, showing two typical cogs from the 13th century.
Similar destinations in the area