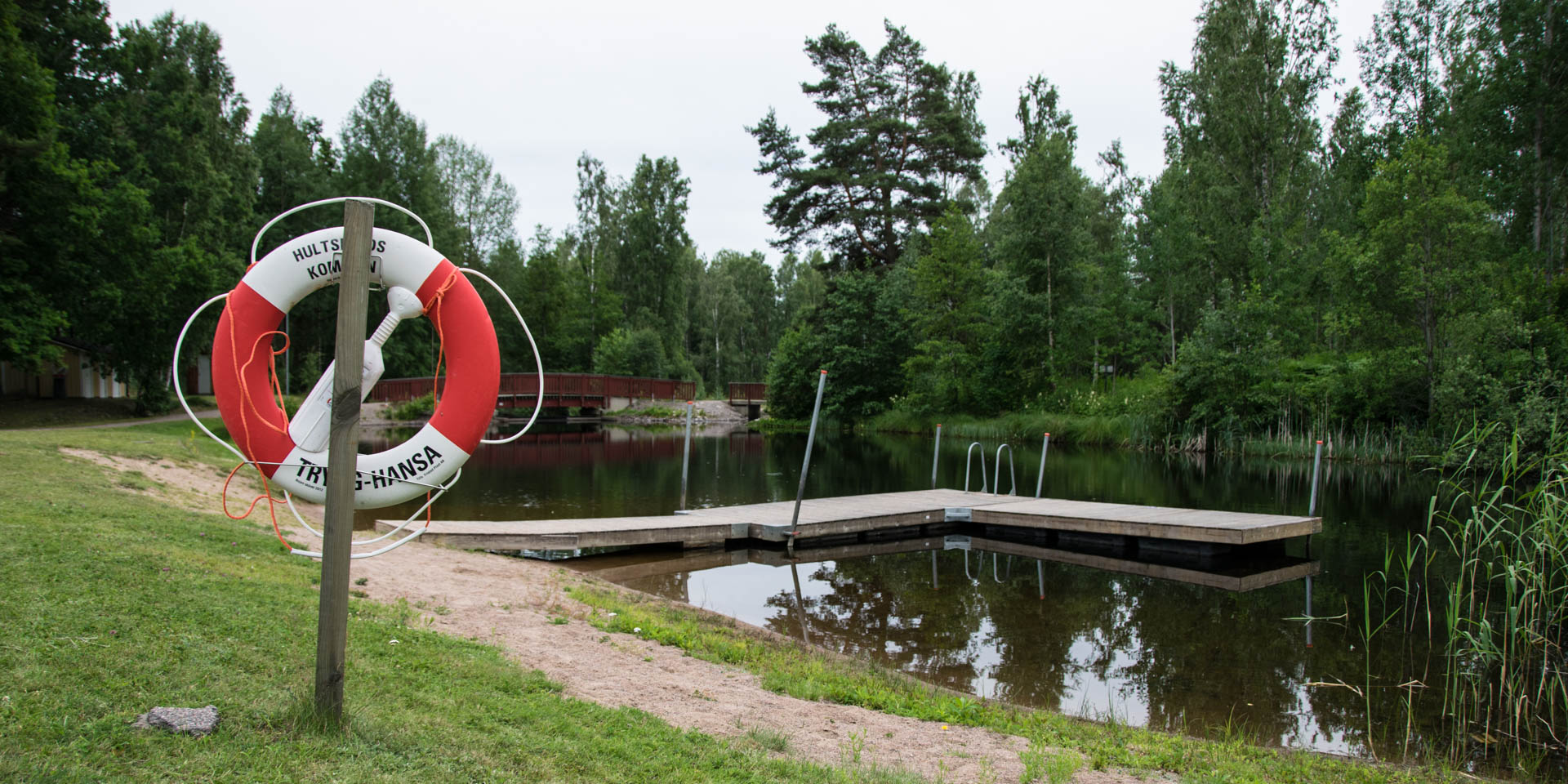 Baddammen i Järnforsen
Bathing place in Järnforsen
Baddammen i Järnforsen is an approximately 2,000-square-meter swimming pond in the center of Järnforsen, about 20 kilometers southwest of Hultsfred.
The small bathing area at Baddammen i Järnforsen consists of a small strip of sand, a short jetty and a lawn. Further features include tables, benches, toilet and changing room as well as a children's swing.
The water of the pond is in a constant exchange because the pond is traversed by a stream that flows into the river Emån.
Similar destinations in the area