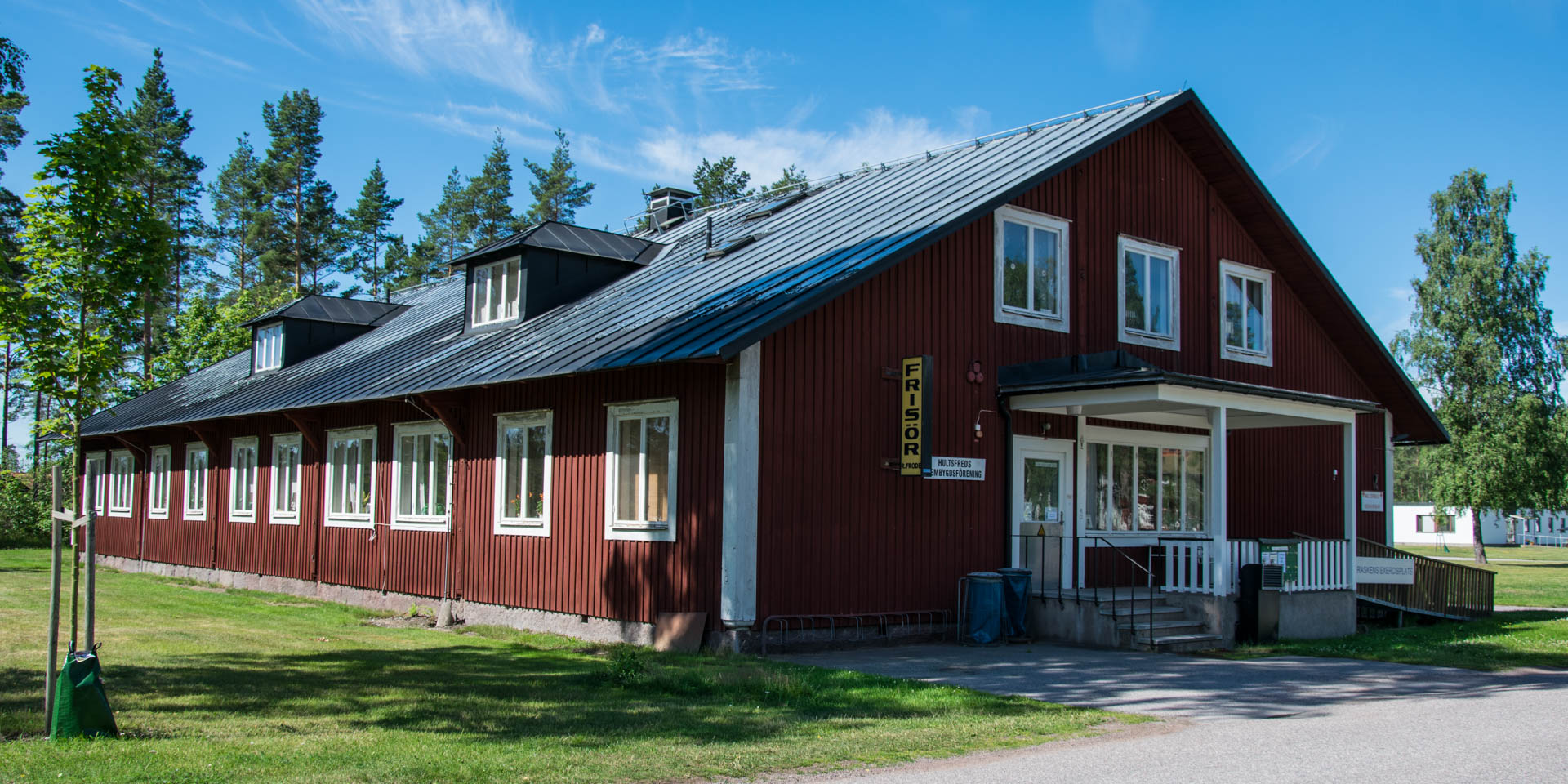 Hultsfred på 50-talet
1950s museum in Hultsfred
The permanent exhibition Hultsfred på 50-talet (Hultsfred in the 50s) on the site of the former military training ground Hultsfred Slätt on the outskirts of Hultsfred is a real eye-catcher, especially for retro fans.
The small museum is operated by the local heritage association and is divided into three different departments. One part consists of the complete interior of the hairdressing salon of Rune Frode, formerly located in the center of Hultsfred. The equipment dates back to the 1930s and was in use as it was until the mid-1990s.
Another part of the exhibition features an old store interior with a sales counter, historical billboards and shelves with old sales packaging, storage jars and glasses. It comes from the former general store Eric Lundberg, which was operated until 1962 in Hultsfred.
The third part of the exhibition shows the typical home furnishings of a young family in the 50s. It consists of a fully furnished living room and a complete kitchen typical of the period around 1957. A time when modern life began and televisions, electrical appliances, telephones and cars quickly became the standard of living.
Similar destinations in the area