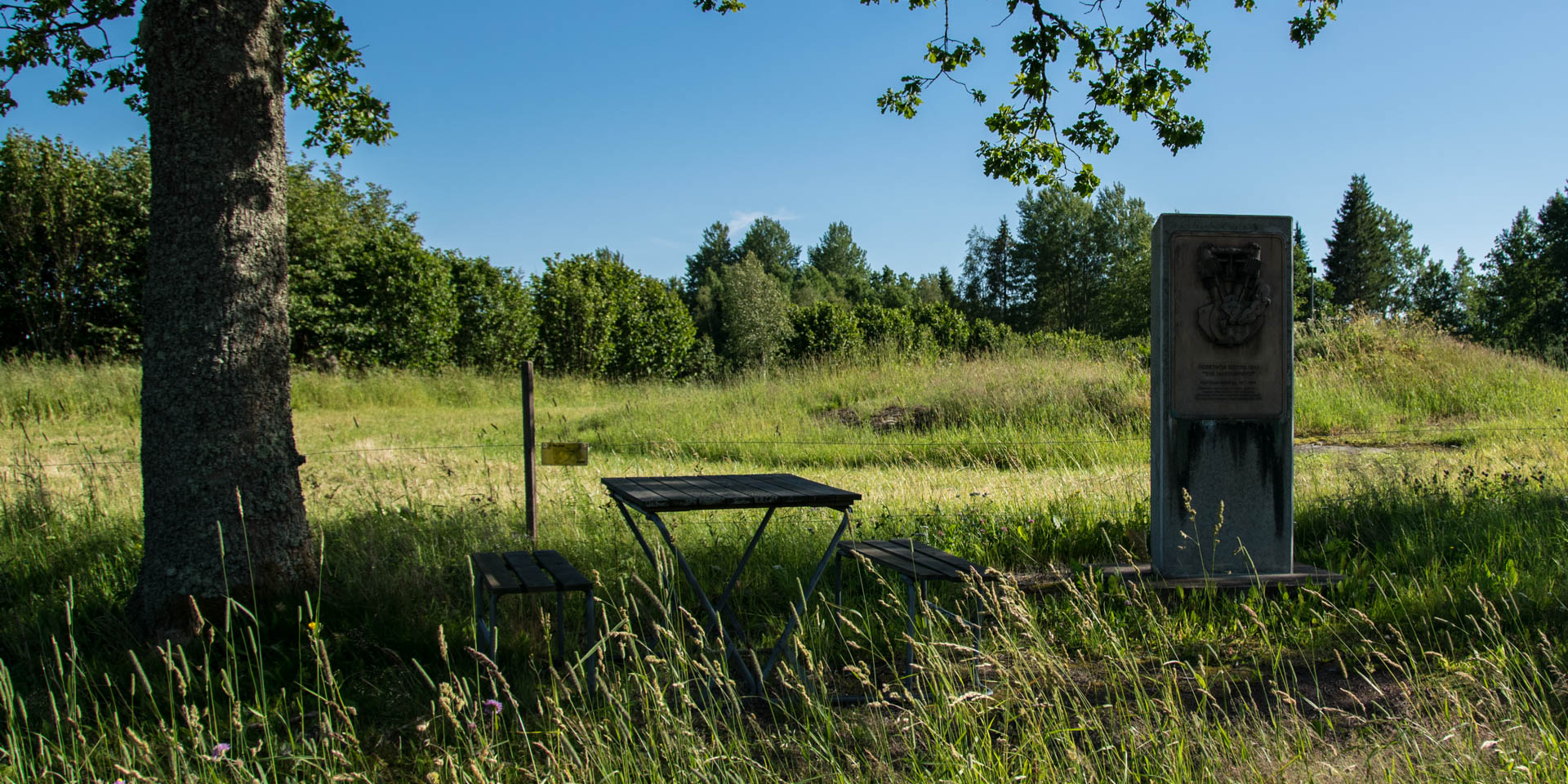 Oscar Hedström Minnessten
Memorial stone near Lönneberga
Oscar Hedström Minnessten is a memorial in honor of Oscar Hedström, the first designer of the legendary motorcycle brand Indian. It is located near his birthplace near Lönneberga, about 16 kilometers northwest of Hultsfred.
Oscar Hedström was born on March 12, 1871 in the hamlet Åkarp in the parish Lönneberga and immigrated with his family to the United States in 1880. As a 16-year-old, Hedström began training as a toolmaker, which he successfully completed at the age of 21 years.
Enthusiastic about the advent of cycling, he devoted himself to the further development of racing bikes and later to the motorized pacemaker machines used in track races. In early 1901, Hedström met the successful cyclist and businessman George Hendee, who ran his own bicycle factory since 1897 and was immediately convinced of Hedström's special technical skills.
The beginning of the Indian
In January 1901, both signed a contract, written on the back of a used envelope, in which Hedström was commissioned to develop a light motorcycle for general use and Hendee acted as investor.
Yet in 1901, Hedström presented the first three engines he designed and built himself. In the same year Hendee and Hedström founded the Indian Motorcycle Company, whose chief designer was Oscar Hedström until 1913. As early as 1902, the first motorcycles were delivered and the success story of the legendary Indian took its course.
During his active days, Hedström invented and developed numerous technical innovations in motorcycle construction. He invented, for example, the throttle grip for motorcycles (patent 1904) or the spring fork (patent 1905) and held several patents on advancements including carburetor, spark timing, chain tensioner and leaf spring fork.
In 1913, Indian was the largest motorcycle manufacturer in the world. Hedström sold his company shares and retired when he was just 42 years old. He then lived on his estate in Portland, Connecticut, where he died on August 29, 1960 at the age of 89 years.
Similar destinations in the area