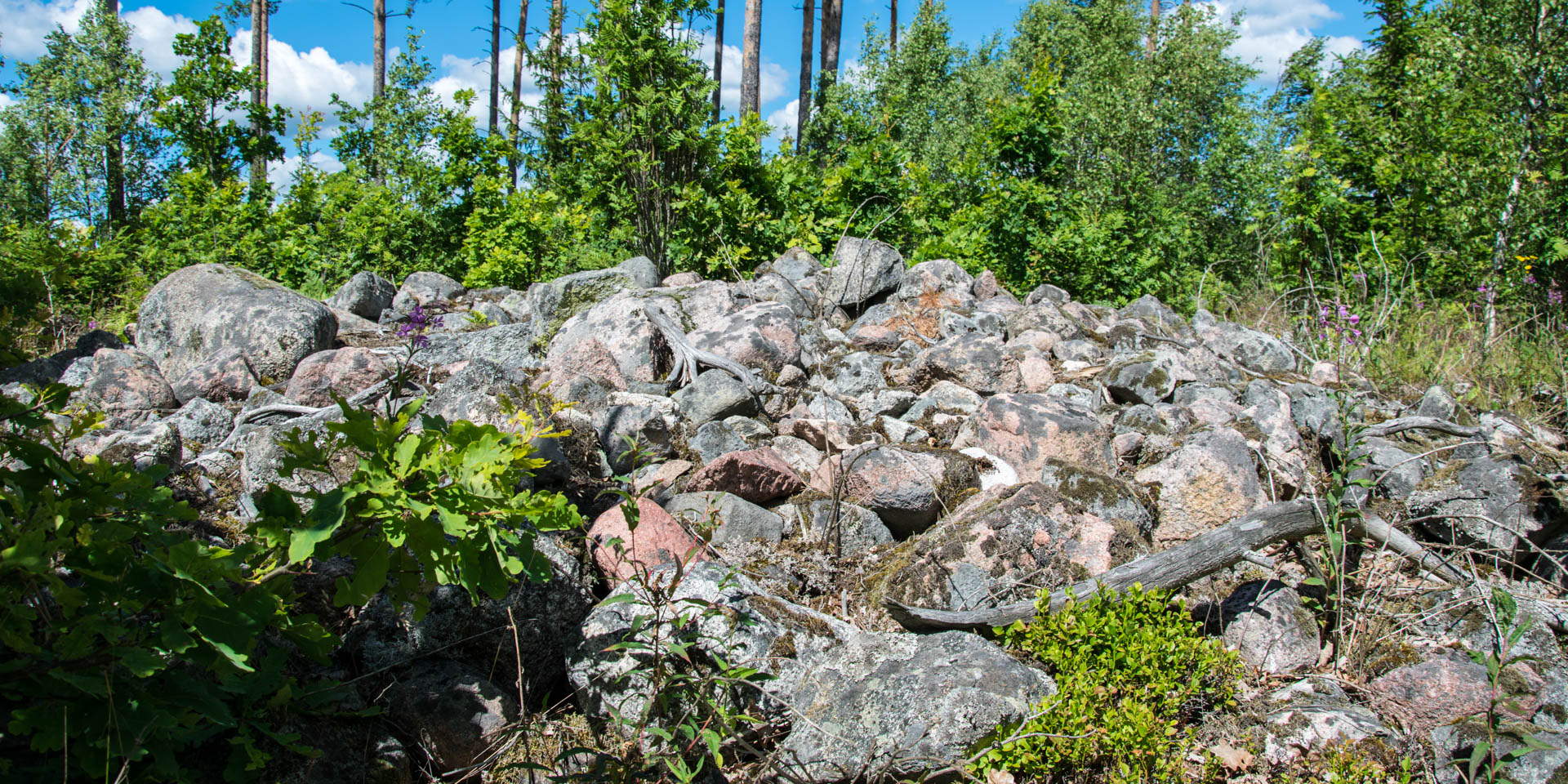 Gravfältet vid Långeruda
Iron Age burial ground near Långeruda
The Iron Age burial ground Gravfältet vid Långeruda is hidden in the woods near the small hamlet Långeruda near Virserum.
The burial ground consists of a total of seven different tombs from the Iron Age, spread over an area of about 80x35 meters. Among them are two round burial mounds with diameters of 7 and 9 meters and two rectangular burial mounds with dimensions of 7.5x7.5 and 10x10 meters.
An archaeological research of one of the burial mounds in the 1930s revealed only a human skull and the fact, that grave robbers were there before. The find was somewhat unusual because a preserved skull is considered as evidence of an inhumation burial, although in the Iron Age cremations were common.
In 2006, during the partial repair of the grave site after the hurricane Gudrun further knowledge was gained. Some cremated bone fragments were undoubtedly dated to the younger Roman Iron Age by using the radiocarbon method.
Similar destinations in the area