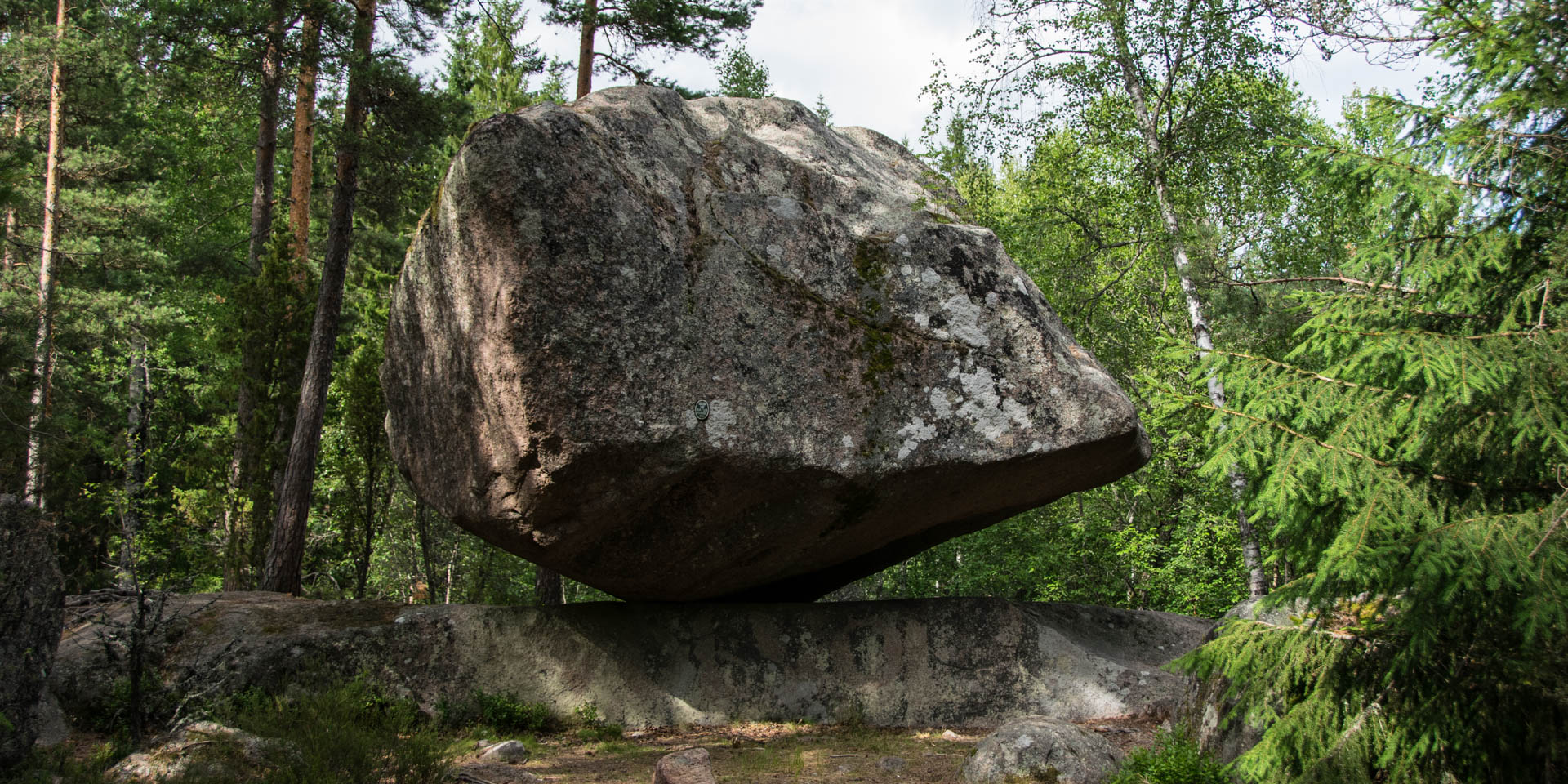 Runkesten
Rocking stone near Mariannelund
The Runkesten is a huge movable boulder in the forest between Rumskulla and Mariannelund, around 20 kilometers west of Vimmerby.
With a length of approximately 10 meters, a width of 4 meters and a height of 5 meters, the Runkesten is one of the world's largest rocking stones, a rock that can usually be wiggled with simple muscle power.
Basically, the Runkesten is only one of the countless large boulders that have been transported southwards from the mountainous regions by the 2 to 3 kilometers thick glaciers of the ice age and can be found everywhere in Sweden. Several coincidences make the Runkesten a rare rocking stone. Namely, that due the end of the ice age 10,000 years ago, the stone was placed exactly balanced on a downward pointing tip on a straight rock. The support surface is so small that the 260-ton stone can be moved several centimeters with pure muscular strength.
The local legend tells that the stone was once thrown by the giantess Kåra to destroy the church in Rumskulla, whose bells annoyed the giantess. And if anyone ever tips the stone over, she will return.
The rocking stone is located in a dense forest and is not directly accessible by car. You can park on the small gravel parking lot on Mariannelundsvägen, from where a marked hiking trail takes you over a distance of about 600 meters through the forest to the stone.
Similar destinations in the area