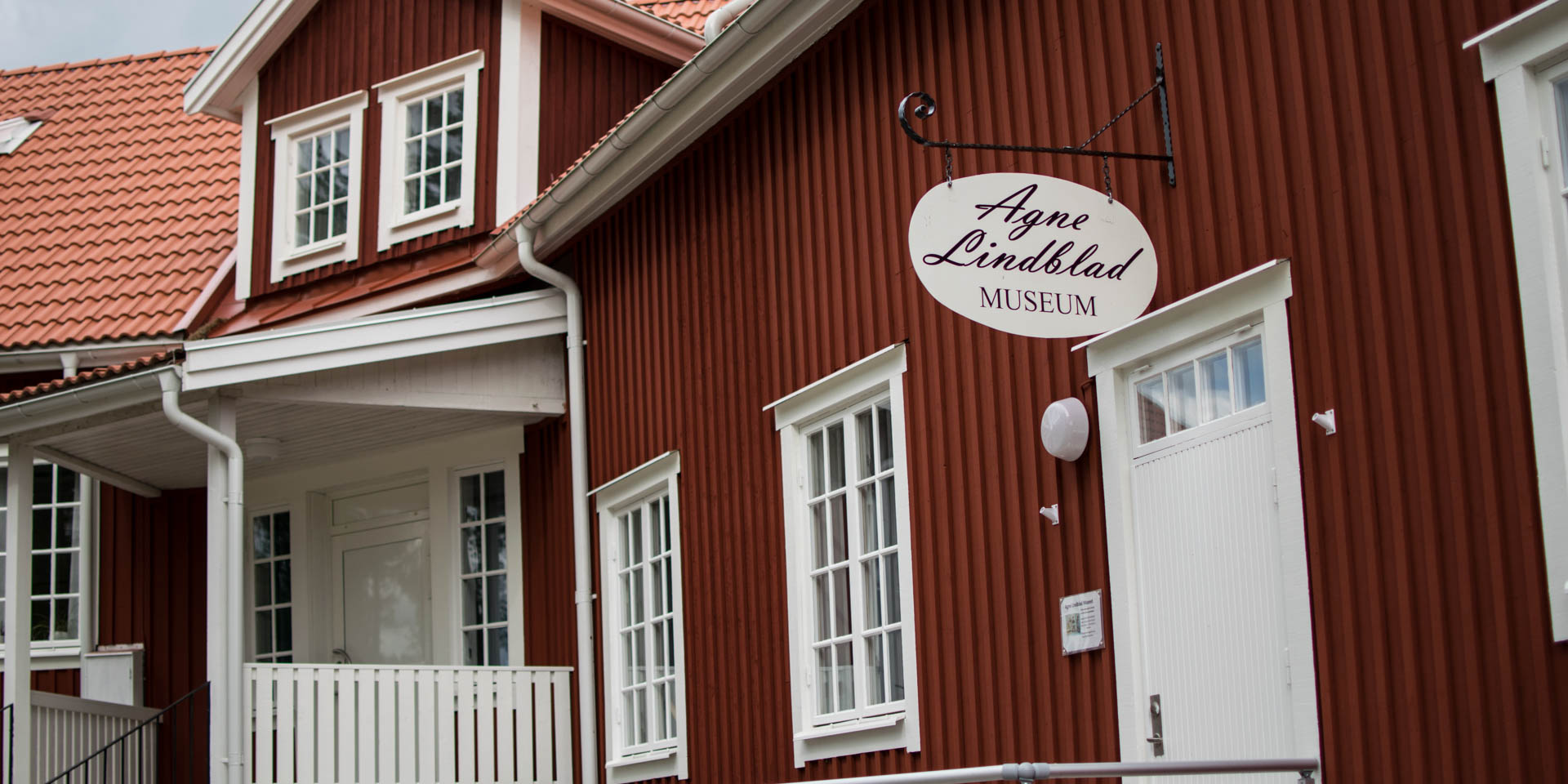 Agne Lindblad Museum
Art museum in Södra Vi
Agne Lindblad Museum is located in a building of the former spa complex Södra Vi Brunnspark in Södra Vi, about ten kilometers north of Vimmerby and presents the impressive works of the wood sculptor Agne Lindblad.
With around 150 wood-carved sculptures depicting people in a wide variety of everyday situations, the Agne Lindblad Museum presents the life's work of the artist, who died in 1939 at the age of 31 years.
Agne Lindblad's sculptures consist mostly of groups of people in smaller or larger scenes of everyday life in the early 20th century. Some of the sculptures are painted, others are left in their natural state, but always expressive in their facial expressions and postures.
The mood of the individual situations is expressed very vividly, such as the grief at a funeral or the fear during a catechism exam. But also the cheerfulness in the depiction of a drinking feast or the winking humor in the scene of a doctor's appointment.
The Agne Lindblad Museum and the entire Södra Vi Brunnspark, which functions as a museum of local history, is operated by the local heritage association Södra Vi Hembygdsförening.
The building of the former gymnastics hall of the spa complex was renovated entirely in 2015 and was transformed into a museum for the sculptures of Agne Lindblad. The building is wheelchair accessible and has a disabled toilet. However, a visit to the museum is only possible by appointment.
Similar destinations in the area