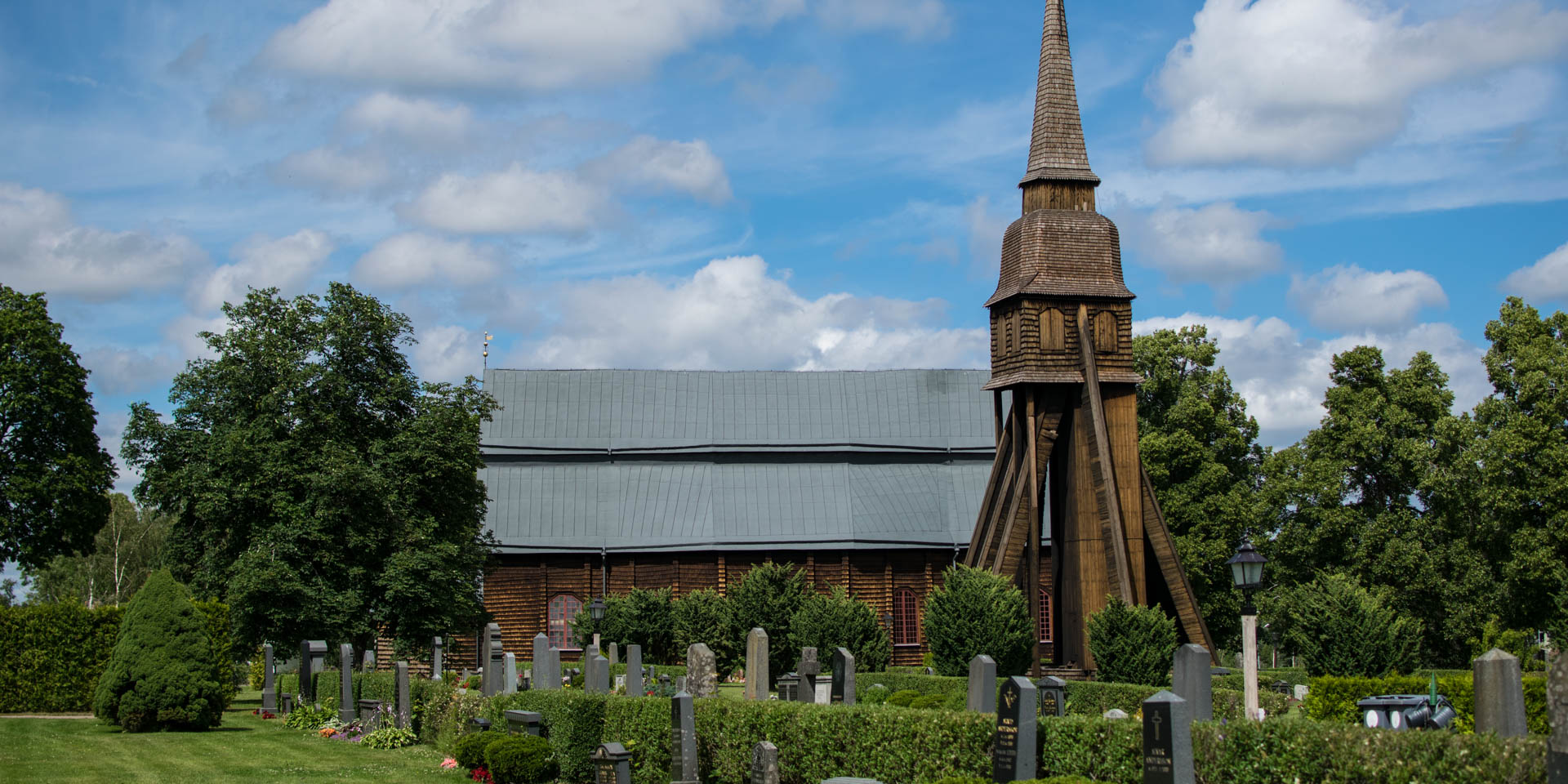 Frödinge Kyrka
Historical wooden church in Frödinge
Frödinge Kyrka is a wooden church from the middle of the 18th century, located in the small village Frödinge, about 12 kilometers east of Vimmerby.
After the medieval predecessor was severely affected by wood rot, todays Frödinge Kyrka was built in its place in 1744. The new church was also designed as a wooden construction and the roof and the facades were covered with wooden shingles.
The layout of the church is somewhat unusual because of an octagonal widening in the middle of the nave, giving the church the shape of a ship. The bells are housed in a separate wooden tower, which had already been built in 1694. The sacristy consists of solid masonry and is also a remnant of the medieval predecessor church.
The interior impresses with its colorful ceiling paintings. The entire ceiling of the church is decorated in blue, with ornaments and colored images depicting biblical scenes. The blue painting can also be found as a framing of the windows and the altarpiece.
The pulpit dates from 1628 and is decorated with ornate wood carvings and blue colors. It was originally located in the Sankta Gertruds Kyrka in Västervik.
The oldest sacral object in the church is a large triumphal cross from the Middle Ages. The floor-to-ceiling altarpiece, which was designed with detailed carvings, was completed in 1744 for the consecration of the church.
Similar destinations in the area