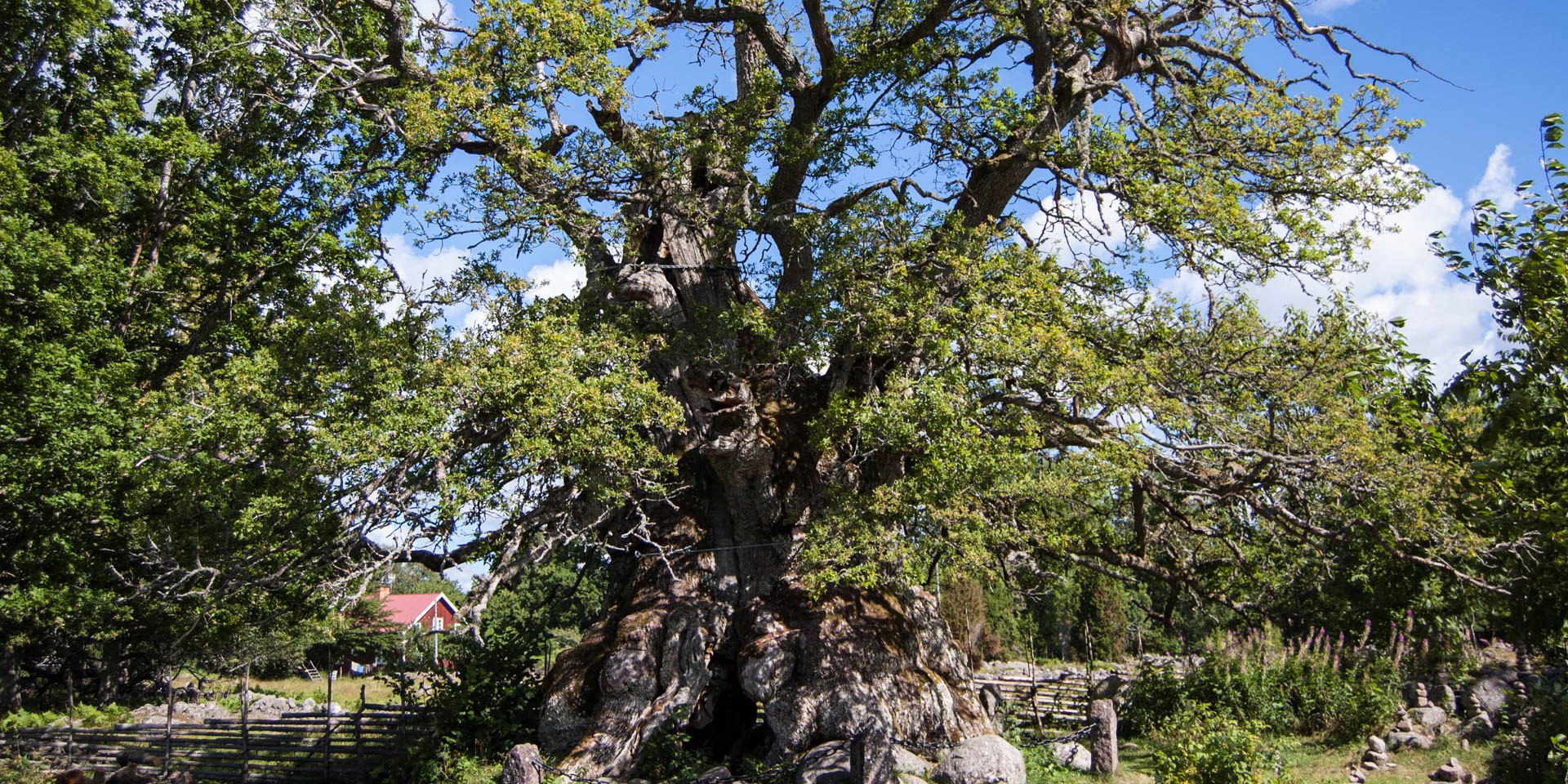 Insider tip
Kvilleken
Thousand year oak near Kvill
Kvilleken, often called Rumskullaeken, is Sweden's only thousand-year-old oak. The mighty European oak is located about 20 kilometers northwest of Vimmerby on the edge of the hamlet Kvill in the nature reserve Kvill.
According to a scientific study, the Kvilleken is actually more than 1,000 years old. It is the only thousand-year-old oak tree in Sweden and with a circumference of more than 13 meters, the largest tree in the country. The trunk of the 14-meter-high giant is partly dead and is held together by a steel rope and a thick chain. Although the trunk is completely hollow, the tree is alive and has a lot of leaves in the summer.
In general, Kvilleken is the oldest tree in Sweden, but is surpassed in some way by Old Tjikko, a spruce in the national park Fulufjälet. The stem of this spruce is just 600 years old, but its roots, from which clones have always originated in the past, is proven to be over 9,550 years old.
Similar destinations in the area