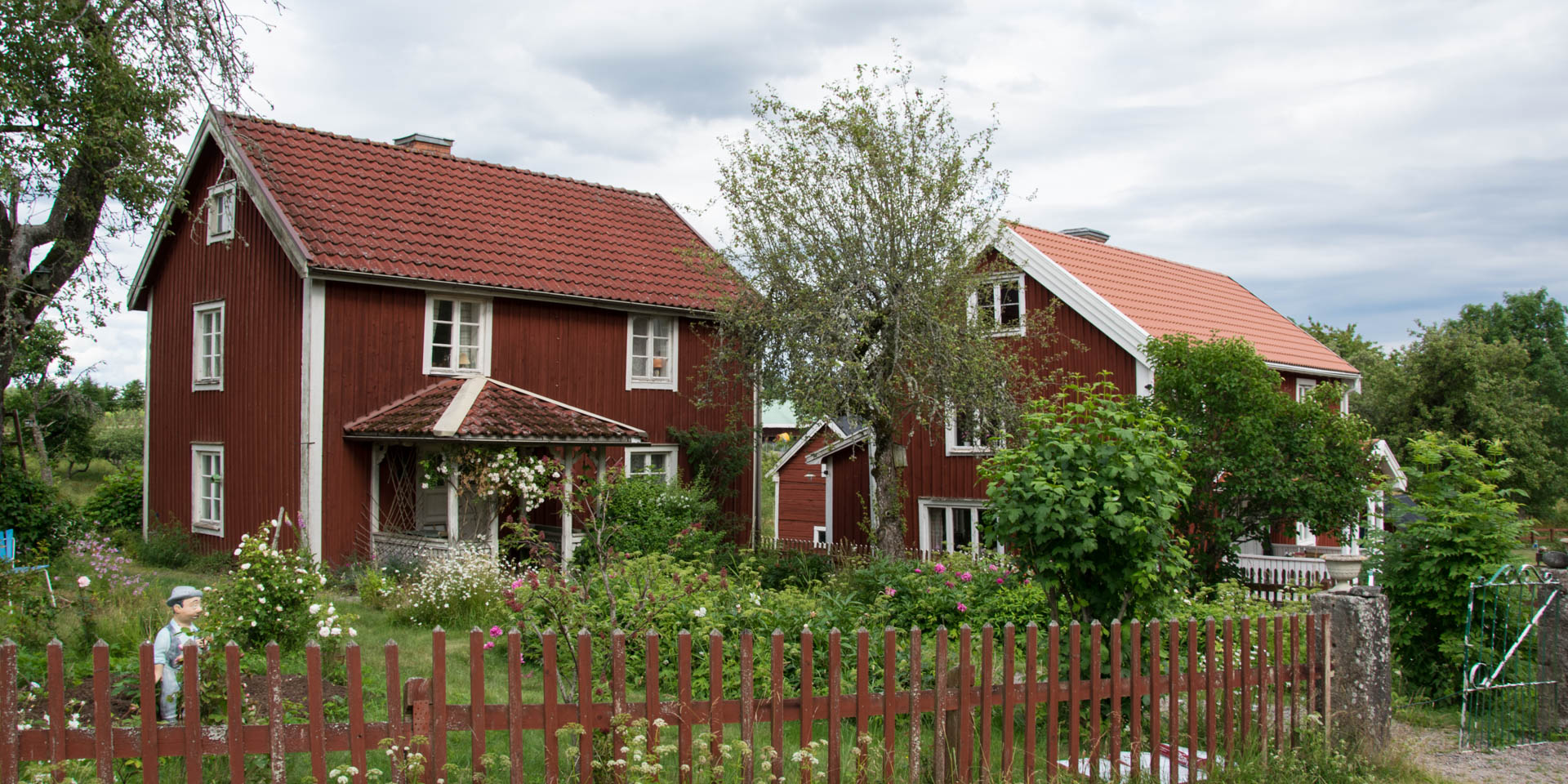 Popular destination
Bullerbyn
Astrid Lindgren's Bullerby
The village Bullerbyn from Astrid Lindgren's stories The Six Bullerby Children (USA: The Children of Noisy Village) originated from the author's imagination but has a real existing template – the rural settlement Sevedstorp, about 17 kilometers west of Vimmerby.
Sevedstorp is Bullerbyn, if you believe the signpost on the small road not far from the old wooden church Pelarne Kyrka near the main road between Vimmerby and Mariannelund.
The village with its three small courtyards corresponds exactly to the picture we have made as children when reading the stories. Reinforced by the remakes of Bullerby films in 1986/87, where Sevedstorp served as a filming location for the exterior shots.
Astrid Lindgren's father, Samuel August, had grown up in the middle courtyard in Sevedstorp and in the 1920s he wrote down the memories of his childhood. Together with her own memories from a happy childhood in Småland, Astrid Lindgren had a lot of literary inspiration, from which her lively stories about the Bullerbü children originated.
In addition to the three small houses, the village consists of several old farm buildings. The three houses are all privately owned, are inhabited and can not be viewed from the inside. The annexes include a small barn, where children can jump from the upper floor in the hay. The big barn at the end of the village situated the café Sörgården, where you can find coffee, cheesecake, waffles, cinnamon rolls and more in the summer. In addition to all sorts of souvenirs, various handmade items from the region are sold in the attached small shop.
Access to the village itself is free and available throughout the year. During the main season, however, a parking fee is charged on the parking lot 200 meters away, which is used for the purpose of maintaining the outdoor facilities of the village.
Opening hours
11. June – 30. June
Monday – Sunday: 11:00 – 17:00
1. July – 14. August
Monday – Sunday: 10:00 – 18:00
15. August – 28. August
Monday – Sunday: 11:00 – 17:00
---
Last update: 06/2022 | Errors and omissions excepted.
Similar destinations in the area