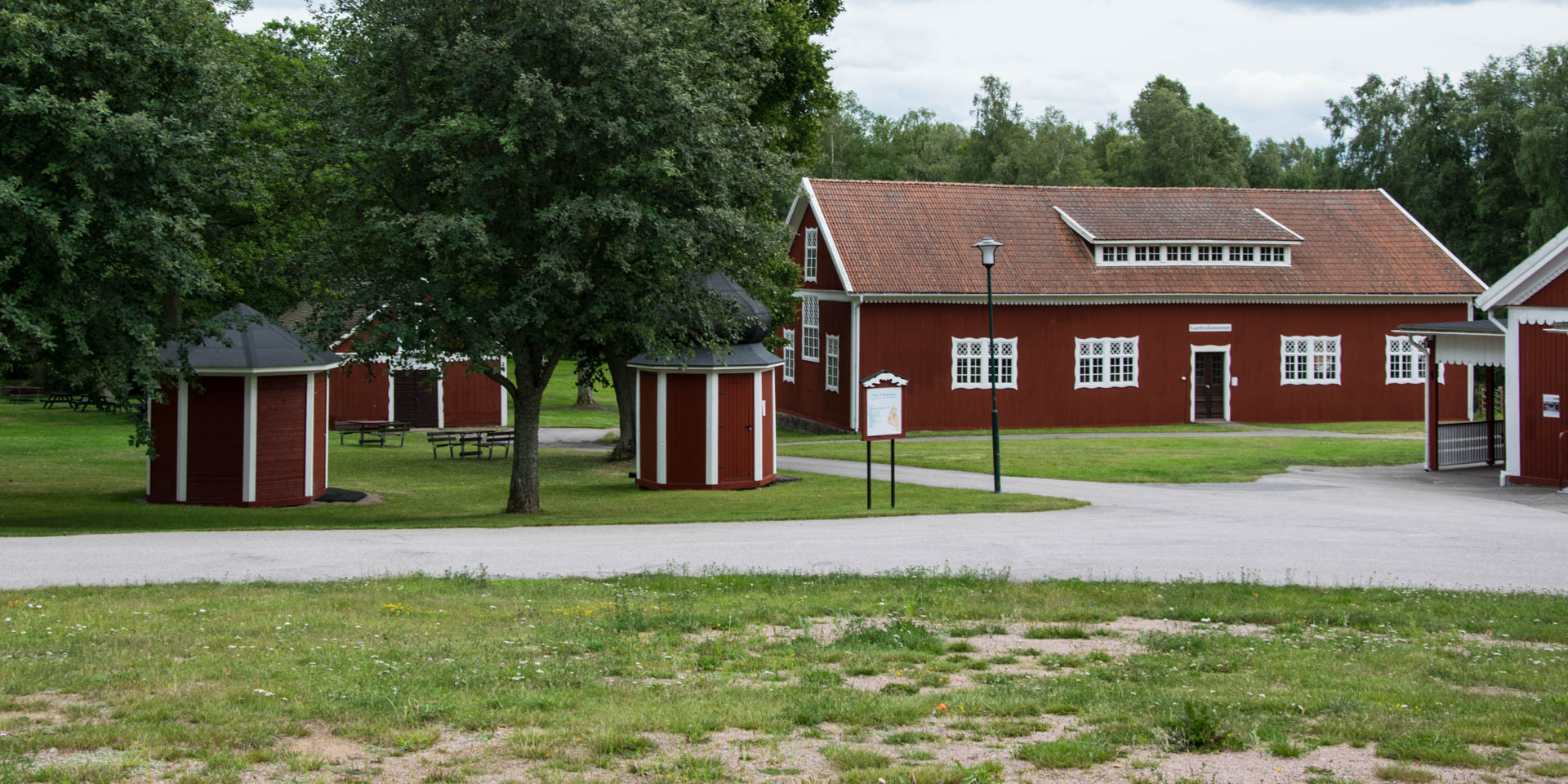 Södra Vi Brunnspark
Former spa complex in Södra Vi
Södra Vi Brunnspark is a well-preserved former spa complex in Södra Vi, a small village about 10 kilometers north of Vimmerby, which became a museum of local history after its decommissioning in the mid-1940s.
The oldest building in Södra Vi Brunnspark is the well house from 1763 wich houses the healing spring discovered in 1759 by Pastor Johan Arendt Grape. A spring whose radium-rich water was said to be just as effective in treating nervous women's complaints and worms as Sweden's oldest healing spring Medevi Brunn in Östergötland.
A total of 13 historical buildings can be found on the grounds of the park. These include buildings of the former spa complex and buildings that originate from the surrounding area.
The 13 buildings in the park
The Agne Lindblad Museum with the collected works of the wood sculptor Agne Lindblad is located in the building that formerly housed the practice of the spa doctor and the gymnasium. In one of the old bathhouses is an agricultural museum showing a collection of old tools that were formerly used in agriculture.
Among the other historical buildings in the park are an old blacksmith's shop, a flax shed, a small barn and a larger barn, as well as a so-called Soldattorp, one of those rural dwellings that the peasants had to provide as residence for their assigned soldiers.
The park is always open to the public, but visiting the museums is only possible after prior agreement. During major events in the park, such as the annual Midsummer celebration, museums and buildings are open to visitors.
Similar destinations in the area