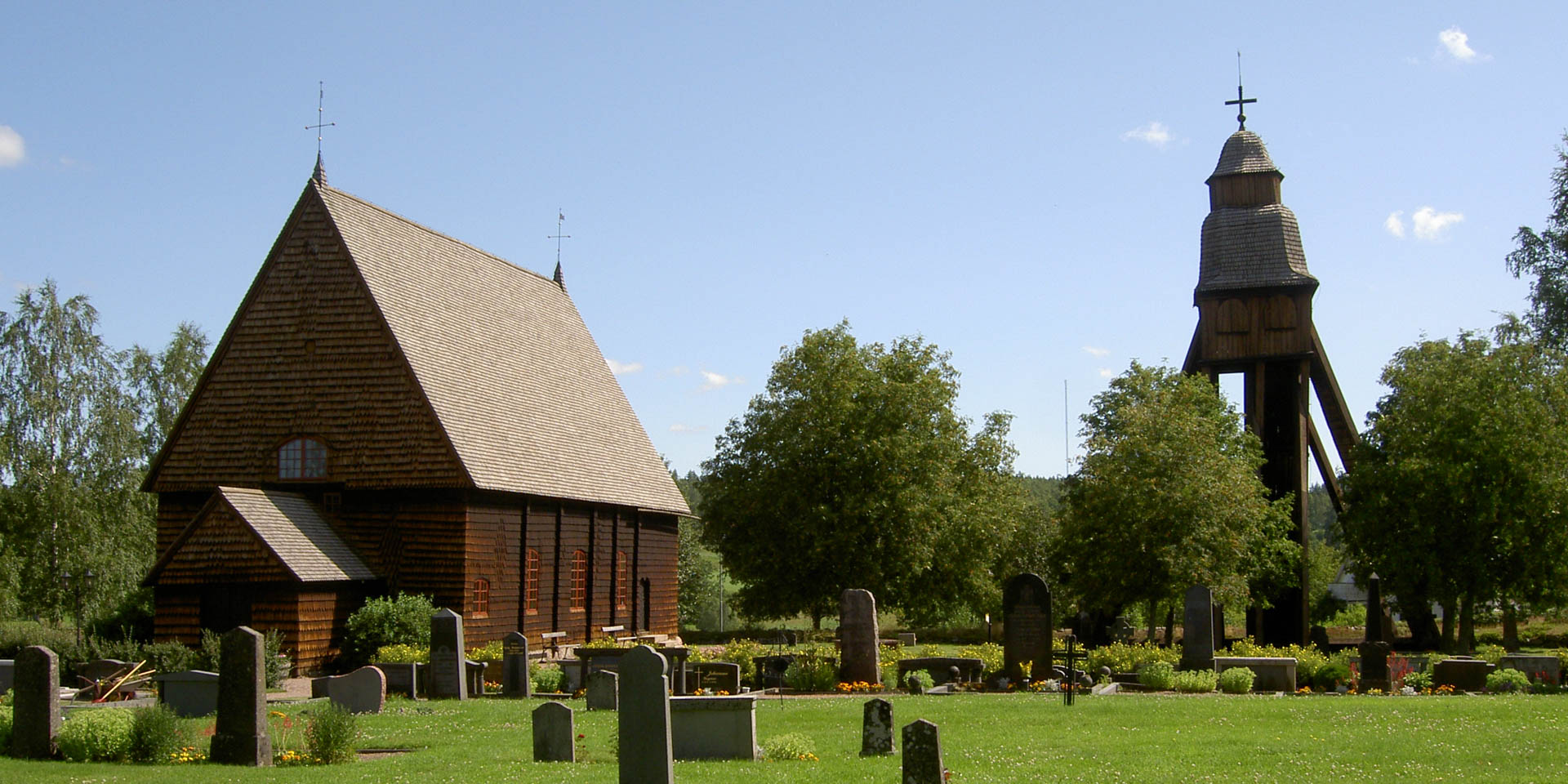 Djursdala Kyrka
Historic wooden church in Djursdala
Djursdala Kyrka is the 17th century wooden church in the small village Djursdala, located in the north of the municipality Vimmerby.
The small church is situated on the highest point in the lovely hilly landscape around Djursdala, with a good view over the long stretched lake Juttern in the neighboring province Östergötland.
The Djursdala Kyrka was built in 1692 as the successor of a medieval wooden church, which had burned down a year before. The present-day church is built entirely of wood in a log-building style and rests on a base of masonry of natural stones. The exterior facade and the roof are completely covered with wooden shingles.
Ceiling and walls in the interior of the church have been completely painted with color decors since 1708, representing scenes from the Old and New Testament. In 1990 the paintings were restored and preserved. However, the oldest painting and at the same time the oldest object in the church is the altarpiece, a triptych dating from the 15th century, which was saved from the burning predecessor church.
The carved pulpit came to the church in 1698 but is presumably older than the church itself. Just like the baptismal font of polished gray limestone that was built in the 17th century before the building of the church.
Similar destinations in the area