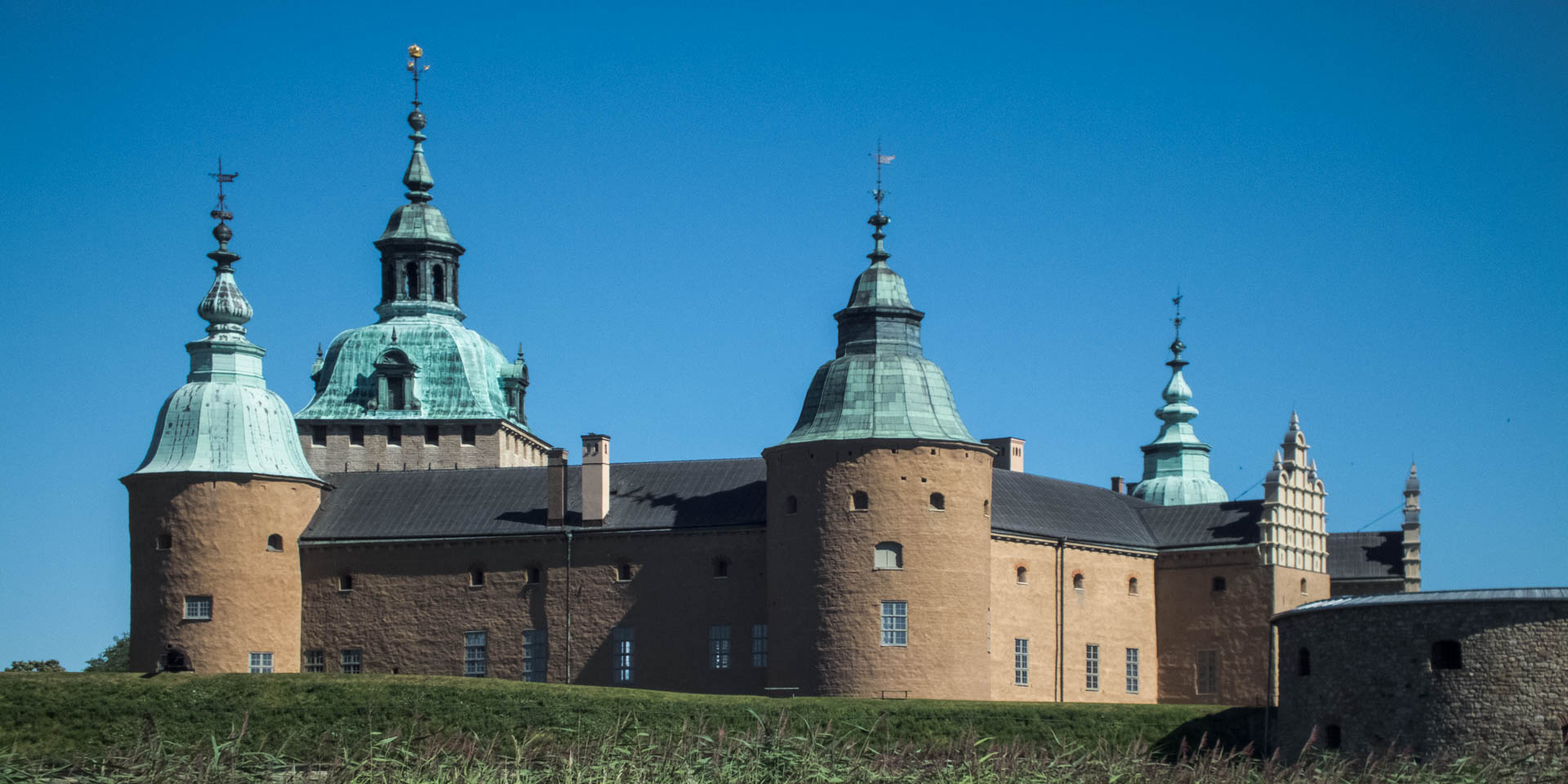 Kalmar Län
Småland east coast and the island of Öland
The southern Swedish county Kalmar Län includes the eastern coast of the historical province Småland and the island Öland. Provincial capital is the historic city of Kalmar.
Kalmar Län extends over a length of about 200 kilometers along the Swedish east coast between the counties Blekinge in the south and Östergötland in the north. Into the inland, the province has an expansion of about 70 kilometers.
With an area of approximately 11,200 square kilometers Kalmar Län is home to about 235,000 residents. The province has a population density of around 21 inhabitants per square kilometer, which corresponds to the Swedish average. The provincial capital is the city of Kalmar with about 36,000 inhabitants, the largest city of the county.
The island Öland is 137 kilometers long, up to 16 kilometers wide and Sweden's second largest island. Approximately one third of the island's land area consists of the agricultural landscape Southern Öland, which was declared an UNESCO World Heritage in 2000. Within this landscape lies the 260-square-kilometers Stora Alvaret, a steppe and heathland. It is the largest of its kind and represents about a quarter of the world's occurring Alvare.
The inland of Kalmar Län is thickly forested, interspersed with towns and villages and dotted with smaller and larger lakes. Well suited for long walks in the forest, swimming in a lonely forest lake, fishing and canoeing or just relaxing. Here you will find the famous "Bullerby idyll", with red wooden houses - the Småland from the stories of Astrid Lindgren.