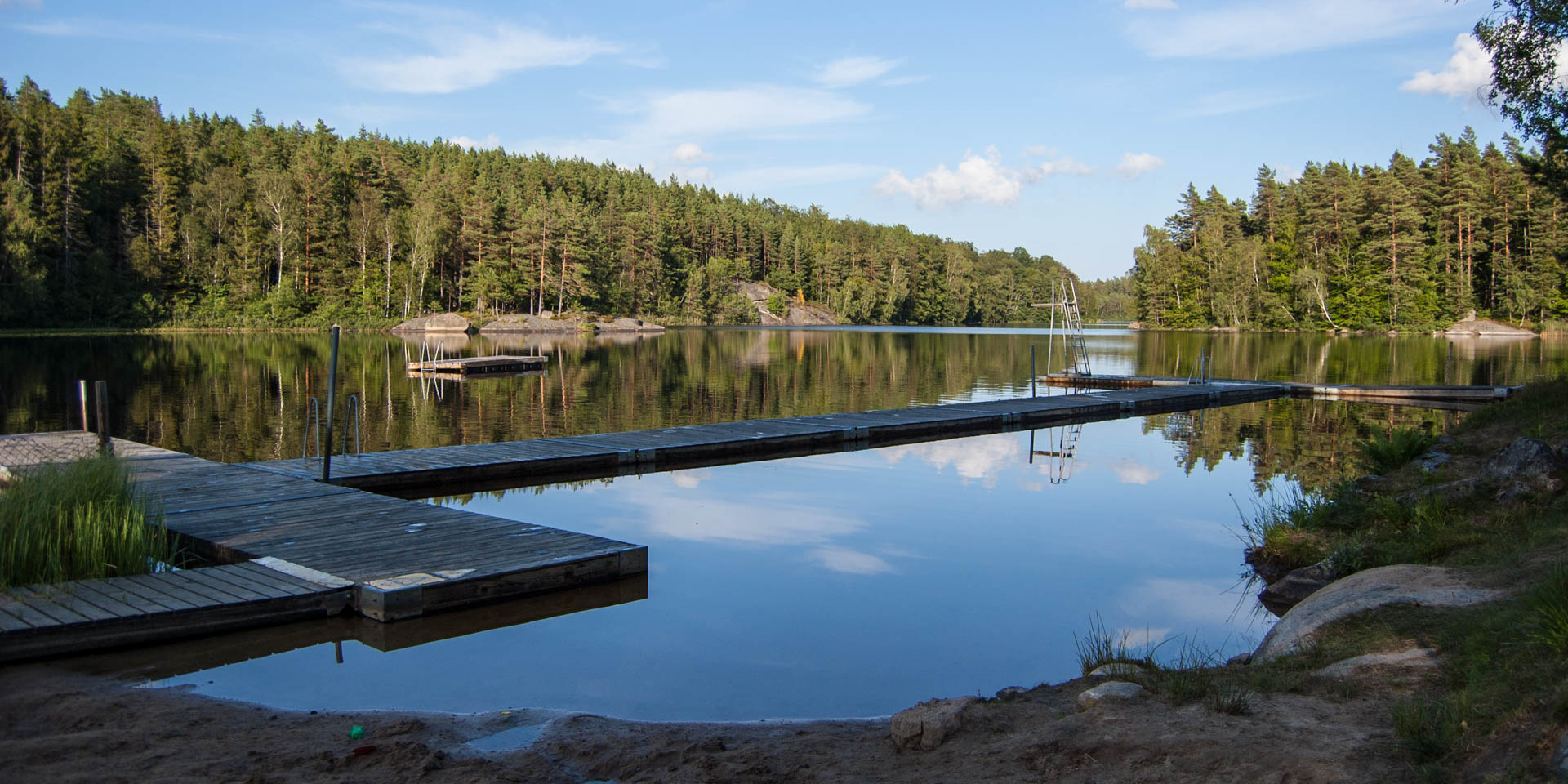 Blekinge Län
The Garden of Sweden
Blekinge Län is the smallest county of Sweden with an area of 3,000 square kilometers. 150,000 residents call their home The Garden of Sweden. The reason is not only the location of Blekinge in the south of the country, but also the different nature within the region.
With more than 50 inhabitants per square kilometer Blekinge is indeed one of the the most densely populated counties in Sweden, although the nature plays an important role. The provincial capital Karlskrona is the largest city in Blekinge; here live about 35,000 people.
The extension of the county from west to east is about 100 kilometers and from north to south about 40 kilometers. Therefore long distances do not need to be traveled within Blekinge. The archipelago and stone coast in the south is home to nearly 800 islands, while the inside of the county is riddled with approximately 1,000 lakes.
The rocky coast has very few sandy beaches, but who goes on a search after them will be rewarded. The mostly small beaches offer breathtaking views of nature and the sea.
In her world-famous novel The Wonderful Adventures of Nils, Selma Lagerlof describes the landscape of Blekinge very aptly and called it a "staircase with three steps". The coastline with its archipelago, small sandy beaches and loose forests forms the first stage. On the middle level are fertile farmland and numerous lakes. The final stage is at a height from 130 to 170 meters and is the transition to the highlands of Småland.
The highest point of Blekinge is Rävabacken with about 190 meters. The hill is located in the vicinity of the village Farabol in the municipality of Olofström.
In the eyes of many Swedes the climate in Blekinge has almost southern character. Moderate temperatures, with mild winters and warm summers. The fall is comparatively mild due to the heated water in the summer. The autumn winds blow heat and humidity to the inland and take care for a lot of rainfall.