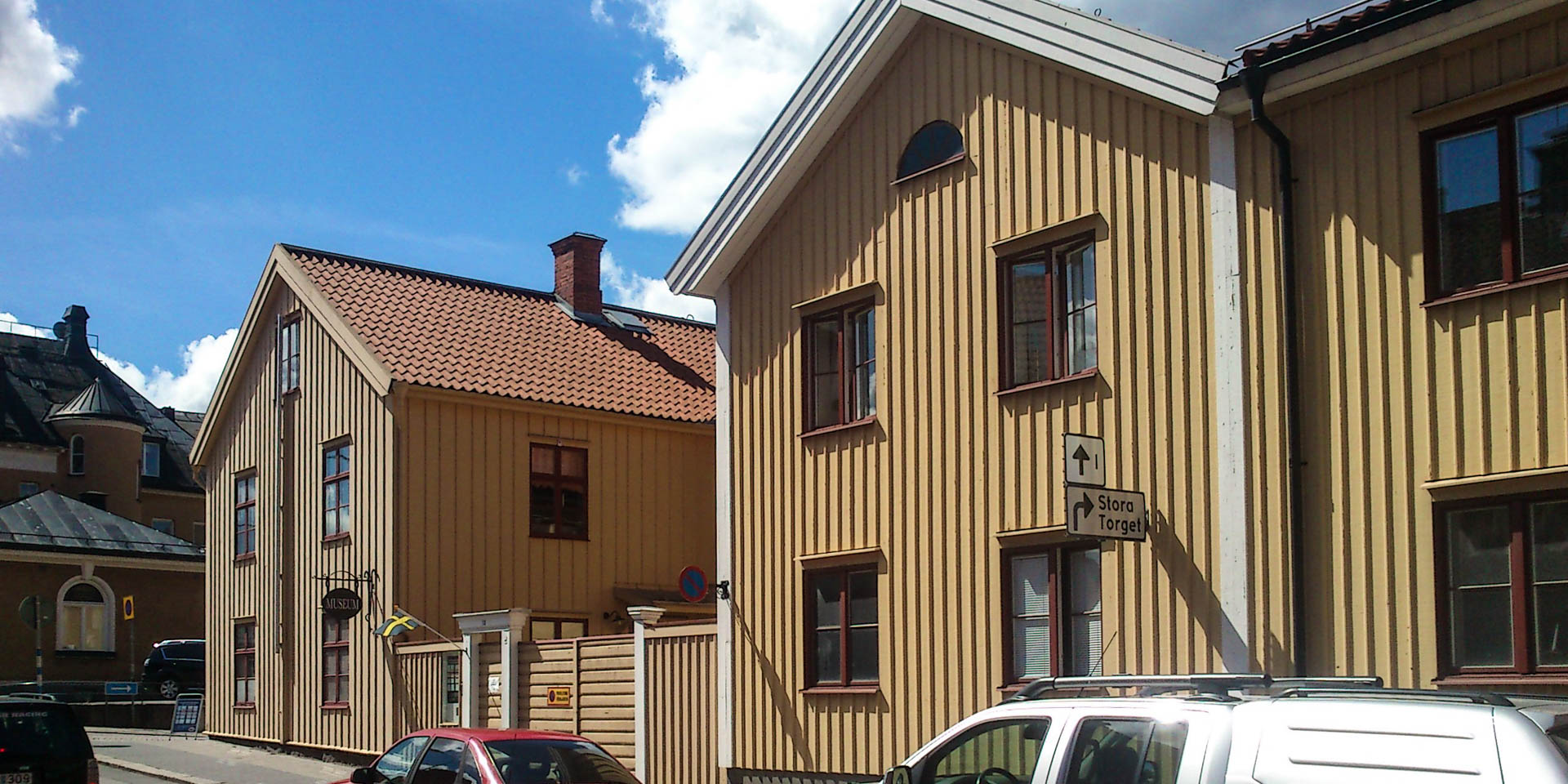 Stadsmuseet Näktergalen
City museum in Vimmerby
Stadsmuseet Näktergalen, the cultural history museum of the city of Vimmerby, is located in a 18th-century wooden building in the picturesque old town.
The 2 1/2 storey townhouse exudes its historical charm not only from the outside. The interior walls and ceilings in the city museum Näktergalen are of a contemporary design and decorated with the original paintings from the Baroque period.
The various permanent exhibitions of the museum tell the story of the development of Vimmerby from the small medieval peasant village to the livestock market and today's small city.
The early history of the city and its surroundings is presented in an exhibition with finds from the Iron Age grave field Gästgivarehagen located on the outskirts of the city.
The exhibition program is rounded off with several different themed exhibitions each year, which are usually related to local history.
Stadsmuseet Näktergalen:

Opening hours
Opening hours
16. June – 13. August
Tuesday – Friday: 11:00 – 15:00
Saturday: 11:00 – 14:00
17. August – 3. September
Wednesday – Friday: 11:00 – 15:00
Saturday: 11:00 – 14:00
---
Last update: 06/2022 | Errors and omissions excepted.
Similar destinations in the area