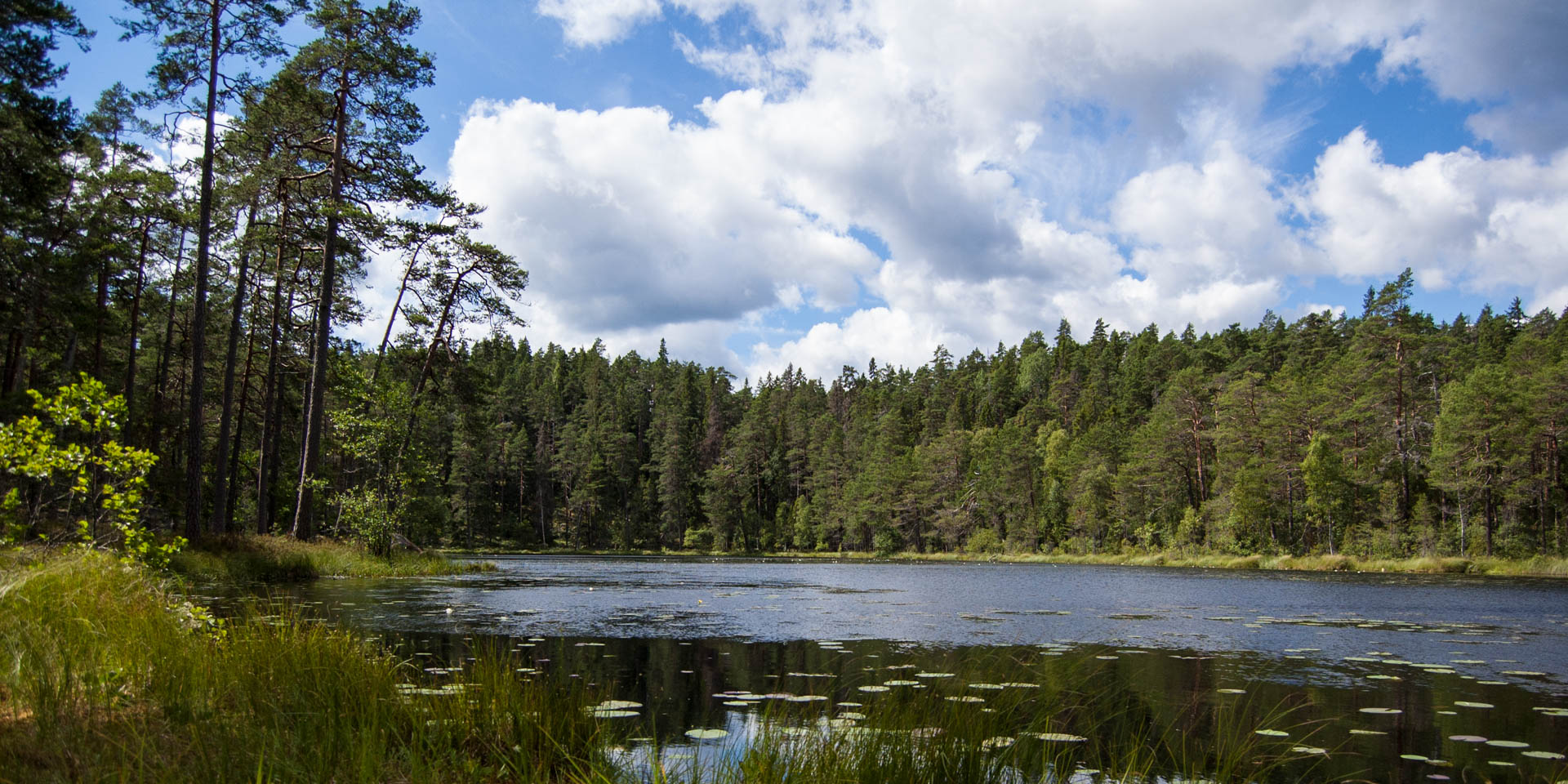 Popular destination
Norra Kvill Nationalpark
National park near Vimmerby
The national park Norra Kvill is located 25 km northwest of Vimmerby near the hamlet Kvill near Rumskulla and preserves a fascinating piece of genuine Småland forest.
In the forest of the national park Norra Kvill were no tree cut down for at least 150 years. Since then, the forest has been transformed into a real jungle.
The forest mainly consists of conifers – among them are huge pines with a height of up to 35 meters and a circumference of 2.50 meters, as well as ancient spruces, some of which are up to 350 years old. Dead trees stand between the living ones and when they tip over they are left there to serve the numerous organisms on the ground as habitat.
The ground is covered with large, mossy boulders, which form even whole block fields on the slope of the 45-meter-high hill Idhöjden. On the top of the hill is a lookout point, which offers a wonderful view over the surrounding forests of the Småland uplands.
In the middle of the national park is the quiet forest lake Stora Idgölen. It is also called Trollsjön (magic lake) because of its fairytale character with white and yellow water lilies.
The site was declared a national park in 1927 and originally covered an area of 27 hectares, which was extended to 111 hectares in 1994. There are two marked circular routes with different lengths. The red marked trail is 2.5 kilometers long and leads from the entrance through the old part of the park and around the Trollsjön.
Northwest of the lake, the trail crosses a blue marked path, which has a total length of 4.5 kilometers and leads back to the entrance. This trail also leads to the viewpoint Idhöjden, which is located a few hundred meters west of the lake.
The paths in the national park are quite narrow and often rocky. It is not possible to use the paths with strollers or wheelchairs / walkers.
Similar destinations in the area