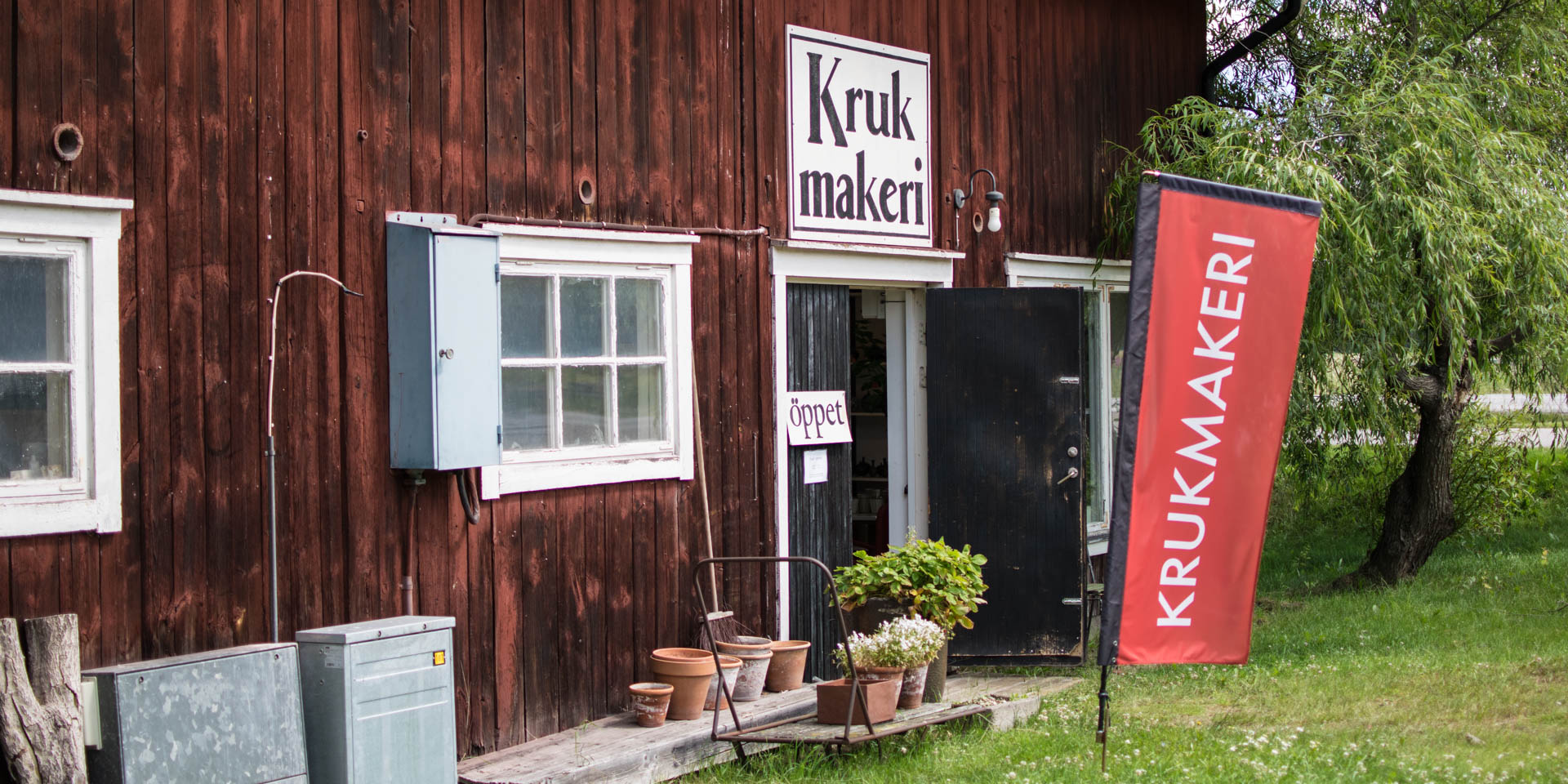 Vimmerby Krukmakeri
Ceramics workshop in Vimmerby
The Vimmerby Krukmakeri, a ceramics workshop with high-quality products, is located on the outskirts of Vimmerby in the immediate vicinity of the open-air museum Gästgivarehagen Friluftsmuseum.
Originally, the historic wooden building in which the Vimmerby Krukmakeri is located, belonged to a tile factory founded in 1864, which initially produced tiled stoves and later lead-glazed household ceramics. Since 1983 the artist couple Karin Bengtson and Dale Karlsson have their ceramics workshop there.
Due to the completely different styles and techniques of the two artists, the product range is interesting and complex. These are not purely abstract decorative items but artistically designed and perfectly suitable for everyday use such as vases, pitchers, bowls or jugs.
The artists of the ceramics workshop
Karin Bengtson works mainly with red or black clay and colored glazes. Characteristics of her products are clear, thin-walled and at first glance simple-looking shapes with elaborate pattern decors in painting technique and screen printing.
Dale Karlsson works mainly with clay and china clay on the potter's wheel. He draws his inspiration from the traditional East Asian ceramic art, which is reflected in the soft forms of his works as well as in the special firing techniques and glazes.
Similar destinations in the area