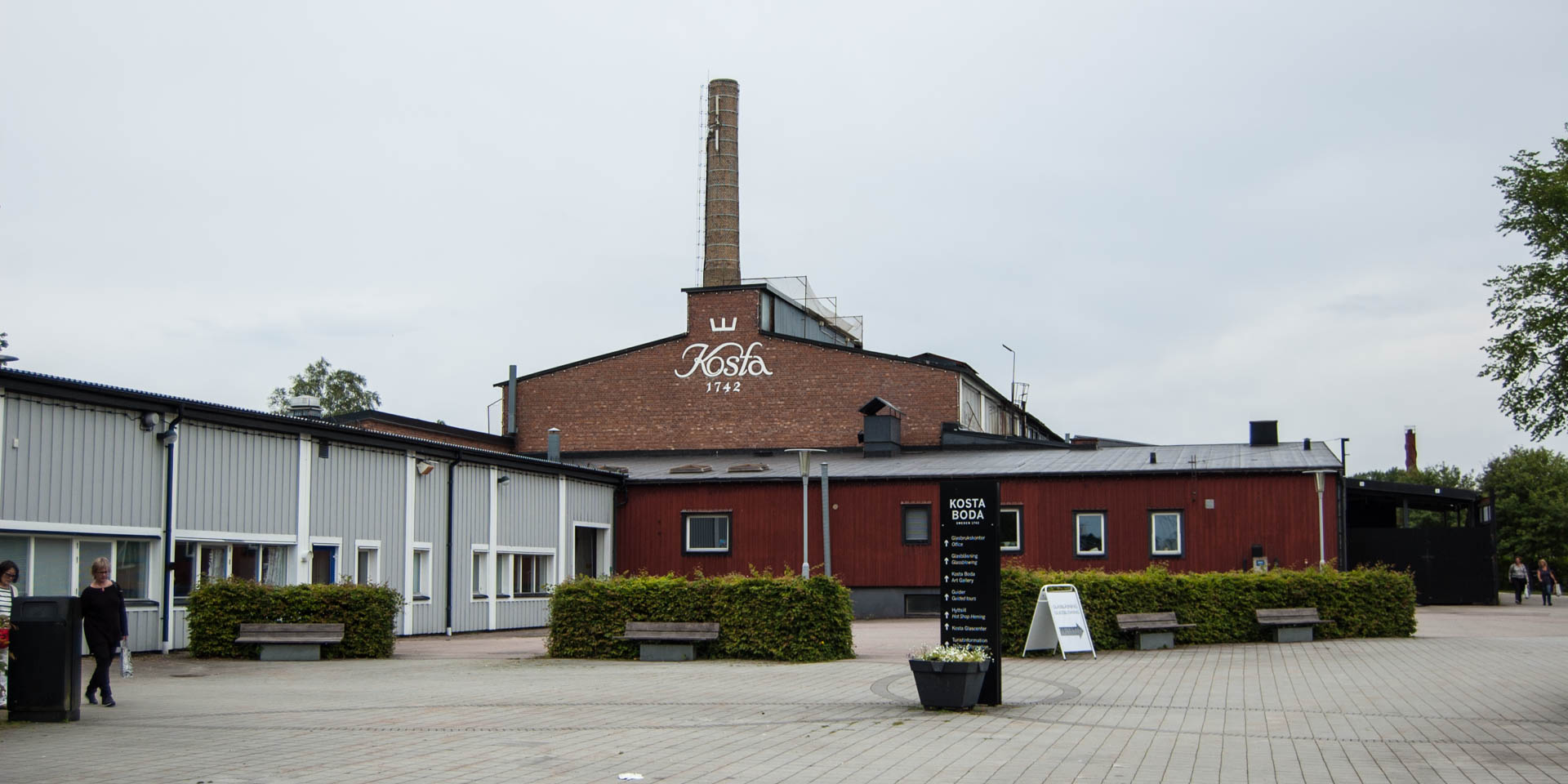 Popular destination
Kosta Glasbruk
Glassworks in Kosta
Kosta Glasbruk is the oldest, largest and certainly most famous glassworks in Sweden. Founded in 1742, the glassworks near the small town Kosta in the so-called Kingdom of Crystal in the southeast of Småland became a world famous manufacturer of high-class utility and art glass.
During the first 150 years, Kosta Glasbruk produced standard glassware, such as drinking glasses, bottles or window glass. Among the customers of the expensive products were royal houses, the aristocracy and wealthy citizens.
As the company participated in the Stockholm exhibition in 1897, it was covered with criticism, because their products hardly differed from those in the rest of Europe. The idea was born to employ glass designers and not to leave the design decisions entirely to crafting ideas of the glassblowers.
This idea has been extremely successful and established the worldwide success of Kosta Glasbruk. Several generations of gifted designers and artists created new forms of artistic objects made of colored or clear glass - hand in hand with skillful glassblowers. Together, they develop new techniques or improve existing procedures in order to realize even the most unusual design ideas.
The result of this fruitful co-operation in the field of utility glass can be seen in many variations in the factory shop of the glassworks. You move carfully between shelves with glasses, bowls, dishes, vases, bottles and more and try not to accidentaly touch and shove something on the ground.
The glassworks itself is open to visitors every day. Either you just enter through the visitor's entrance and observe the glassblowers at their work or you participate in a 30-minute guided tour through the glassworks. There is also the opportunity to do some glass blowing at your own or take part in a traditional Hyttsill, an evening in the glassworks with food from the cooling furnace, drinks and entertainment.
Who wants to see pure glass art only need to walk across the courtyard in front of the glassworks and enter the Kosta Boda Art Gallery. There are a number of extremely impressive artworks made of glass.
Similar destinations in the area