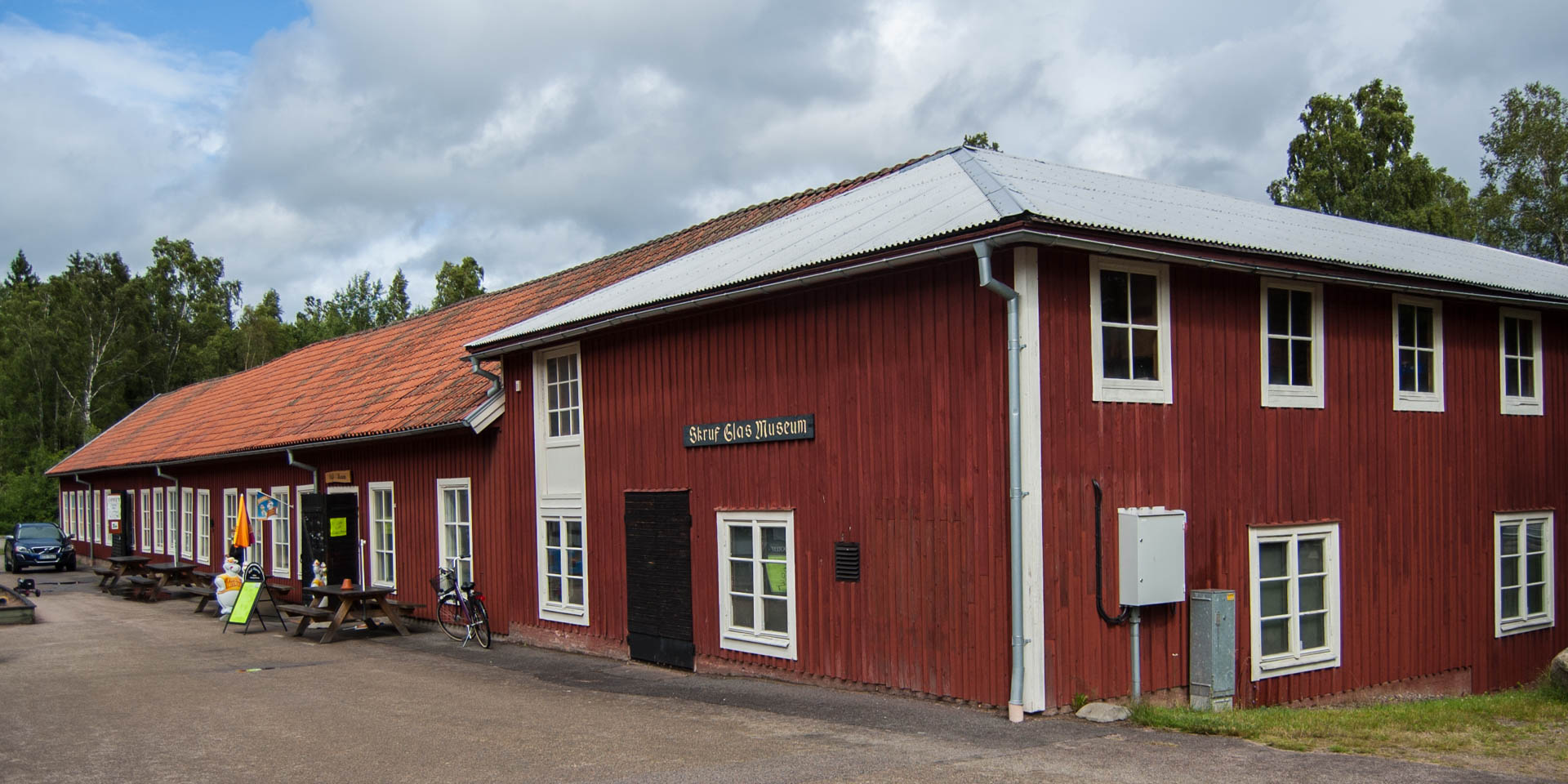 Skruf Glasmuseum
Glass museum in Skruv
Skruf Glasmuseum is located in the small village of Skruv in the Kingdom of Crystal and tells the story of the local glassworks Skrufs Glasbruk.
The glass-museum is located opposite the glassworks, situated in a long red wooden building, which once housed the glass grinding shop. The collection of the Skruf Glasmuseum consists of an extensive selection of utility and decorative glassware made in the neighboring glassworks. On the other hand, the museum also shows a large collection of old documents and photographs, both from Skruf and other glassworks in the Kingdom of Crystal.
Among the exhibits are some unique pieces – the oldest ones date from the time of the founding of the glassworks in 1897. The creations of the two well-known glass designers Bengt Edenfalk and Lars Hellsten, who worked for Skrufs Glasbruk from the 1950s to the 70s, are also exhibited.
The museum was founded in 1983 by the local heritage association and is operated on a voluntary basis. However, the professional support provided by the well-known Sveriges Glasmuseum in Växjö was used for the construction and the professional arrangement of the museum.
Similar destinations in the area