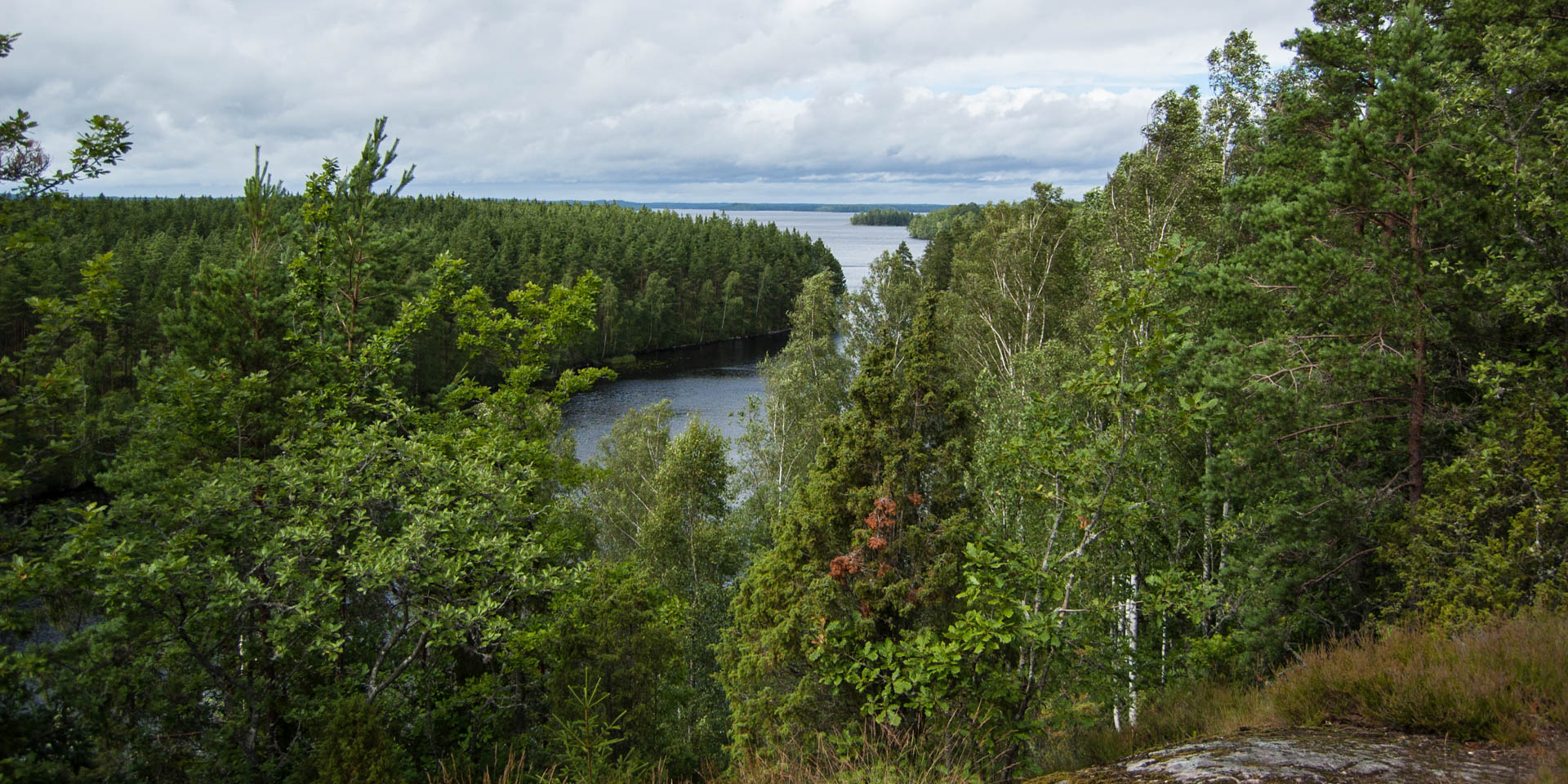 Kronobergs Län
Southern province of Småland
The county Kronobergs Län is located in the south/south-western part of the historical province of Småland in southern Sweden. It is bordered to the north by Jönköpings Län and to the east by Kalmar Län, the coastal region of Småland on the Swedish east coast.
Kronobergs Län belongs to the midsize Swedish provinces with an area of 8,458 square kilometers. With about 190,000 inhabitants and a population density of around 22 inhabitants per square kilometer, Kronobergs Län is rather sparsely populated and corresponds roughly to the average overall population density of Sweden.
The province has a lot lakes and the landscape is slightly hilly and heavily influenced by dense forests. The lakes cover about 25 percent of the area and 72 percent of the province is covered by forests, which make Kronobergs Län one of the most densely forested regions in Sweden.
The largest city in Kronobergs Län is by far the provincial capital Växjö with over 63,000 inhabitants, followed by Ljungby with about 15,000 and Älmhult with around 9,000 residents.
The development of the province is dominated by current economic expansion of the region around the university town of Växjö. While Växjö is the educational center, shopping metropolis and also the cultural center of the province, the medium-sized industrial companies concentrate around Ljungby. The other regions are developing rather slowly, have always been depending on the forestry and is repeatedly affected by depopulation.