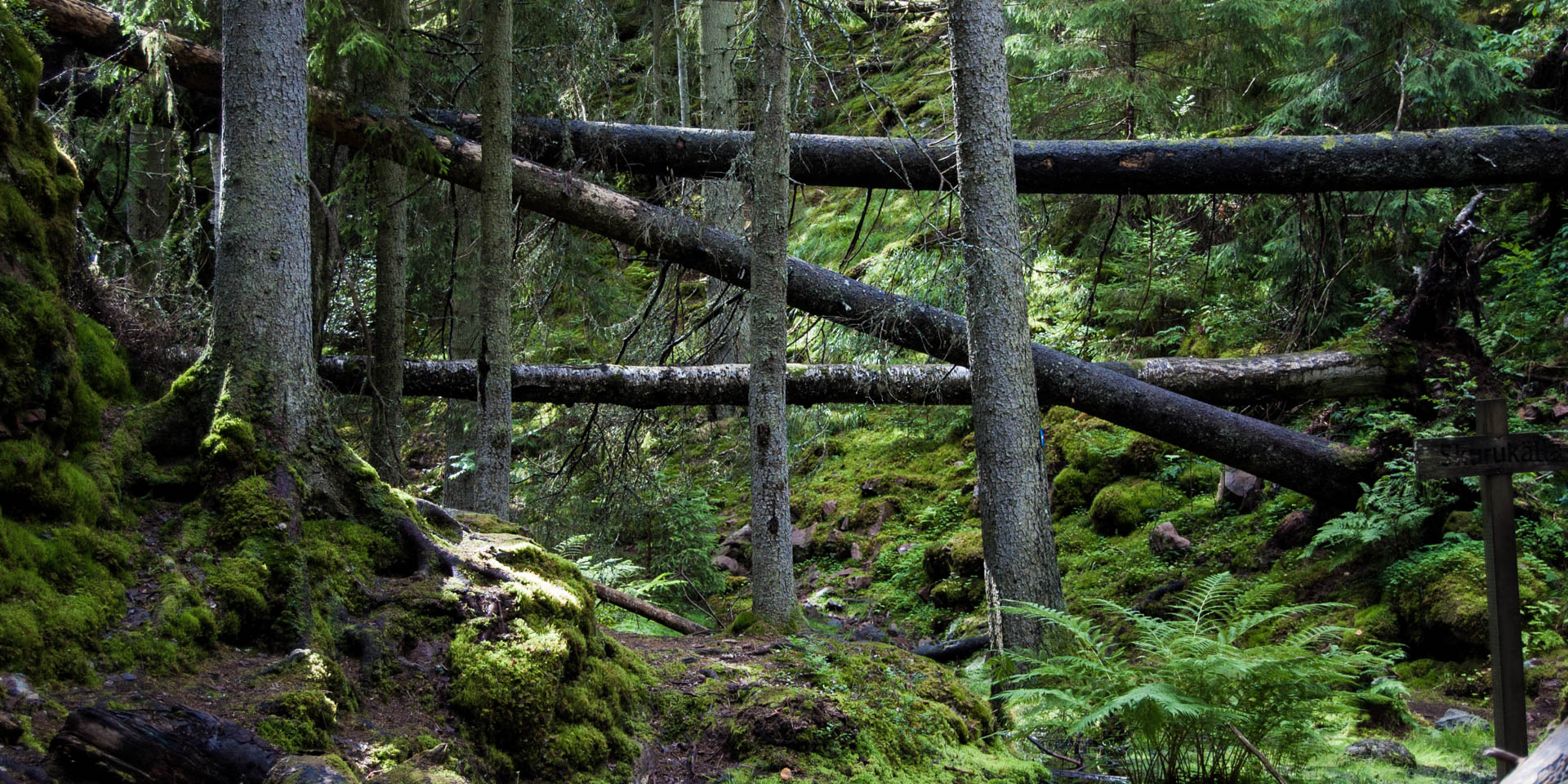 Jönköpings Län
County in the north of Småland
The county Jönköpings Län is the northern of the three provinces in the historic landscape Småland in southern Sweden. It stretches across the Småland highlands and over the northern and northwestern parts of Småland, bordered to the east and south by Kalmar Län and Kronobergs Län.
Jönköpings Län is the second largest county in Småland, with an area of about 10,500 square kilometers, but with about 358,000 inhabitants it is significantly more populous than the two other counties in Småland. The population density is around 34 inhabitants per square kilometer, which is slightly higher than the national average of around 23 inhabitants per square kilometer.
The nature consists mainly of dense forests, interrupted by about 2,300 lakes, which occupy about 14 percent of the area of the province. The largest lake in Jönköpings Län is the Vättern, with its southern third located in the provincial area and with a size of about 1,900 square kilometers at the same time the second largest lake in Sweden.
Large parts of the province are characterized by the mid-mountain landscape of the Småland highlands, the highest point of which is the 377 meter high mountain Tomtebacken in the municipality Nässjö. In the west, the landscape is gradually flatter, but remains predominantly hilly. An exception is the flat plain in the southwest of the province, in which the nearly 80 square kilometer national park Store Mosse is located, the largest Swedish moorland south of Lapland.
By far the largest city in Jönköpings Län with 95,000 inhabitants is the provincial capital Jönköping on the south bank of the Vättern. The size also results from the fact that the Jönköping region has been a major focus of the metalworking industry in Sweden since industrialization, while the rest of the province in Sweden is considered the province of inventors, entrepreneurs and small businesses.
Far behind the number of inhabitants are the next largest cities Värnamo with around 19,000, Nässjö with nearly 18,000 and Tranås with just under 15,000 residents.