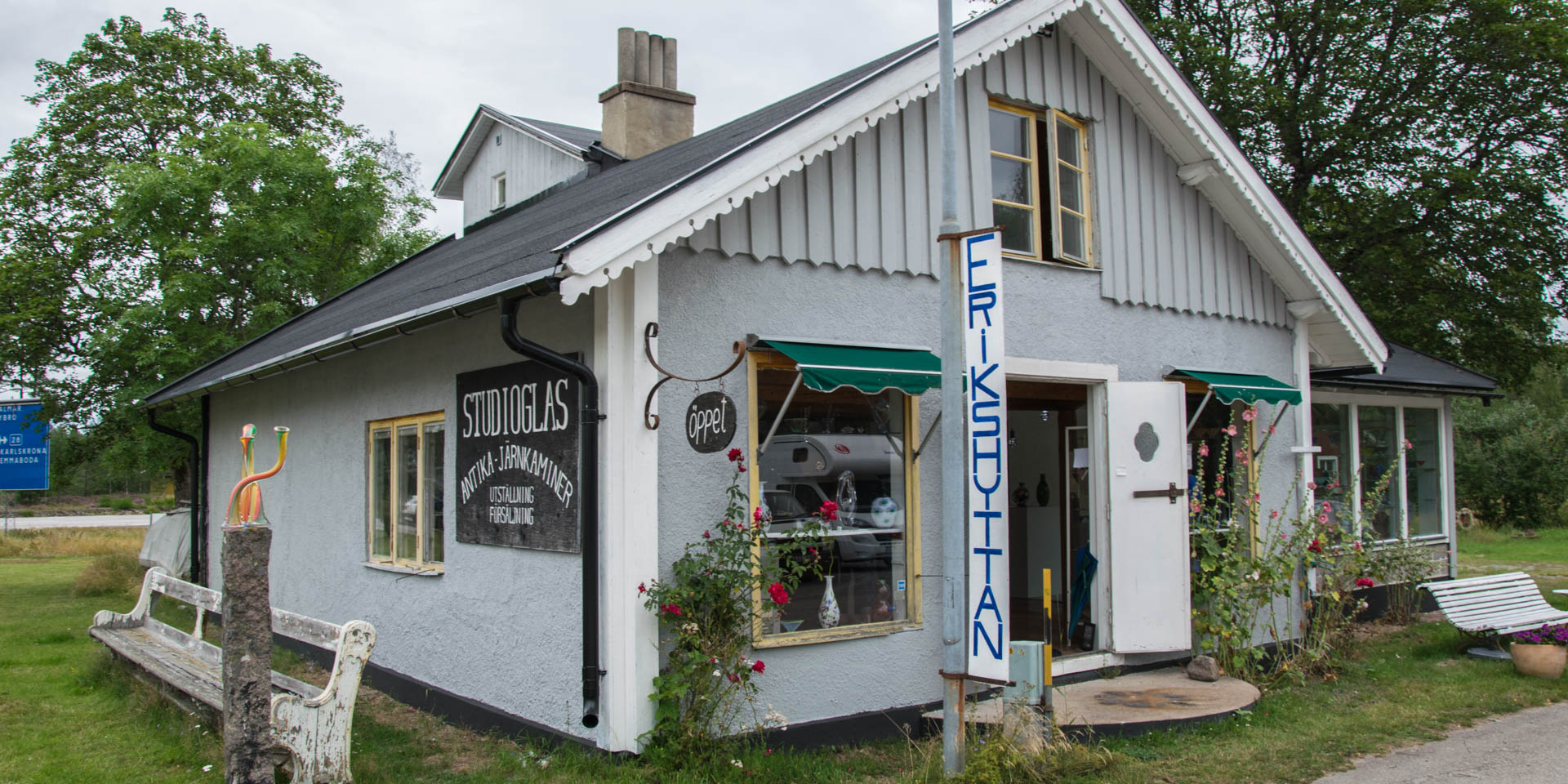 Erikshyttan
Glass manufactory in Eriksmåla
The small glass manufactory Erikshyttan in Eriksmåla in the north-west of the municipality of Emmaboda offers a varied and high-quality product range of artistically designed glass objects.
The focus of Erikshyttan is on the creation of artistically designed individual pieces and small series. A small part of the glass objects serve exclusively decorative purposes, while by far the greater part of the objects combine the decorative aspect with functional properties, for example in the form of vases, bowls, carafes, bottles or drinking glasses.
The second product range at Erikshyttan does not deal with glass, but has to do with a material that has also been liquefied to give it an individual shape. These are historical stoves made of cast iron in various shapes and sizes, which are professionally restored and sold at the manufactory.
Erikshyttan is run by three glass artists who gained their professional experience both in renowned glassworks in the glass kingdom of Småland and in smaller glass studios in Northern Europe. Their glassmaking workshop, where they give free rein to their creativity in developing new shapes, is located in a large shed just a few steps away from the shop.
Similar destinations in the area