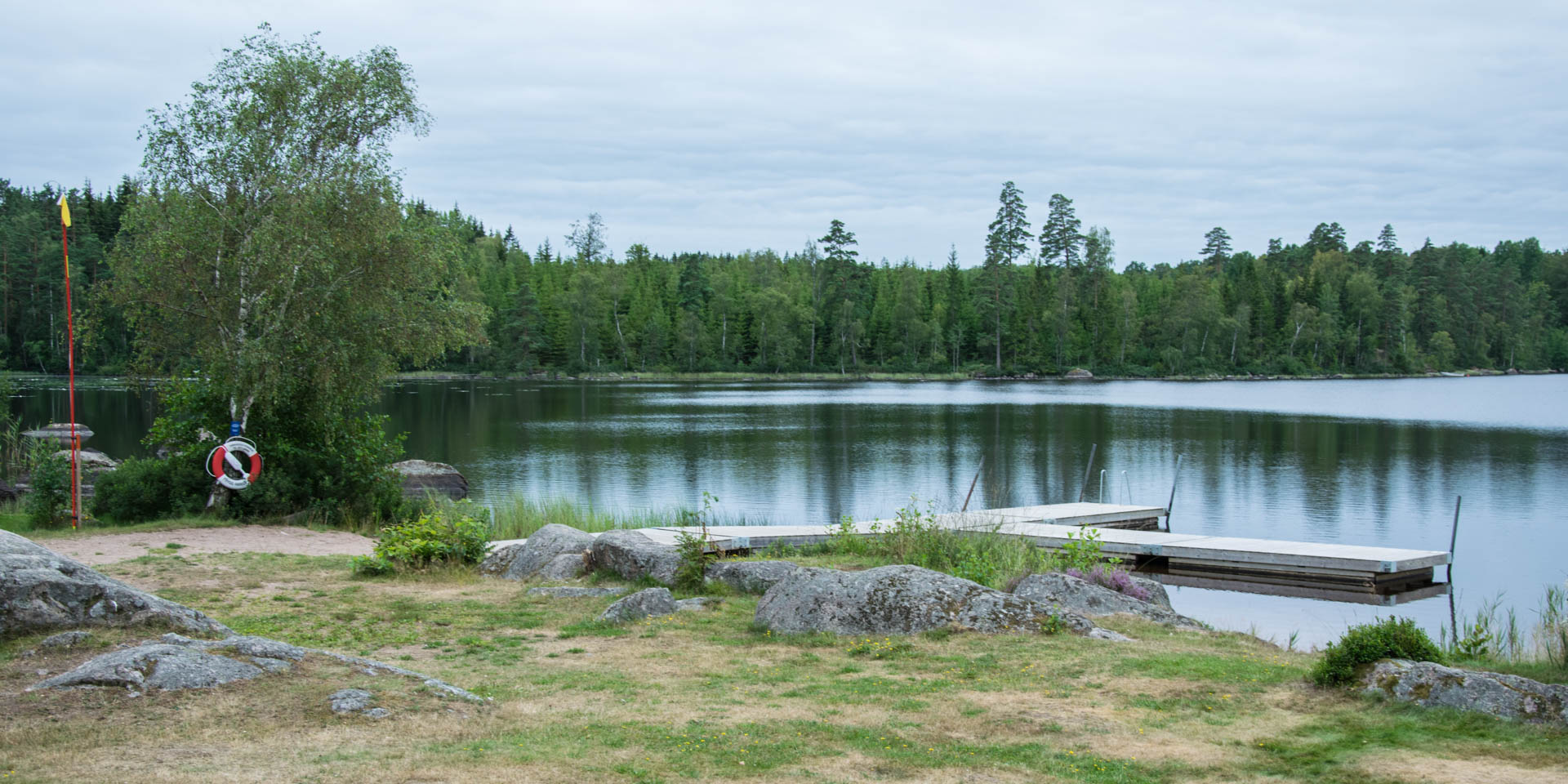 Loafallets Badplats
Bathing place at lake Ubbemålasjön near Emmaboda
The bathing place Loafallets Badplats is located near Emmaboda at the lake Ubbemålasjön, framed by dense forests, in the middle of the municipality Emmaboda Kommun in Småland.
Loafallets Badplats is located on the eastern shore of Ubbemålasjön, which is about 26 hectares in size, and has a small sandy shore area with a bathing bridge. Adjacent to this is a grassy area with some large boulders.
Other equipment at the municipal bathing area consists of a children's swing, a picnic table, a fireplace and a toilet.
Similar destinations in the area