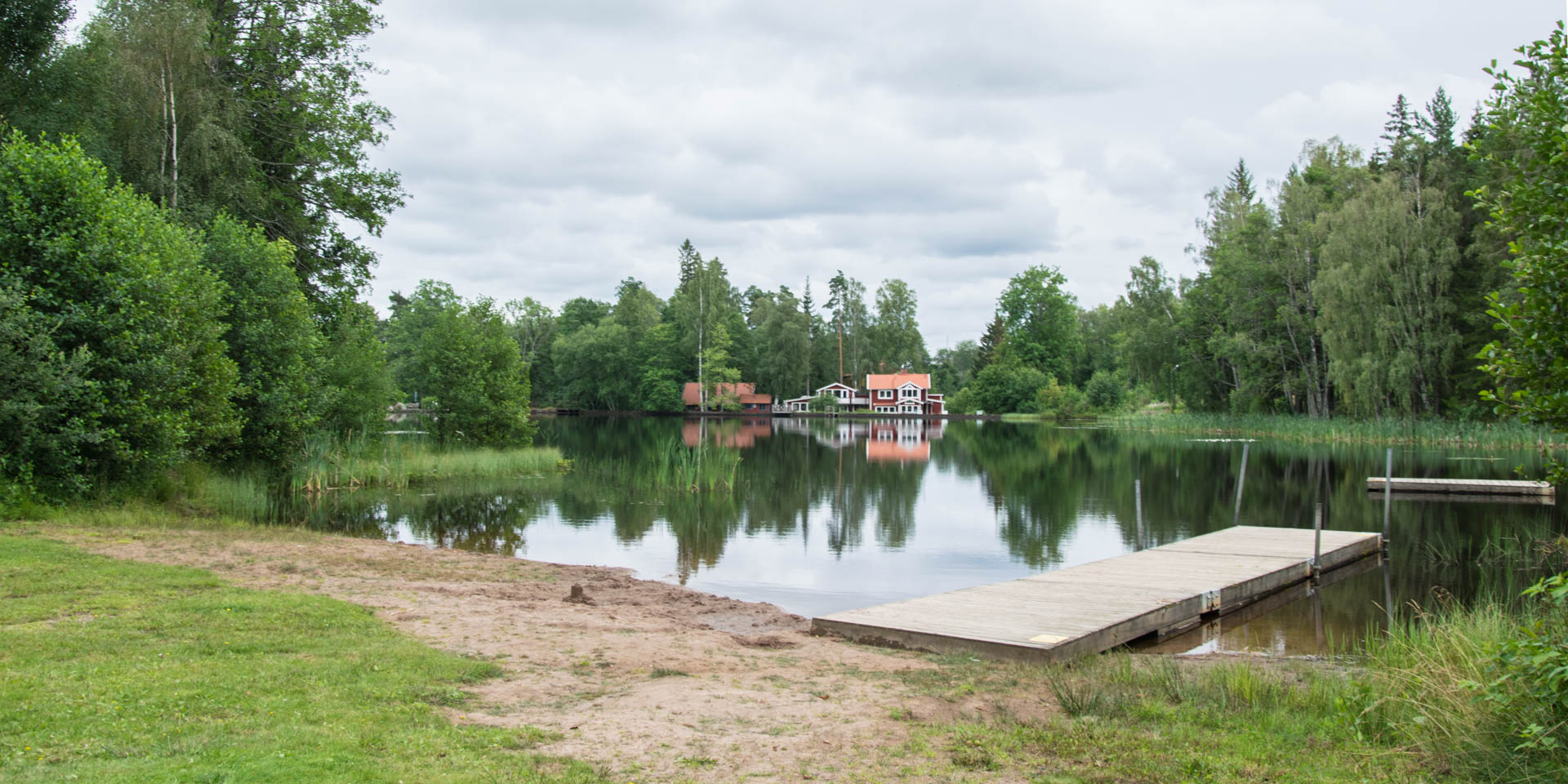 Kårahults Badplats
Bathing place by the river Lyckbyån in Åfors
The bathing place Kårahults Badplats is located at a large reservoir of the river Lyckbyån on the outskirts of the glassworks village of Åfors, a district of Eriksmåla in the northwest of the municipality Emmaboda Kommun.
Kårahults Badplats is located in a clearing on the north side of the reservoir, which is framed by dense forest. It consists of a small approximately 15 meter long sandy beach with an adjacent lawn for sunbathing. In spite of the woods that reach all the way to the bathing area, the beach and sunbathing lawn are in full sunlight from late morning to late afternoon, with the trees at the edges providing sufficient shade if desired.
The equipment of Kårahult Badplats consists of a floating bathing jetty, a small swimming island, a toilet house, picnic tables and a fireplace.
Similar destinations in the area