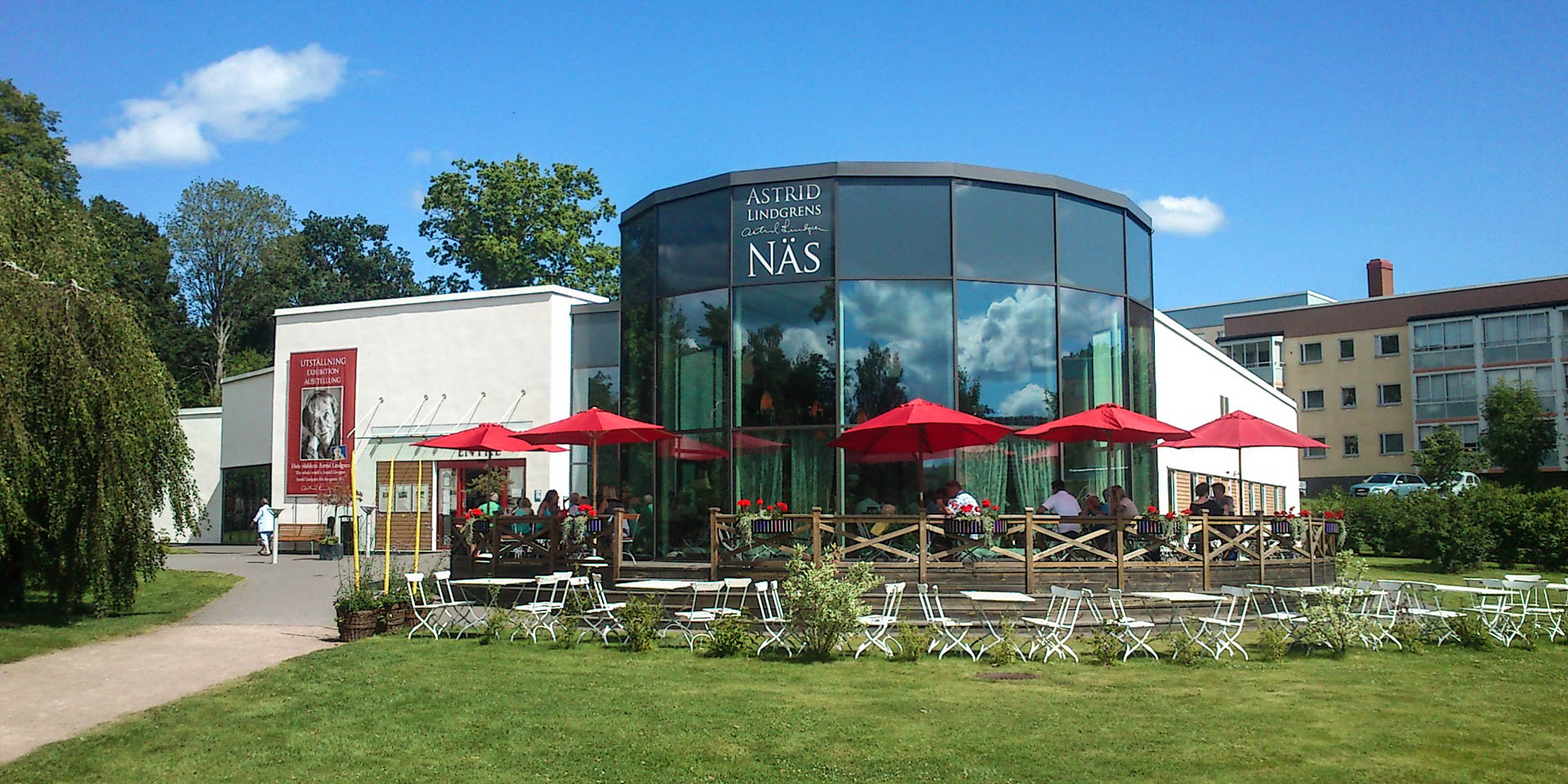 Astrid Lindgrens Näs
Astrid Lindgren Museum in Vimmerby
Astrid Lindgrens Näs, the museum about the life and work of Astrid Lindgren, is located on the site of the former farm Näs in Vimmerby, where the popular author was born in 1907.
The location for the museum and cultural center, which is only a few streets away from the large theme park Astrid Lindgrens Värld, could not be more suitable. On the farm Näs, the author was not just born, but also spent her childhood there. It was her source of inspiration, from which so many stories and books arose. There she played with her siblings in the shed, climbed the "lemonade tree" and listened to the old legends and fairy tales of the neighbor Kristin.
The center of the museum is the modern exhibition hall, called Pavilion, where the permanent exhibition Hela världen Astrid Lindgren offers a deep insight into the life and work of the great author by means of numerous exhibits, documents and a film. With the help of an audio guide, which is also available in English, German, Danish, Spanish, Dutch, French, Italian and Chinese, you can be guided through the exhibition. A child-friendly version is also available in German and Danish.
In the pavilion and in the adjoining old vicarage, changing exhibitions of different authors and artists take place annually. The garden, which is over 3 hectares in size, offers space for dreaming or a picnic, and is decorated with art objects.
In the entrance to the garden is a typical Småland farmhouse – the childhood home of Astrid Lindgren. The author herself moved it into the state of her childhood in the 1960s and today the house can be viewed from the inside.
This is only possible within a 45-minute guided tour, which must be paid in addition to the entrance fee. During the summer season from mid-June to mid-September, daily guided tours are available. Out of season tours must be booked in advance and are only available for groups of at least 8 people.
The café & restaurant in the pavilion provides coffee, pastries and cakes as well as some warm dishes and various beverages. There is also a shop with books by and about Astrid Lindgren, toys, souvenirs, decorative items and more.
Pavilion, vicarage and garden are accessible for wheelchairs, unfortunately the farmhouse is not. Handicapped toilets are located in the pavilion. Dogs are not allowed in the exhibitions and the restaurant.
Similar destinations in the area