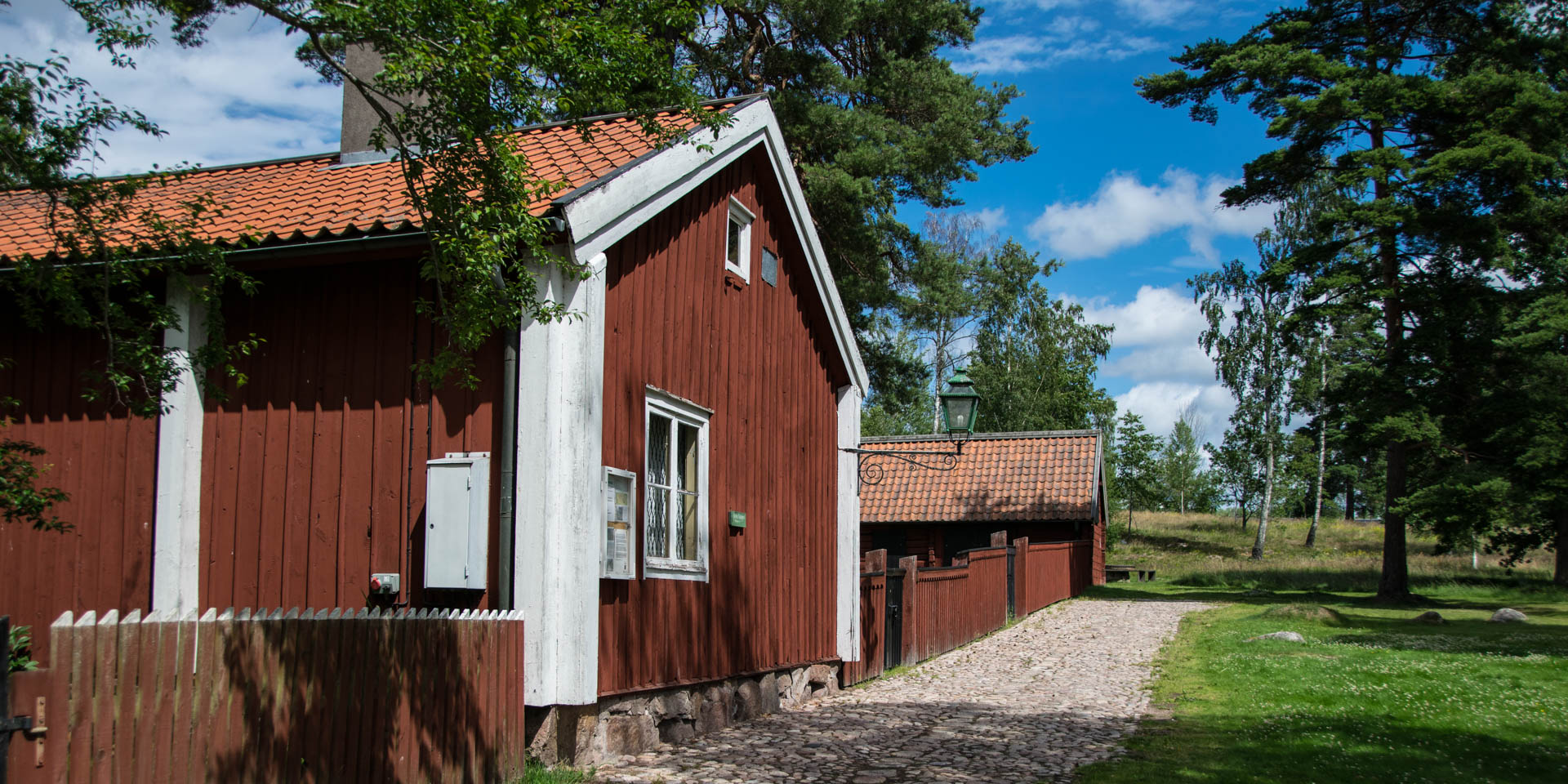 Gästgivarehagen Friluftsmuseum
Open-air museum in Vimmerby
Gästgivarehagen Friluftsmuseum is a park-like open-air museum with 15 historical buildings from the 18th and 19th century. It is located on the southern outskirts of Vimmerby next to a large Viking Age burial ground.
The story of the Gästgivarehagen Friluftsmuseum began in 1927, when the so-called Östra Tullstugan in the center of Vimmerby was dismantled and rebuilt as the first museum building on the former pasture land of the local innkeepers (Gästgivare).
Gradually, more historical buildings from the vicinity of Vimmerby were added. This resulted in a division of the free of charge museum into a small town district and a part with rural buildings. The transition between the two areas marks a large stone with an old border sign.
The small town district consists of several buildings around a paved square. One of the buildings is the Östra Tullstugan, in whose rooms there are various exhibitions. Including a collection of old apothecary bottles, a tailor's workshop and a collection of old office machines, telephones and cameras.
Among the other buildings of the open-air museum are a small horizontal watermill, a large water-powered planer, a storage building, an old ceramics workshop, the main building of a former glassworks and a small fire brigade museum. In total, the museum buildings house over 4,000 different historical objects.
At the edge of the open air museum are two large grave fields from the Viking Age. With around 300 graves from the period 900 to 1000 AD. Gästgivarehagen is one of the largest burial ground of its time in the county of Kalmar. The site is very overgrown, so that most stone settings are difficult to identify.
About half of the graves were archaeologically examined at the end of the 19th century. The excavation finds such as coins, bracelets, brooches or beads are exhibited in the city museum Näktergalen.
Similar destinations in the area