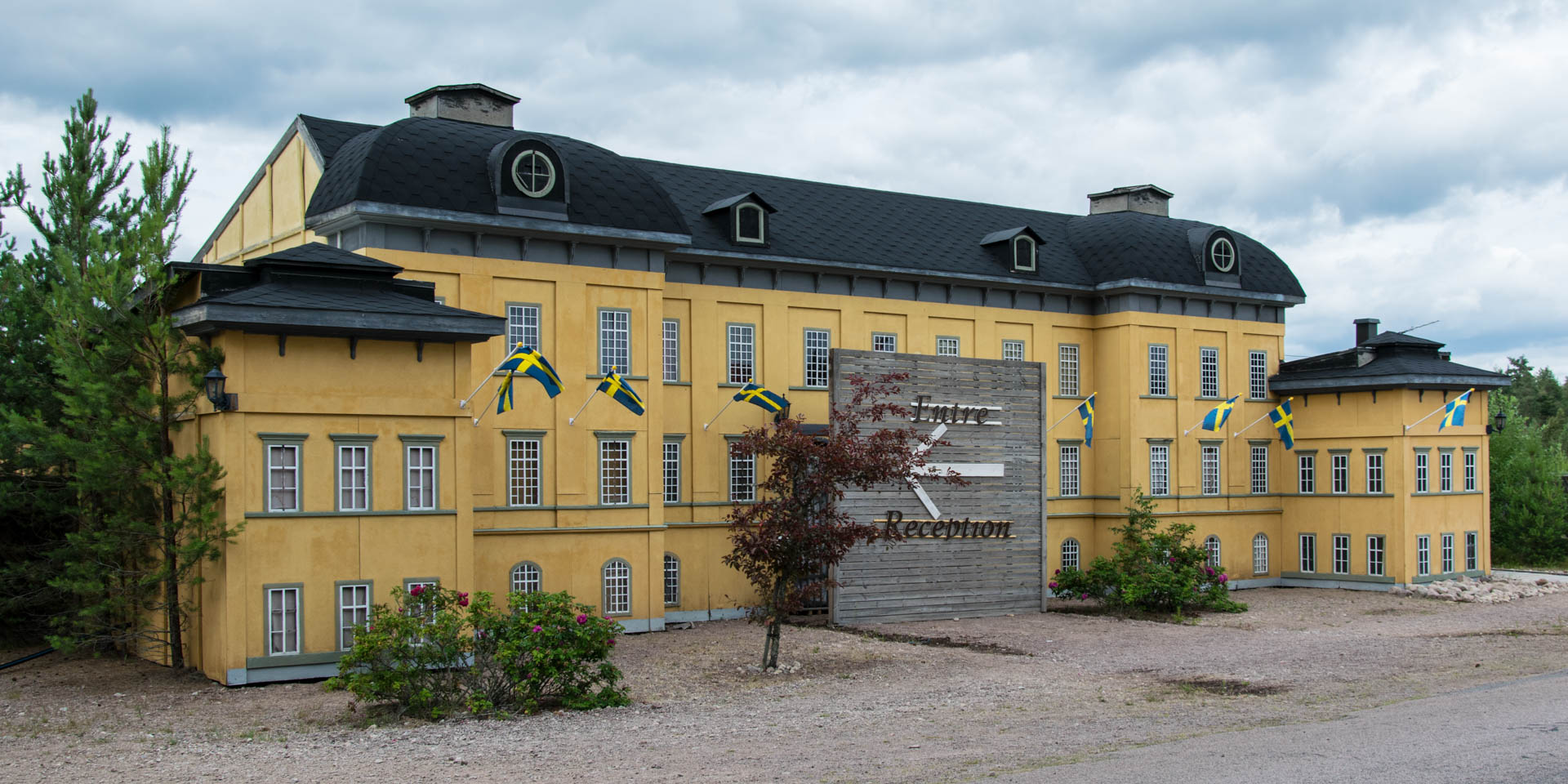 Popular destination
Nils Holgerssons Värld
Family park near Södra Vi
Nils Holgerssons Värld is located near the town Södra Vi, about 10 kilometers north of Vimmerby. The family park is a miniature version of the historic Sweden and offers many activities for children of all ages.
This destination is currently closed!
The basic theme of Nils Holgerssons Värld rises from Selma Lagerlöf's The Wonderful Adventures of Nils and presents miniature parts of Sweden from the 19th century. Typical examples of the different regions in Sweden are shown on a scale of 1:30 on the basis of replicas of the landscape and special buildings.
Activities for the whole family
There are various activities, such as pedal boating on the lake or a swimming area for children. Tracks for Kettcars wind through parts of the park, on small paved roads with road markings and traffic signs as well as on gravel roads. There are about 80 of the pedal cars in different sizes available, so that adults can go on the course as well.
Furthermore, there is a miniature golf course and a virtual shooting range. In the wooded part of the park is the so-called adventure park, which has its own entrance fee. It consists of two different high ropes courses and a more than 450 meters long zipline, which leads over a large part of the park area.
The lower course is suitable for small children from the age of three, while the higher course, which is nine meters high, is intended for adults and children from 1.30 meters in height.
In the small snack restaurant you get fast food, drinks, ice cream and coffee – but you can also easily bring your own picnic basket. Dogs are welcome in the park, but always have to kept on a leash. For overnight stays, in addition to five simple cabins, there are 25 camping pitches (without electricity) available for caravans and motorhomes.
Similar destinations in the area