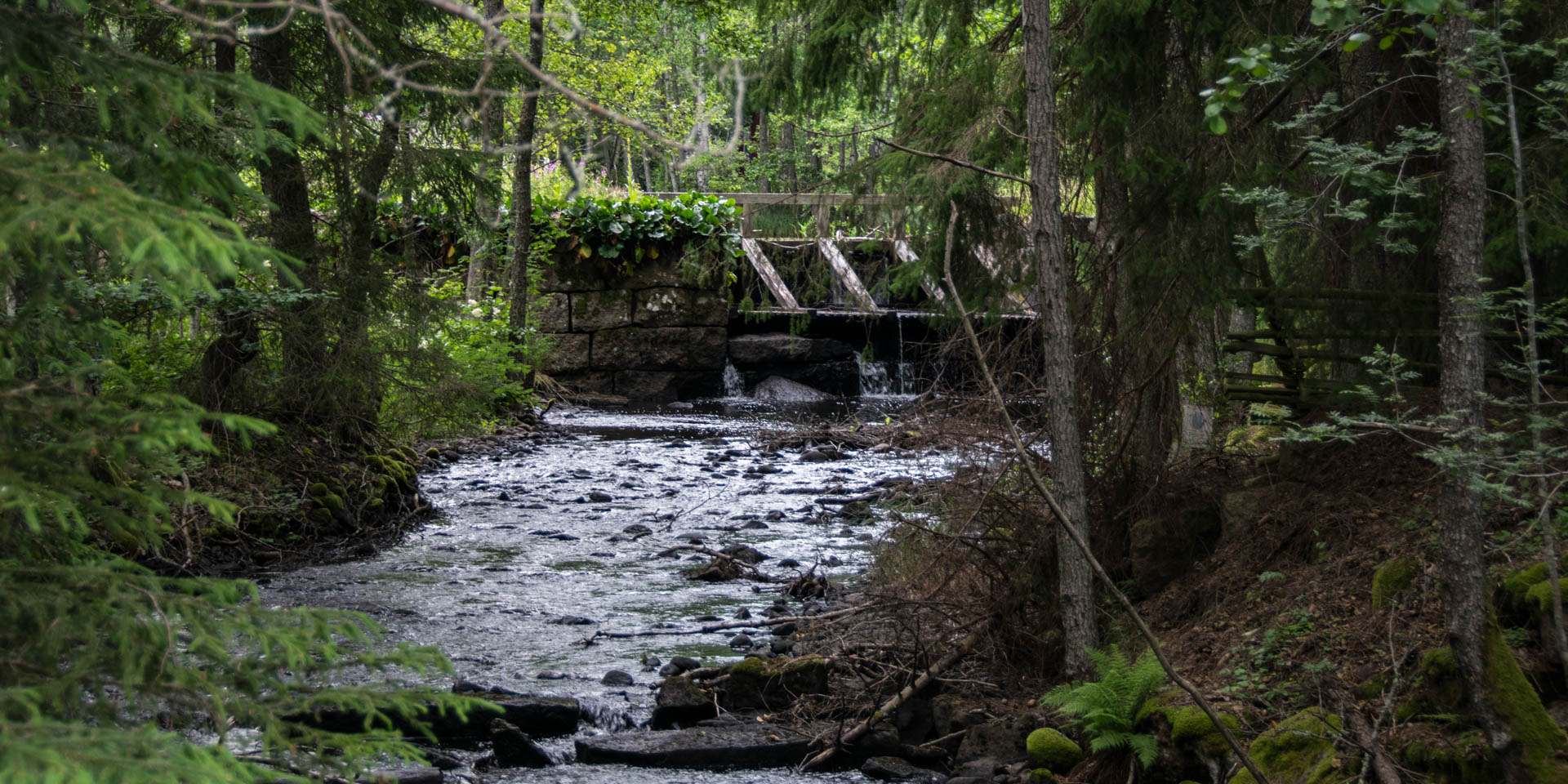 Hässleby-Silveråns Naturreservat
Nature reserve near Mariannelund
The nature reserve Hässleby-Silveråns Naturreservat is located at the small river Silverån north of Mariannelund, about 35 kilometres east of Eksjö.
The 44 hectare Hässleby-Silveråns Naturreservat covers a distance of about four kilometres along Silverån through the densely wooded area between the provinces Jönköpings Län and Kalmar Län.
In the Silverån lives the endangered freshwater pearl mussel, one of the largest freshwater mussel species in Europe. It grows up to 14 centimetres in size in Sweden and reaches a proud age of up to 280 years. Their reproduction is a very complex process with various intermediate stages, which requires a stable environment, including very clean flowing water with a certain lime content.
Flora and fauna of the nature reserve
Another living creature that depends on clean, clear and fish-rich watercourses, is the otter that lives on the banks of the Silverån River. It is also an endangered species as its habitats are increasingly being destroyed. In the humid climate of the river, a number of other sensitive species such as certain tree fungi, mosses, lichens and insects also live near the shore.
The woodland in the southern part of the nature reserve consists of a natural forest that is left to its own and regularly renews itself. It contains a large proportion of dead wood in the form of dead and fallen trees, which form the habitat for a large number of different insects. The forest grows on a mountain with steep scree slopes with a popular vantage point at the top from where you have a wide view over the forests of the Småland highlands.
In the northern part of the nature reserve, the forest consists of a mixture of young and old coniferous trees which stand on the slopes down to the Silverån.
Similar destinations in the area