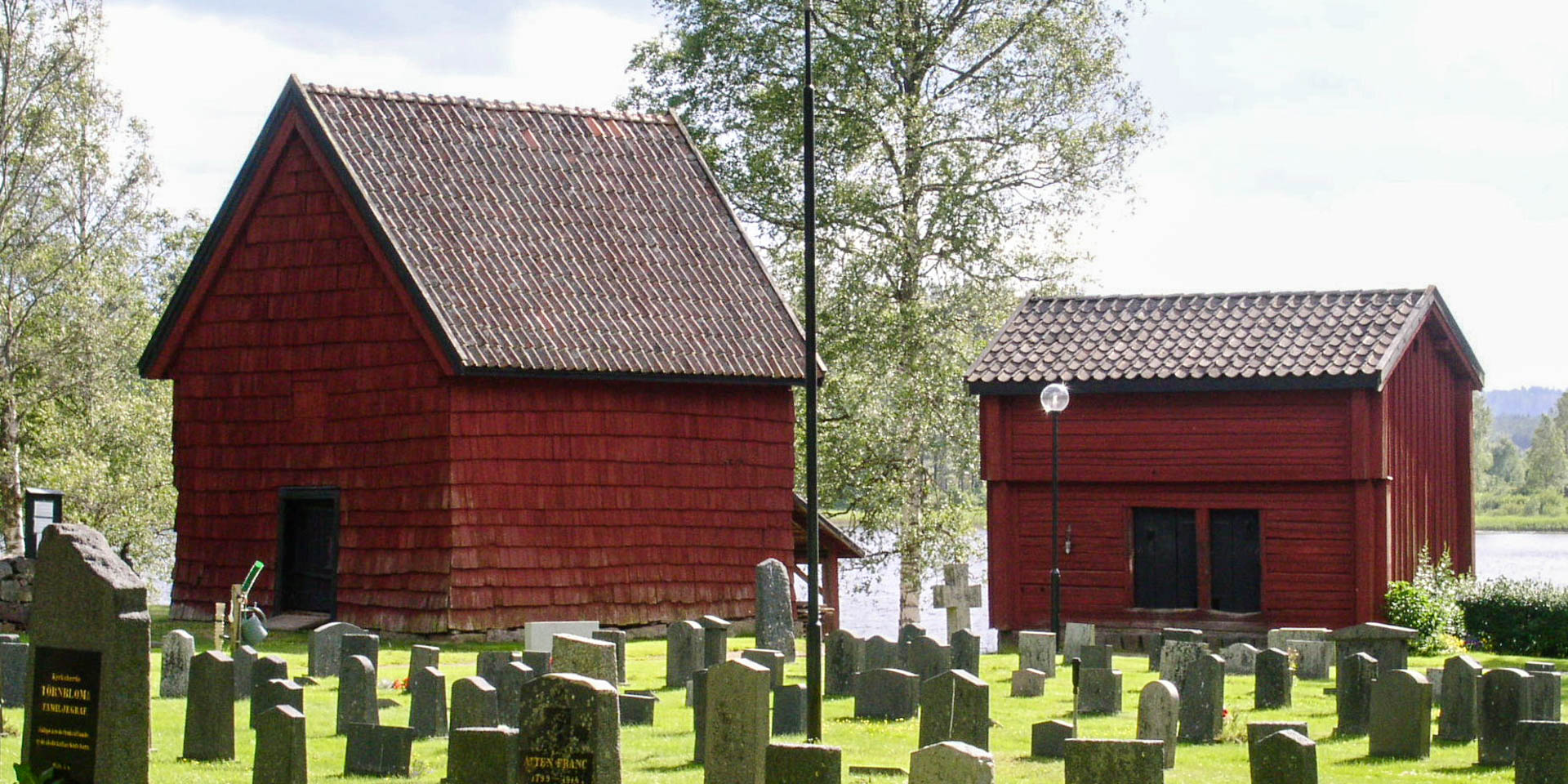 Tiondeboden i Ingatorp
Sweden's oldest secular wooden building
The oldest secular wooden building in Sweden, the tithe barn Tiondeboden i Ingatorp from around 1230, is located in the cemetery next to the church of the village Ingatorp, about 30 kilometers east of Eksjö.
Tiondeboden i Ingatorp is at the same time the second oldest wooden building in Sweden and is only surpassed by the approximately ten years older Granhults Kyrka. The barn, in contrast to the church and all other similarly old wooden structures in Sweden, is the one that has hardly changed in the course of its existence and is still almost completely in its original medieval condition.
The tithe barn of Ingatorp
Although the medieval barn is considered a secular building, because it was not directly involved in the religious worship, it still had a close connection with the church. As a tithe barn, it was used to store the so-called "tithing" – the customary levy in the Middle Ages, in which the peasants paid a tenth of their income as a tax. In the case of Ingatorp, the charge served primarily to support the village pastor and the church, and to provide for the poor and the sick.
The barn, whose appearance has a certain similarity with similar old church buildings due to the height and the steep pitched roof, is built in log construction and completely covered with red painted wooden shingles from the outside. Normally, wood shingles only last about 150 years, but the barn is partially covered with shingles dating back to the 16th century.
The roof was originally also covered with tarred wooden shingles, which were replaced by roof tiles in the 19th century. It was not until 2017 that the roof was again covered with wooden shingles during a major refurbishment to restore the original look of the barn. In this case about 5,000 handmade shingles were installed, which were attached in a historical way with hand-forged nails.
Inside the barn
The entrance to the barn is secured by a heavy oak-wood door and a large wrought-iron door lock. Above the door is a hatch as the only window of the building. The interior of the barn is unadorned and shows traces of white lime paint, with which the walls were once painted. On the insides of the densely assembled beams are clearly visible the fine notches of the hatchets, with which the round tree trunks were processed in the Middle Ages to rectangular beams.
On the walls are marking lines as well as Roman numerals and traces of cereal containers. Old cereal grains have been found between the cracks of the ancient floorboards, which is regarded as the last proof that the barn was originally a tithe barn.
Similar destinations in the area