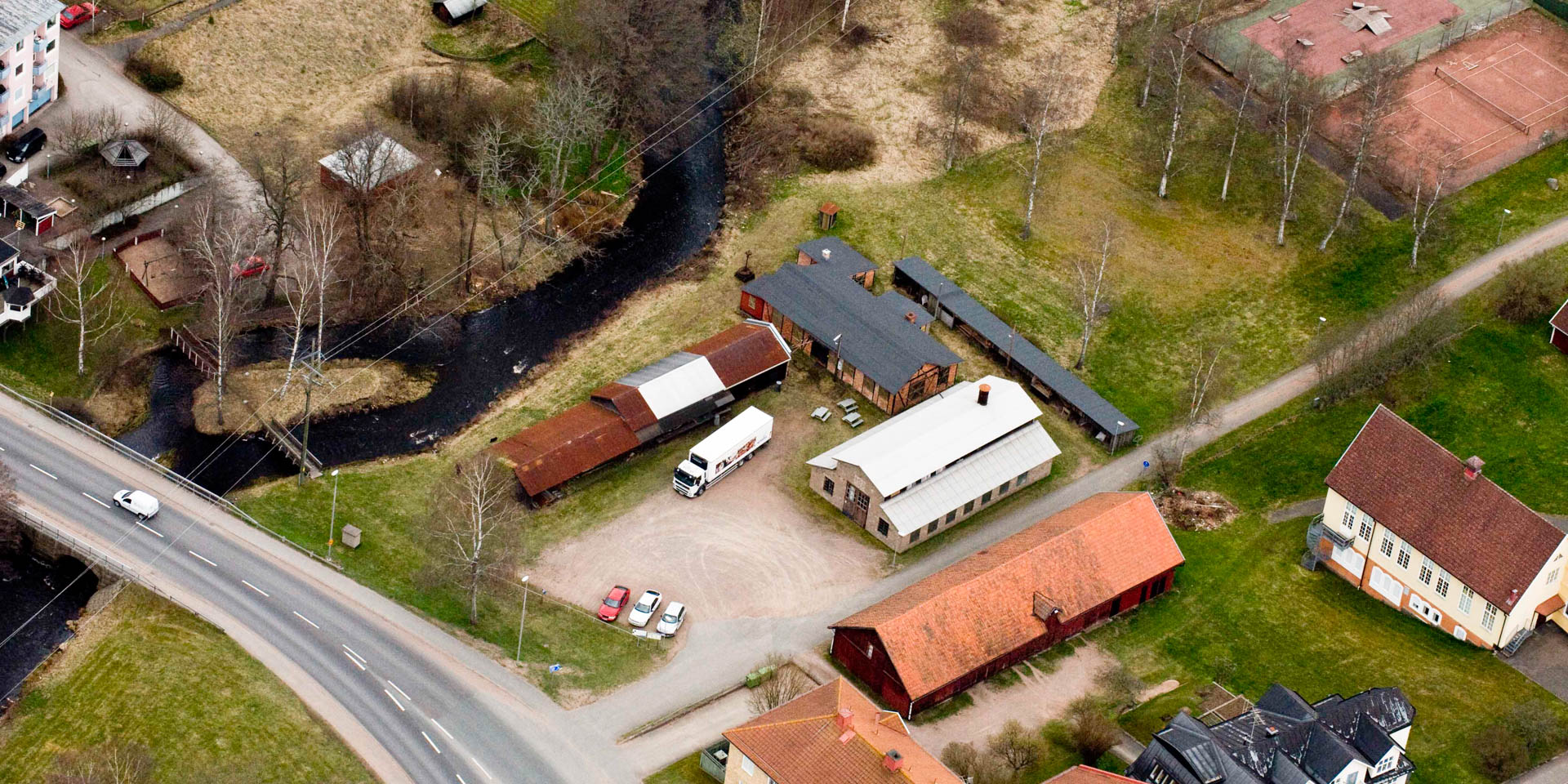 Julles Gjuteri och Mekaniska Verkstad
Technical museum in Mariannelund
The small industrial museum Julles Gjuteri och Mekaniska Verkstad is located in the centre of Mariannelund. The museum consists of a completely preserved old craft business with foundry, blacksmith's shop and mechanical workshop, which was declared a monument in 2003.
Julles, as the museum in Mariannelund is also called, was founded in 1880 as a small foundry which initially produced household items such as cooking pots, frying pans, cookers and stoves. In 1900 the company moved to its present location and was gradually expanded by a forge, a mechanical workshop and a carpenter's workshop.
Julles Gjuteri och Mekaniska Verkstad was managed over three generations and has produced a wide variety of products throughout its history – from machines for peat extraction and sawmills to excavator shovels, for which the small company had its own patent. At the same time, all kinds of metal work were carried out for customers.
From workshop to museum
The grandson of the company founder ran the company until 2002 and left it with all inventory to the local heritage association. Thus the museum offers the rare opportunity to see a completely preserved company from the early 20th century, in which all tools and machines, some of which are up to one hundred years old, are still present.
The machinery is relatively extensive and partly reflects the inventiveness of the craftsmen from Småland. The machinery ranges from the ancient pillar drilling machine and lathe to special machines such as a milling machine with a self-built dividing head for the precise production of gears.
The museum has no fixed opening hours – a visit is only possible after prior booking at the tourist office in Mariannelund.
Similar destinations in the area