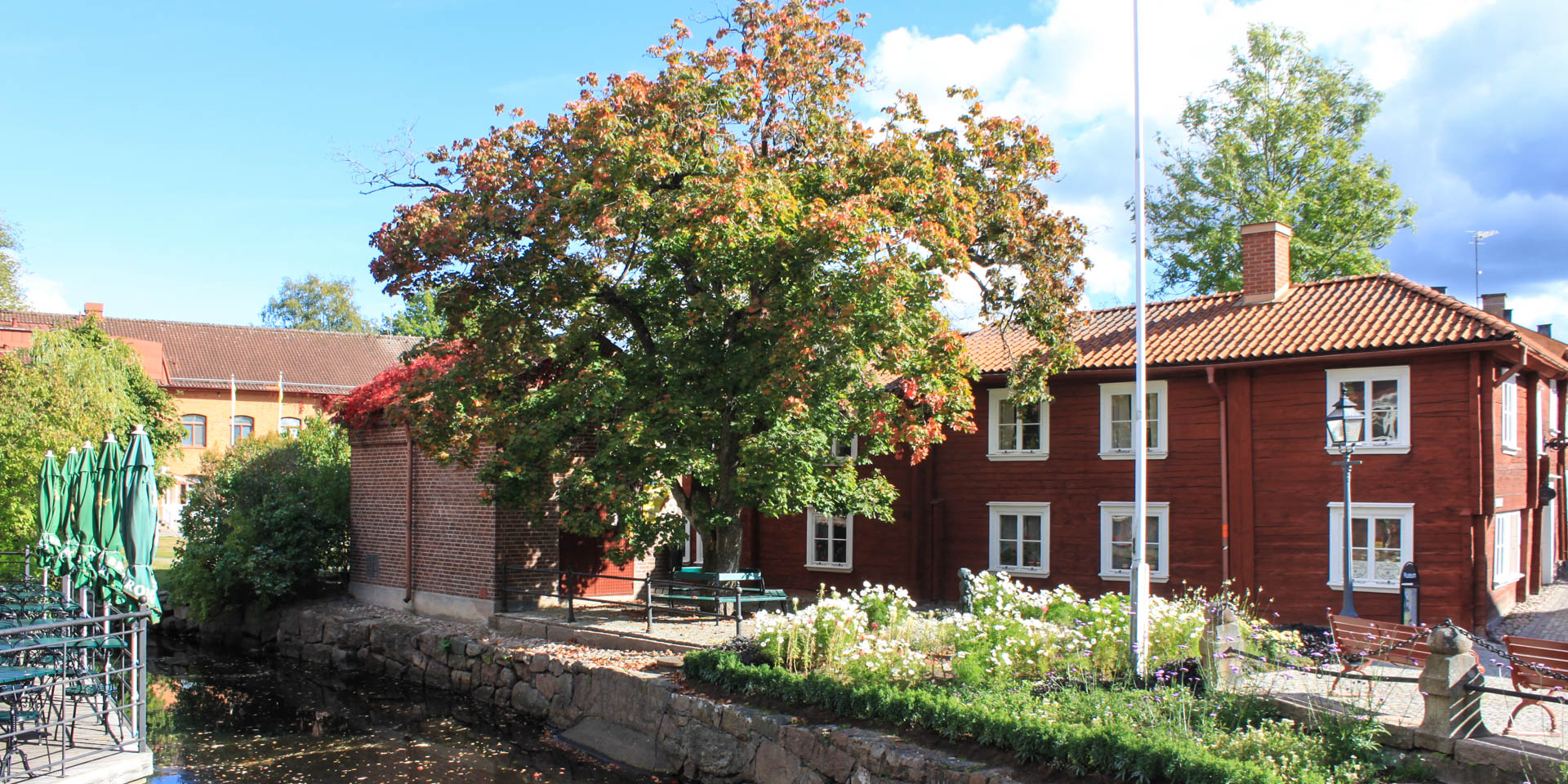 Fornminnesgården
Museum of local history in Eksjö
The local history museum Fornminnesgården is located in a typical 17th-century craftsmen's yard in the old town of Eksjö.
The historic wooden buildings of Fornminnesgården, which housed the workshops of local coppersmiths until the beginning of the 20th century, are located in the immediate vicinity of the Eksjö city museum.
The fully equipped workshop of the last coppersmith was in operation until about 1910 and can be visited in the main house of the yard. The other buildings house a small bicycle museum and engine museum, an old shoemaker's shop, an old goldsmith and silversmith, and the historic bookbinder's workshop Bildstens Bokbinderi.
A large collection of historical tools and furnishings shows how people resided, lived and worked in Eksjö in the 19th century. It also gives an idea of the abundance of different craft businesses that existed in the city at the time. An extensive photo exhibition shows the development of the city since the end of the 19th century to the present day.
Fornminnesgården:

Opening hours
Opening hours
26. June – 22. August
Friday – Saturday: 12:00 – 15:00
---
Last update: 06/2020 | Errors and omissions excepted.
Similar destinations in the area