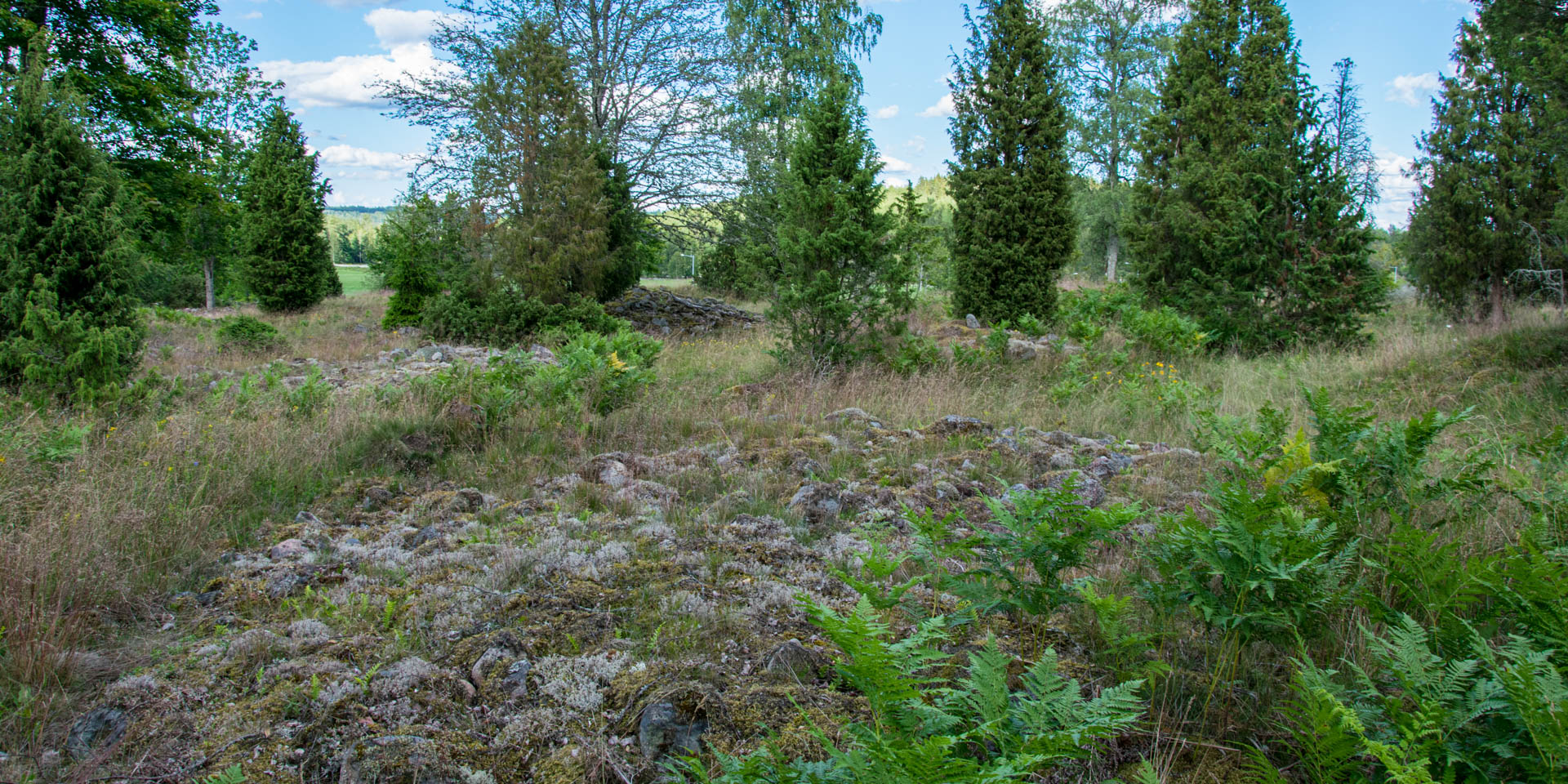 Repperda Gravfält
Iron Age burial ground in Repperda
The large Iron Age burial ground Repperda Gravfält is located on a flat hill outside the village of Repperda, about 15 kilometres east of Vetlanda.
To be precise, Repperda Gravfält is the second largest historical burial ground in the municipality of Vetlanda. It is only surpassed in the region by Byestads Gravfält, the largest Iron Age burial ground in Småland.
The Repperda Gravfält consists of over 130 different graves, which were created during the Swedish Iron Age (550 - 1,050 AD). They are scattered over an area of about 1.4 hectares on a flat moraine and are divided into 13 burial mounds of heaped earth, 45 stone grave mounds and 80 flat stone settings.
In the middle of the area the density of the gravesites is relatively low and the few existing graves are severely damaged. It is concluded that this area has been used for agricultural purposes throughout history and that the burial ground was originally considerably larger.
On the road next to the burial ground there is a well-preserved rune stone, which is a beautiful example of a memorial stone in the transition from the pagan to the Christian period. It shows the text "Boe set this stone for Torgör (his) brother" in runic script in the style of the Vikings, as well as a large cross, which is depicted in the style of Viking ornamentation as a plaited cross.
Similar destinations in the area