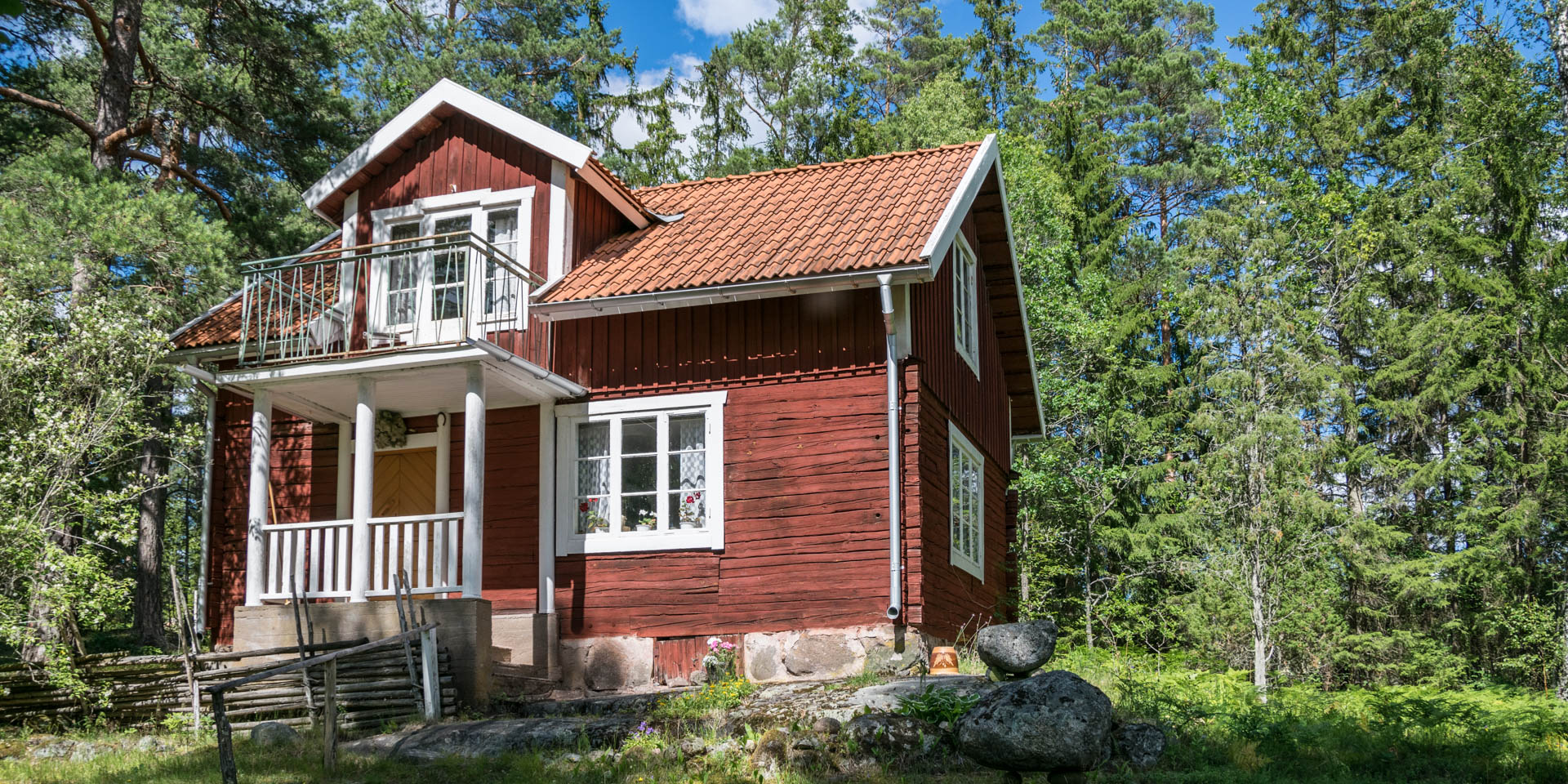 Pälle Nävers Vättehult
Pälle Nävers house near Stenberga
Pälle Nävers Vättehult is the former residence of the well-known Swedish poet Pälle Näver (1897 – 1986) and is located in the parish Stenberga, about 30 kilometres southeast of Vetlanda.
Pälle Näver, whose real name was Josef Herman Elander Högstedt, was already active as a poet at a young age and published his first poem in the daily newspaper Östgöta Correspondenten as early as 1920, when he was 23 years old. His first volume of poems appeared in 1923.
At first, he published under his real name and only when he wrote one poem a week for the newspaper from 1934, Högstedt acquired the pseudonym Pälle Näver. Whereby Pälle Näver was his own creation, which he had already developed at an earlier time as the main character of a novel he had written.
He achieved his big breakthrough under his pseudonym. His poems, mostly in a romantic to rapturous style, spread quickly, so that Pälle Näver was soon known to most Swedes born before 1950. According to a documentary about Pälle Näver, he wrote at least one poem a week for 44 years, which was regularly published in up to 33 different daily newspapers.
In 1945, Pälle Näver moved to Torp Vättehult in the forest, a 1 1/2-storey red wooden house with white edges and windows. The house has been uninhabited since the poet's death and is maintained by his descendants. The interior of the house is still exactly as Pälle once left it and can be visited by appointment with the Högstedt family from May to September.
Similar destinations in the area