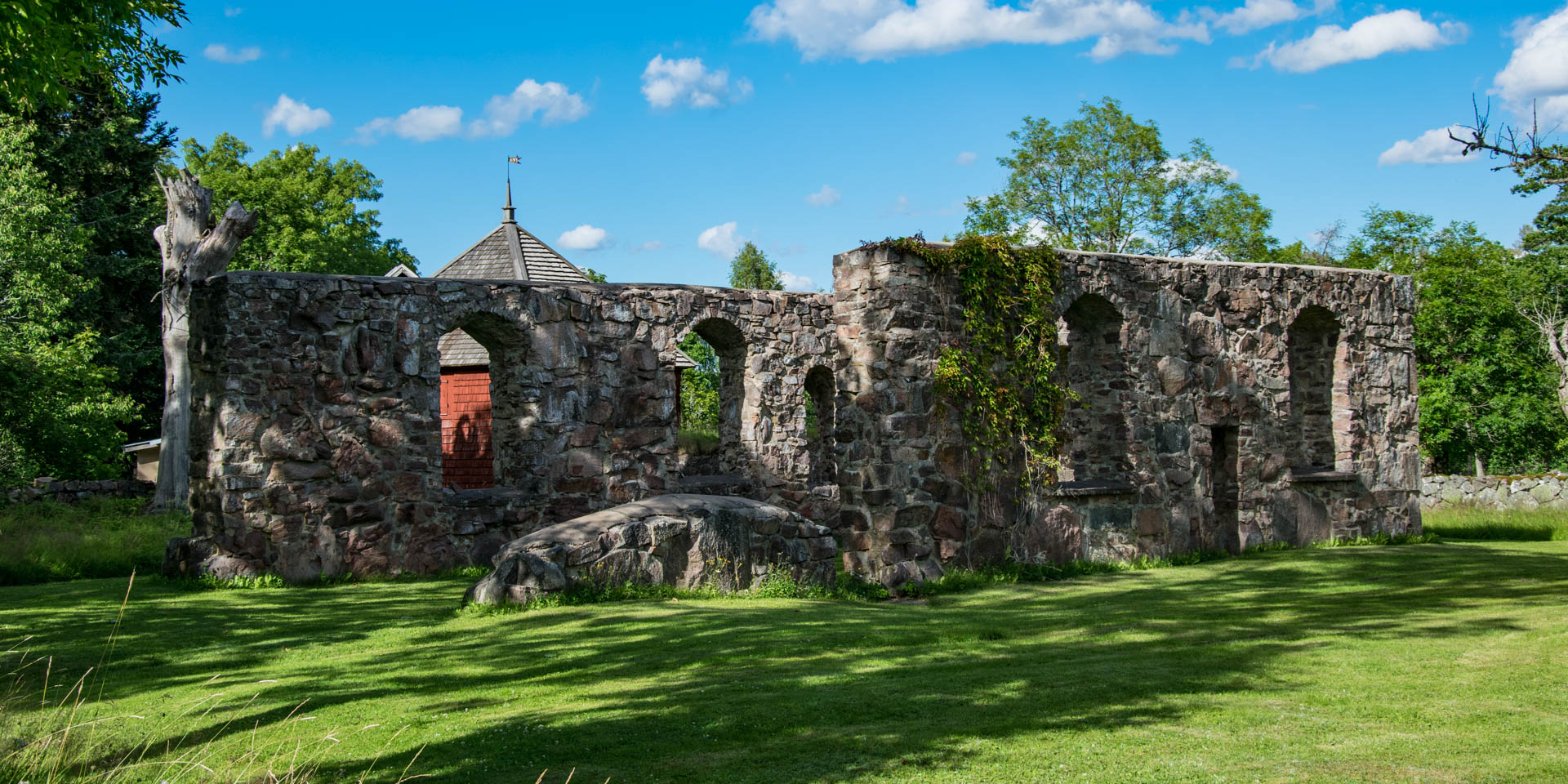 Lemnhults Gamla Kyrka
Medieval church ruin in Lemnhult
Lemnhults Gamla Kyrka is the ruin of a 14th-century church on the edge of the village Lemnhult, about 25 kilometers southeast of Vetlanda.
The ruin of the medieval church consists of the massive stone masonry of the almost completely preserved longitudinal walls and the eastern gable wall, which was once the outer wall of the sanctuary. A large cross marks the place where the altar used to stand. The three walls with their empty windows frame an area of 8.4 by 16.8 meters.
The destruction of the church is the result of an unintentional fire on March 2, 1856. On this cold morning, the churchgoers started a bonfire in front of the church. As a result of the strong wind, the sparks from the fire ignited the wooden shingles of the church.
Despite all the desperate attempts to extinguish the fire, the church burned down to the medieval masonry. The fire spread to the nearby grave chapel of the Falkenberg family, a three-story stone building in which 17 coffins were located, and destroyed it completely. The wooden belfry of the church was also a destroyed by the flames, but it was possible to rescue the Marian Bell from 1448.
The absence of the western gable wall of the ruin, however, is not an immediate consequence of the fire. The wall was removed in 1693 to extend the church on this side with a wooden extension by about 5 meters. In order to preserve the ruin in the long term, the masonry was preserved in 1936.
Similar destinations in the area