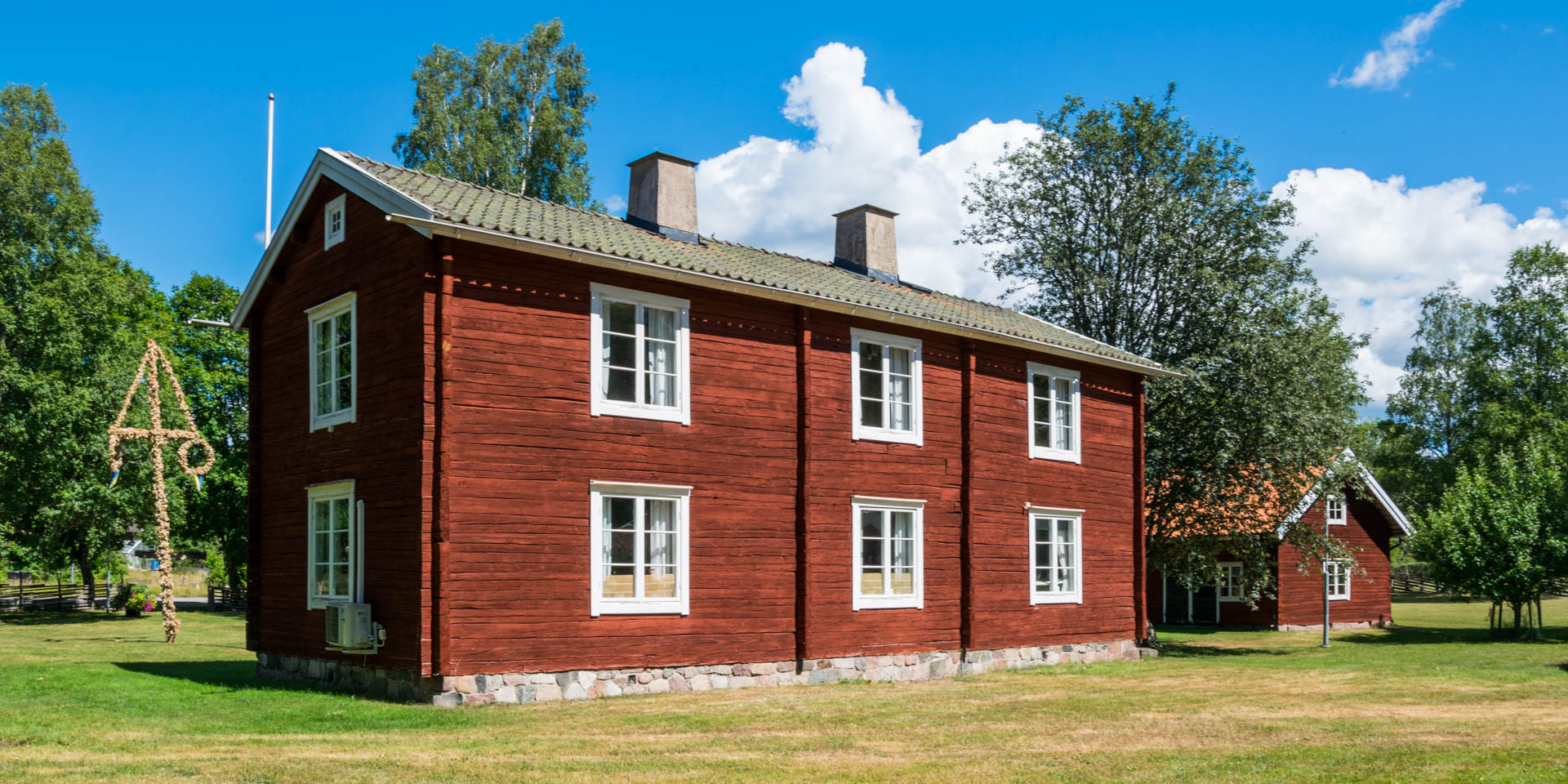 Skede Hembygdsgård
Farmhouse museum in Skede
The farmhouse and local history museum Skede Hembygdsgård is located on the banks of the little river Solgenån in the middle of the village of Skede in the north-west of the municipality of Vetlanda Kommun and consists of almost a dozen historic buildings from the immediate vicinity of Skede.
The buildings in Skede Hembygdsgård are all from the Skede area and have been dismantled piece by piece in their original locations and rebuilt in the museum. The wooden houses are on average about 250 years old and show a cross-section of the different building types of the rural community in the area.
The buildings at Skede Hembygdsgård
A large, two-storey wooden house, originally built in 1784 as the main house of a farm in Skede, is located in the centre of the museum. This house contains the local history museum, where numerous exhibits from the history of the village can be seen. The house is also used for various events organised by the local history association, such as the annual midsummer celebration or as a summer waffle café.
The other museum buildings are loosely grouped next to and behind the main house on the extensive grounds. They include a former brewery, a church barn and a storehouse from the 18th century. An old people's cottage, a storehouse, a poorhouse, a boathouse and a fisherman's cottage date from the 19th century.
The outdoor area of Skede Hembygdsgård is freely accessible at all times. However, the buildings are only open for viewing on certain occasions during the summer. From the beginning of June to mid-August, the local history association sells homemade waffles at the museum every Sunday afternoon. There is also the small bathing place Skede Badplats right next to the museum on the adjacent bank of the river Solgenån.
Similar destinations in the area