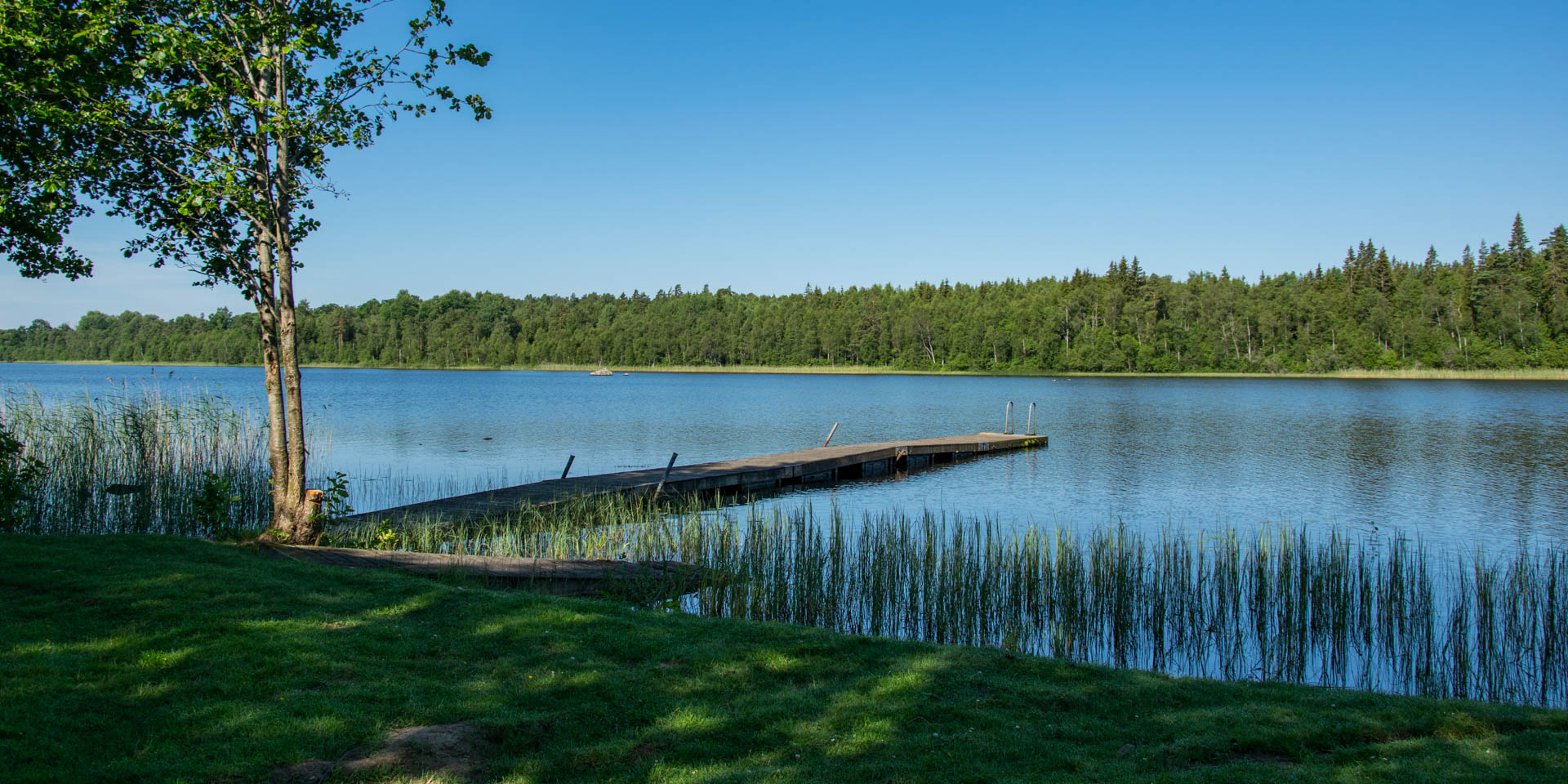 Hjälmåkrabadet
Bathing place at lake Hjälmåkrasjön
The small bathing place Hjälmåkrabadet is remotely located on the eastern shore of the lake Hjälmåkrasjön in the southwest of the municipality of Vetlanda Kommun, about 12 kilometres from Landsbro.
Hjälmåkrabadet is a bathing place without a beach and with a shore consisting of a narrow belt of reeds. Access to the water is only possible via a bathing bridge, so the bathing spot is not suitable for small children. Apart from that, the bathing place offers a sunbathing lawn with a bench and a barbecue area as well as a dressing hut and a toilet.
Lake Hjälmåkrasjön is located on the border with the neighbouring municipality of Sävsjö Kommun and is rather small with an area of just under 0.4 square kilometres, but comparatively deep with a maximum water depth of 9 metres.
Similar destinations in the area