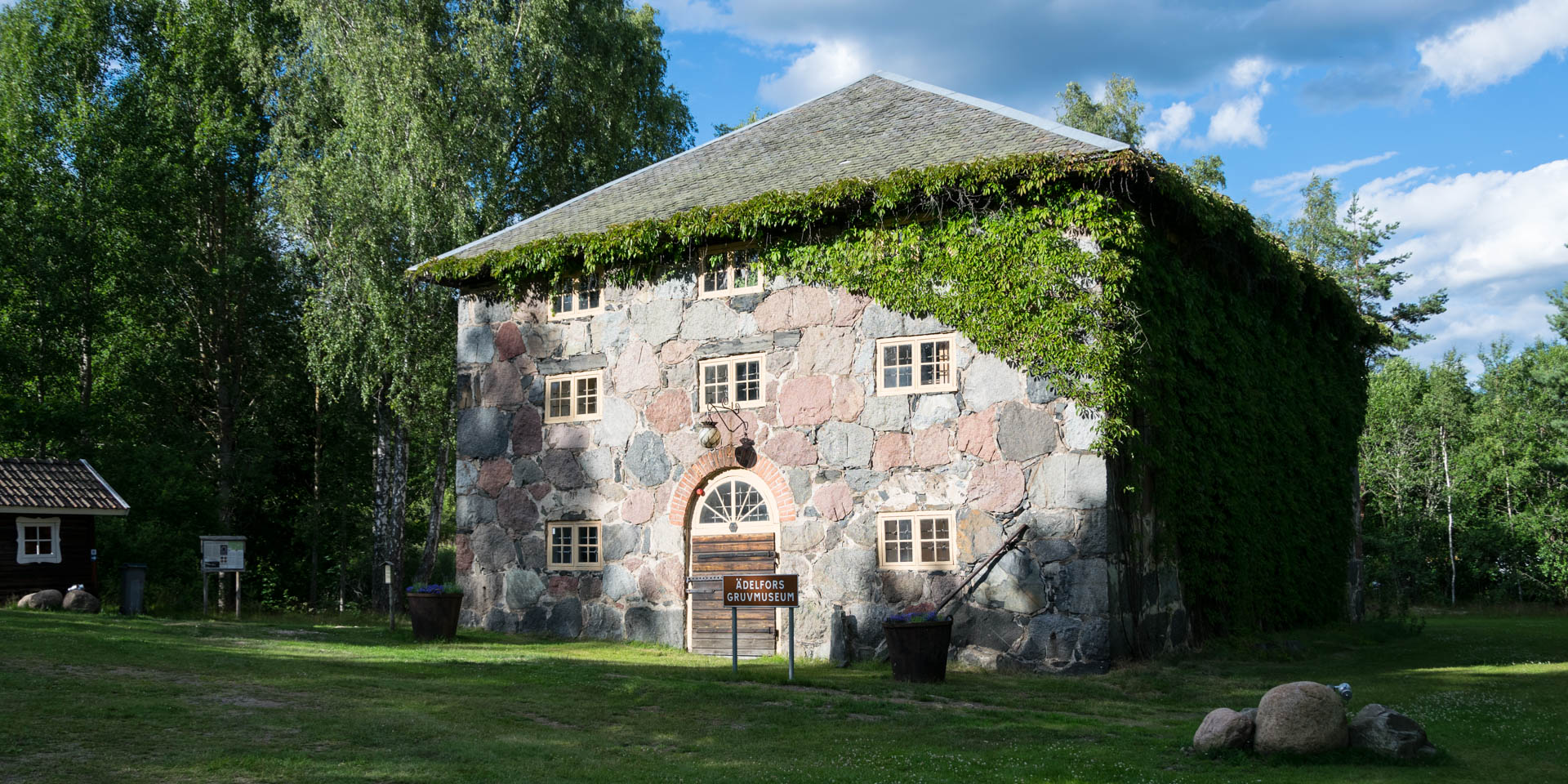 Ädelfors Gruv- och Mineralmuseum
Mining & mineral museum in Ädelfors
The Ädelfors Gruv- och Mineralmuseum is located in a large former warehouse in the former mining village Ädelfors, around 16 kilometers east of Vetlanda.
The mining museum in Ädelfors displays a well-sorted collection of exhibits that tell the history of mining in the region, as well as one of the most important mineral collections in Sweden.
There are a total of 42 abandoned mines and quarries in the municipality Vetlanda Kommun, where copper, zinc and gold as well as quartz and shale have been mined in the past. In Ädelfors was the very first gold mine in Sweden, which was in operation from 1738 to 1889 and whose tunnels finally reached up to 300 meters below the mountain.
The exhibition of the museum
The mining department of the museum exhibits old miner's tools, measuring instruments, mine maps and the complete laboratory of the former gold mine Ädelfors. Along with old documents, photographs and information boards, a comprehensive picture of mining and the daily lives of miners and mine owners is drawn.
The mineral collection is one of the most important collections of its kind in Sweden with about 7,000 different pieces from all over the world. It is the collection of Count Nils Adam Bielke, who was from 1782 to 1789 president of the national authority for mining.
The collection is housed in a total of five large, gold-decorated cabinets in the Gustavian style, which Bielke had specially made for the collection. Other interesting minerals and curios are displayed in modern glass showcases.
The emergence of the building
The large, three-storey warehouse was not part of the former gold mine of Ädelfors, but was built in 1868/69 as a granary by the mine owner as part of a relief operation during the Great Famine.
The idea was to obtain large arable land in the area by clearing it from stones. The warehouse was built with the most beautiful stones, the other stones were used for the wide walls in the village Repperda By.
Grain and food for the needy were stored in the two upper floors. The ground floor served for a long time as an archive of the gold mine and was used at times as a storeroom for dynamite and petroleum. In 1982, the warehouse, which is considered the most beautiful building of its kind in Sweden, was declared a state monument.
Similar destinations in the area