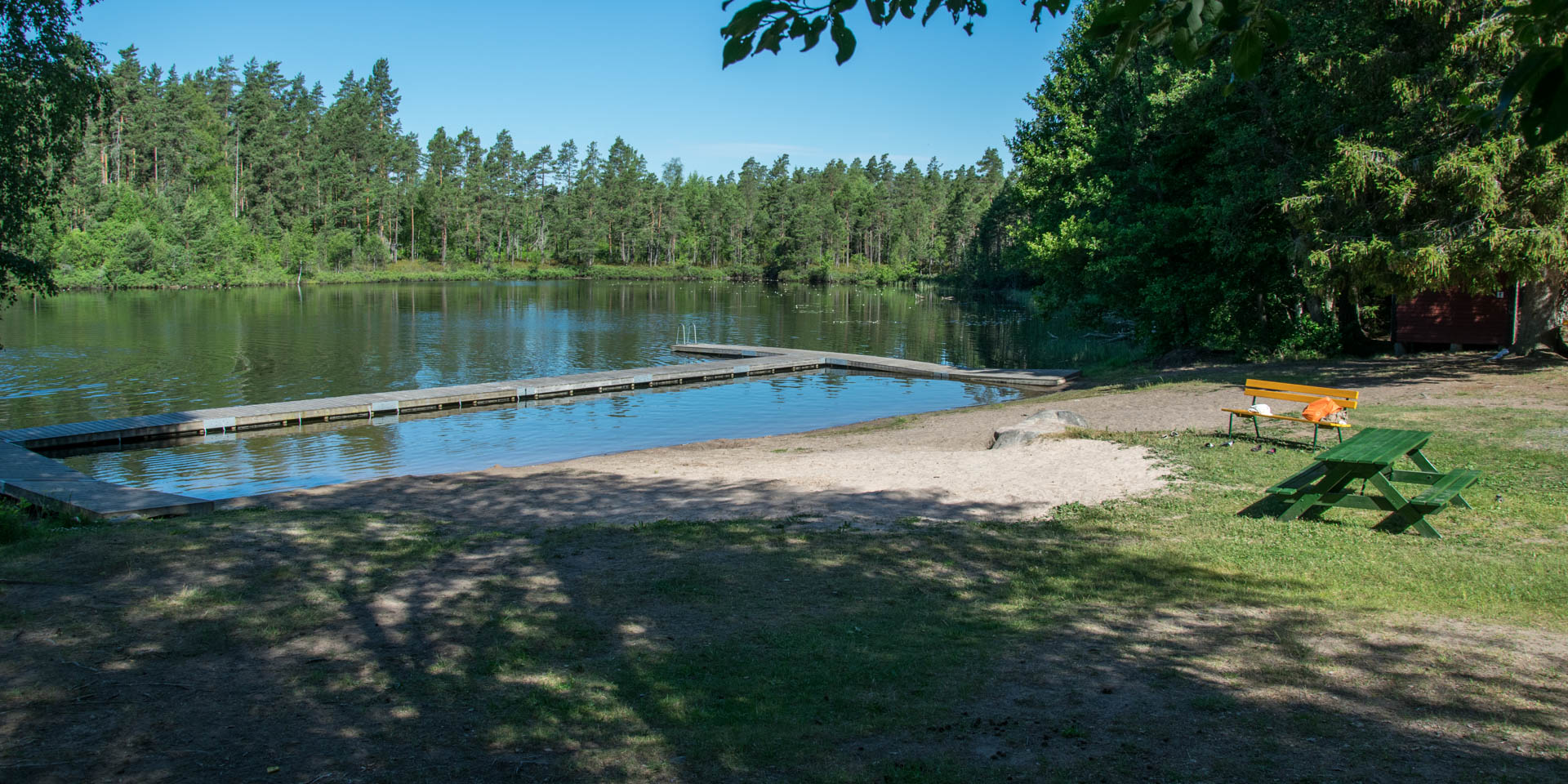 Hårdasjöbadet
Bathing place at lake Hårdasjön near Landsbro
The bathing place Hårdasjöbadet, which is quite popular with the locals, is located on the east side of the small forest lake Hårdasjön northwest of the village Landsbro in the west of the municipality Vetlanda Kommun.
The bathing site Hårdasjöbadet has a 100-metre-long sandy beach with an adjacent sunbathing lawn. There are benches and picnic tables, a dressing room and a barbecue area. The non-swimmers' area near the shore is enclosed by a U-shaped bathing jetty, which is adjoined by a 3-metre diving tower on the left side.
Hårdasjön is a spring lake up to 4.5 metres deep with relatively clear water. Due to its location in the forest, the bathing area is framed by tall trees, which provide sufficient shade at the edges of the sunbathing lawn when needed. Only in the late afternoon and evening when the sun is shining on the lake from the west, bathers can still enjoy the warming rays of the sun.
Similar destinations in the area