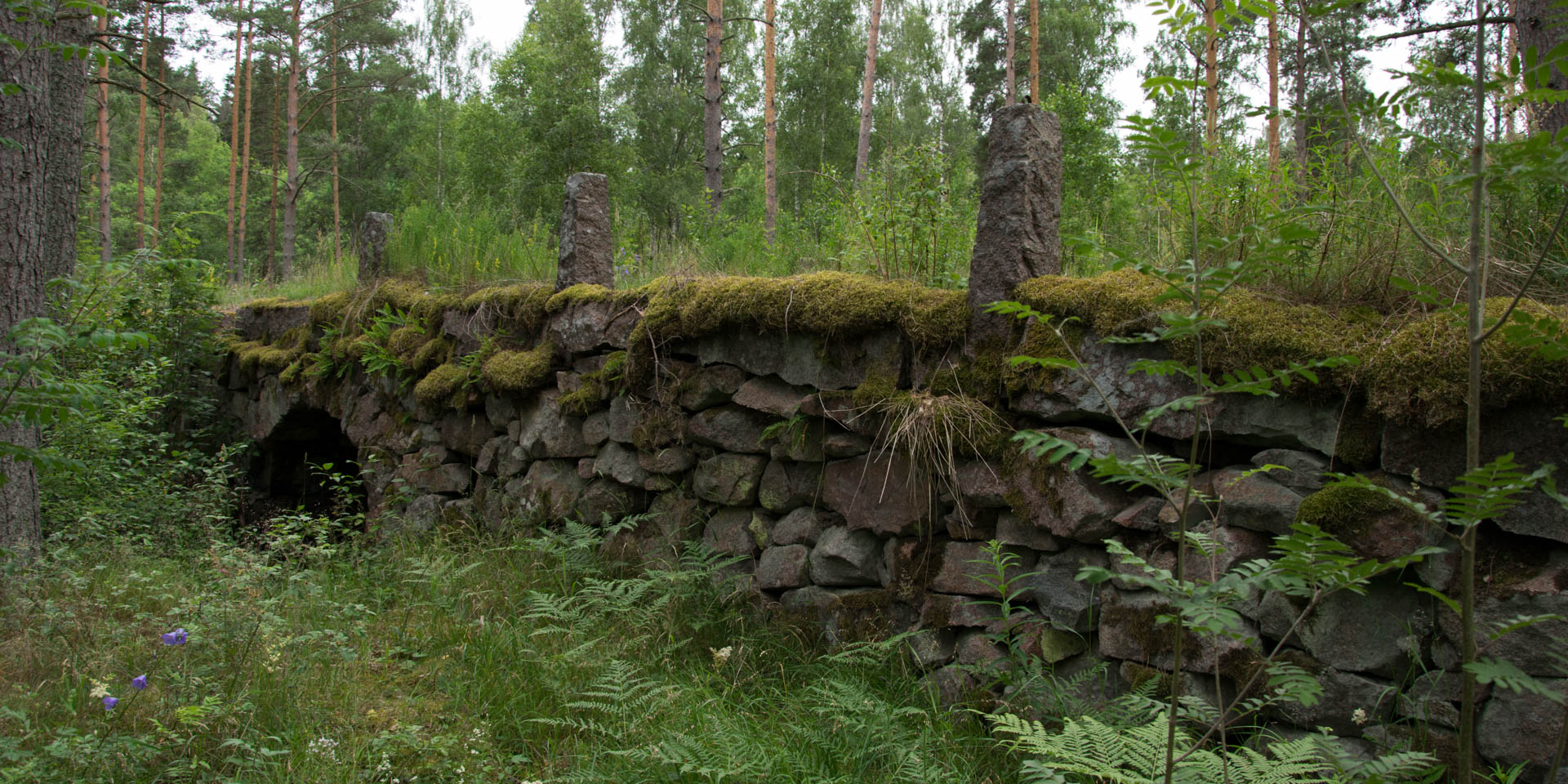 Kungsbron
Historic bridge ruin near Kvillsfors
The ruin of the Kungsbron (King's Bridge), a several hundred year old stone bridge that once crossed the river Emån, is located near the village Kvillsfors, about 26 kilometers west of Hultsfred.
How old the Kungsbron actually is, has not yet been concluded. The oldest written mention of the bridge, which also led to its naming, can be found in a letter from King Gustav II Adolf of July 22, 1612. In this letter he reports from a battle against the Danes around the bridge, which in those days were crossed by one of the most important roads in the county Kalmar Län.
The preserved part of the stone arch bridge is consistently 60 meters long and five meters wide. All in all, eight of the old bridge arches made of boulders and stone are still visible. The old gravel and sand roadway is overgrown with grass and 13 of the former 24 railing posts on the bridge are still preserved. At the most of the one meter high railing posts are still the old iron rings, to which the railing was attached.
Since the diversion of the Emån in connection with the construction of a hydroelectric power station only a small stream flows under the bridge. During an archaeological investigation in the 1940s, even before the construction of the power plant, the bridge consisted of 11 arches and was 75 meters long. Three arches have subsequently disappeared beneath dredged earth out of the river. Old lore reports of at least two more arches on the south side of the bridge, which already have collapsed a long time before.
Similar destinations in the area