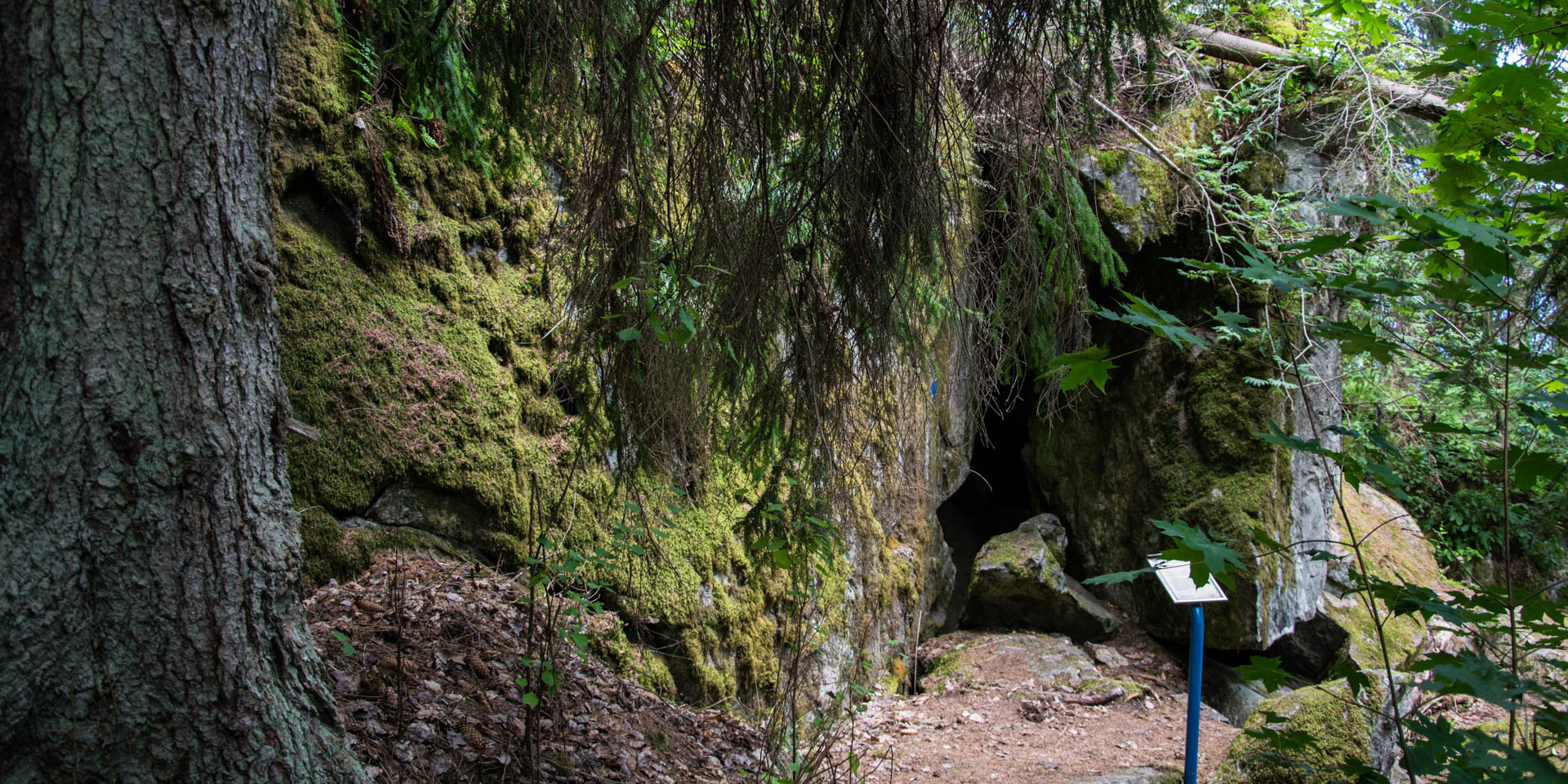 Dackegrottan
Rock cave near Virserum
The Dackegrottan is a small rock cavern in which, according to folklore, the Småland folk hero Nils Dacke hid from the royal troops. It is located in a rock wall on the outskirts of Virserum in the southwest of the municipality Hultsfreds Kommun.
The Dackegrottan is situated a little hidden in the lower part of the steep face of the hill Dackestupet directly at the southern shore of lake Virserumssjön. In this small cave the peasant leader Nils Dacke was hidden by some of his followers after being severely wounded during the battle against the army of Gustav Vasa.
This battle took place on March 20, 1543 on the ice of the neighboring lake Hjorten and is considered the decisive battle in the Dacke War, in which the army of the rebellious peasants was crushed by the royal troops of Gustav Vasa.
After Dacke's state of health had stabilised a bit, he was taken to safety near his hometown in the border region of the then Danish province Blekinge. However, his hiding place was betrayed and about two months after the battle at Virserum Nils Dacke dies trying to arrest him. His body was brought to Kalmar, dismembered and displayed on a gallows as a deterrent.
Similar destinations in the area