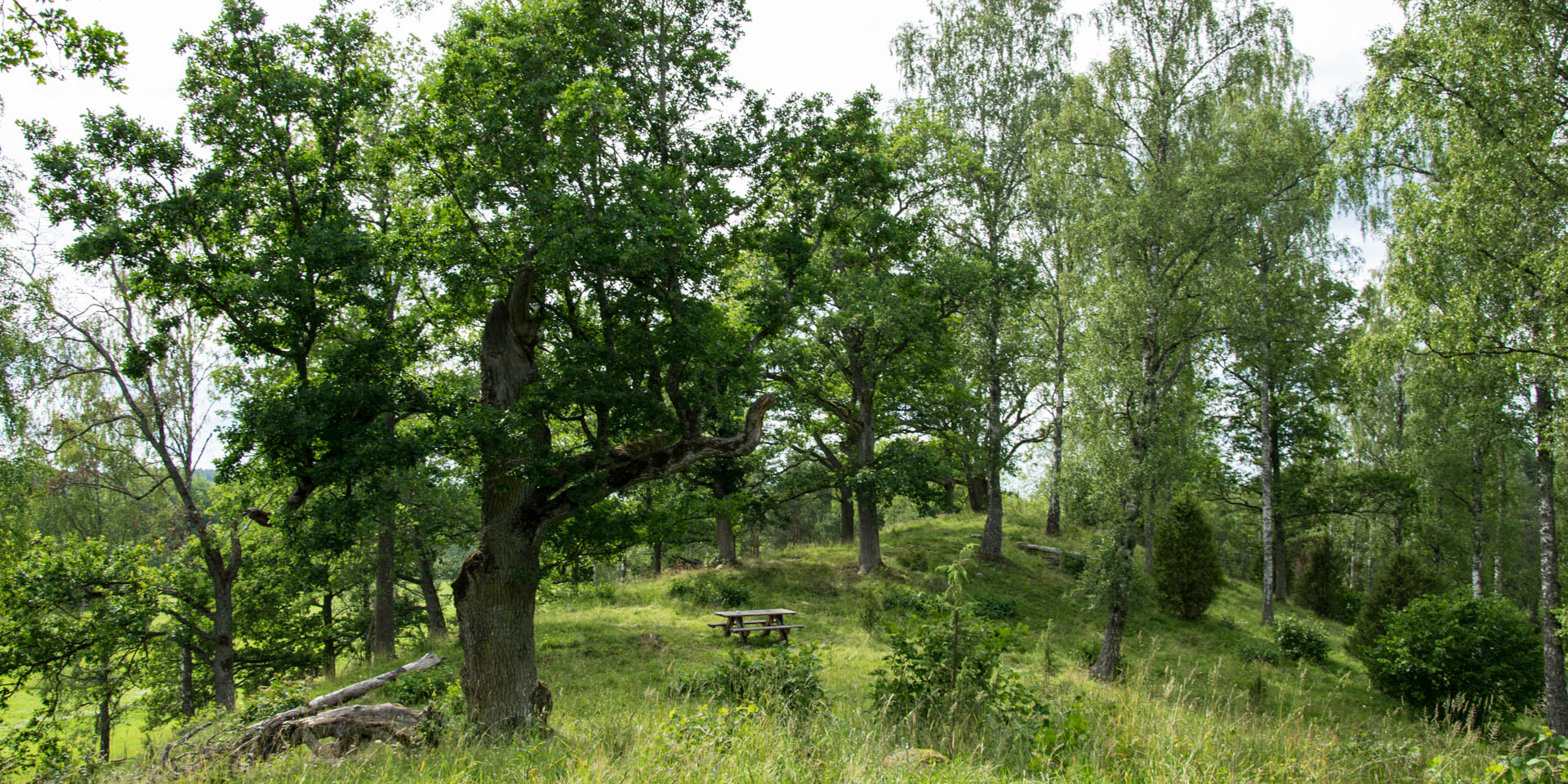 Lundens Naturreservat
Nature reserve near Järnforsen
Lundens Naturreservat is a beautiful small nature reserve with rich flora, located outside of Järnforsen, about 22 kilometers southwest of Hultsfred.
The just 5-hectare nature reserve Lunden consists of a narrow, clearly visible moraine and streches to the shore of the species-rich river Emån along its southern side.
On the ridge of the moraine grows a deciduous mixed forest that consists mainly of linden, birch and some gnarled old oaks. From the picnic area you have a romantic view over the lower pasture and the natural river loops of the Emån.
On the southern slope of the moraine, the vegetation initially passes into large shrubs such as hazel and juniper. Through centuries of pasture and hay farming a special flora consisting of some rare plants has developed on the ground.
On the slope grow narrow-leaved lungwort (Pulmonaria angustifolia), alpine flax (Thesium alpinum) and crested cow-wheat (Melampyrum cristatum).
Similar destinations in the area