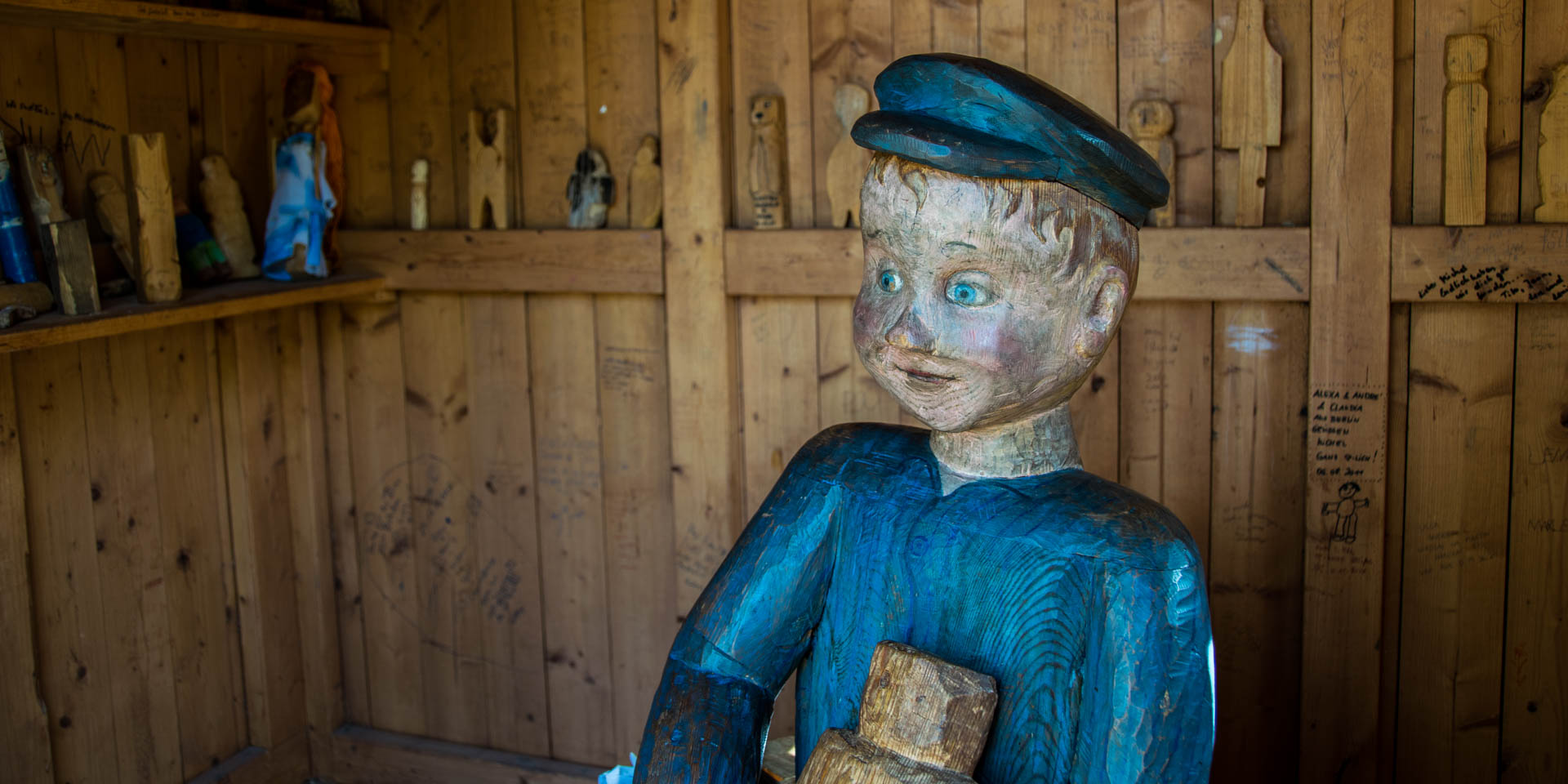 Emil i Lönneberga
Life-size Emil sculpture in Lönneberga
The life-size wooden sculpture Emil i Lönneberga is located in Lönneberga, about 12 kilometers northwest of Hultsfred and represents the little rascal Emil from the eponymous story by Astrid Lindgren.
Protected from wind and rain, the colored sculpture of Emil i Lönneberga is housed in a small carpenter's shed at the main street in Lönneberga. Dressed in blue trousers, jacket and a cap, the little boy from the Katthult-Farm is sitting there on a big wooden block and is carving his umpteenth wooden figure.
The impressively detailed illustrations of the artist Björn Berg for the first edition of the book published in 1963 served as a model of the sculpture and its facial features. The sculpture was created in 1998 by the versatile artist Torbjörn Berg, the son of the illustrator. Torbjörn made kind of a self-portrait with the statue, because as a young boy he was the model after which his father drew Emil.
Similar destinations in the area