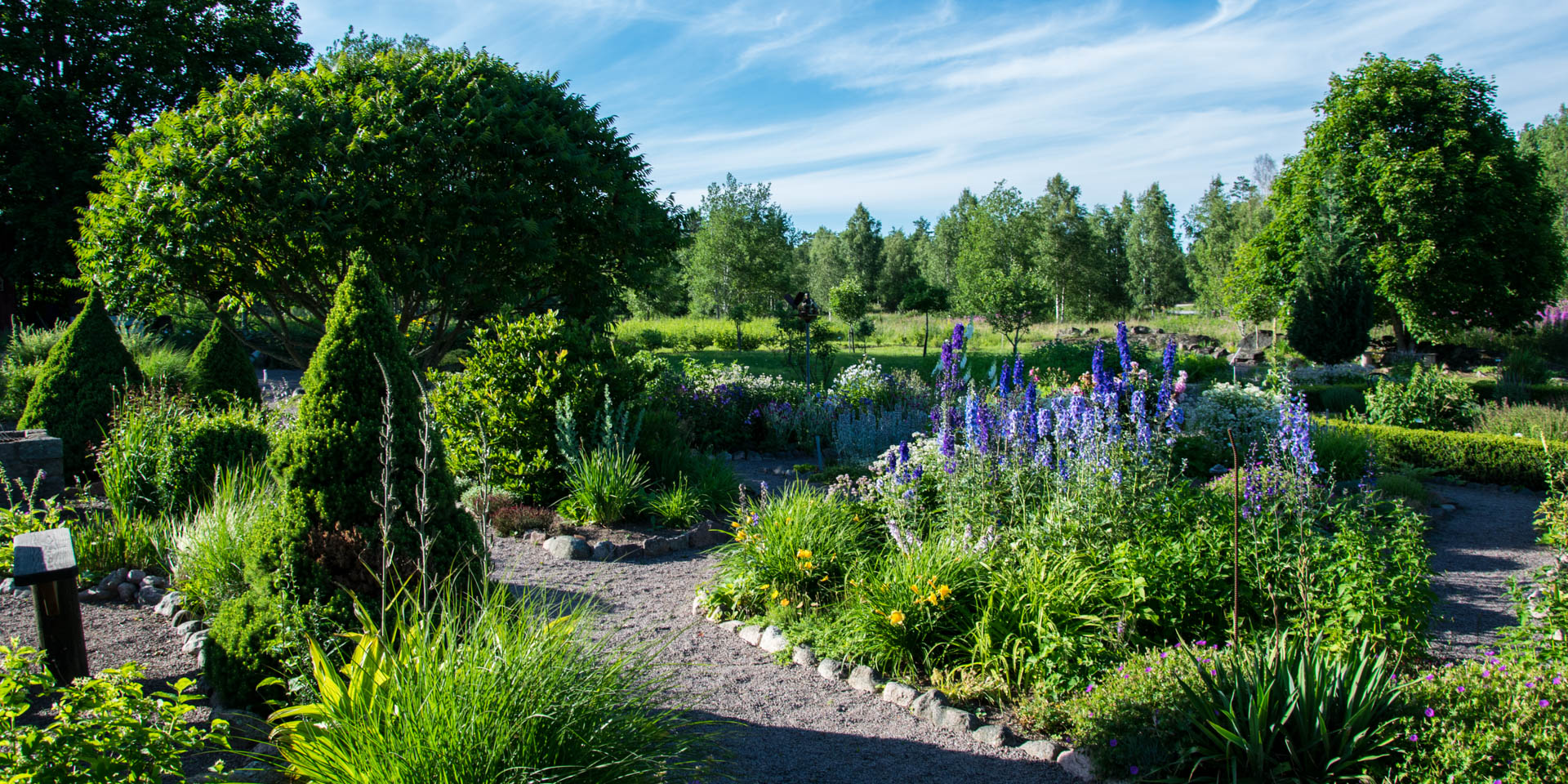 Kalvkätte Trädgård
Show garden in Hultsfred
Kalvkätte Trädgård is a large, varied designed show garden, which is operated in volunteer work by a private initiative on the western outskirts of Hultsfred.
The area of the Kalvkätte Trädgård belonged to an estate until the beginning of the 20th century, which was already mentioned in the land register of the monastery Vadstena in 1447. It belongd probably to the lands that Bridget of Sweden (also Saint Birgitta) donated to the monastery before moving to Rome.
Kalvkätte became an ordinary farm about 400 years ago. Today there are only an old farmhouse, a barn and a storehouse preserved. In 2004, the association Kalvkätte Trädgård started to turn the old farm grounds into a blooming and green paradise.
There is a perennial garden with differently designed flowerbeds and stone beds in which a variety of different perennials bloom from early spring to late autumn. Among them are several well-known species as well as rarities from all over the world.
A herb garden presents several different kitchen and medicinal herbs in several small beds. Small information boards on the beds inform about names, origin and application of the herbs.
In the company of lavender and various perennials, the roses in the small rose garden show their summery splendor. You can find old varieties and modern types of the queen of flowers.
Within the garden there are tables and benches for picnics amidst the flowers and a brick barbecue is also at your disposal. Also popular is the waffle café organized by the association, which offers coffee and home-baked waffles on some afternoons in summer.
Sometimes spare plants are sold, which were taken from the flowerbeds during field maintenance of the flower beds The entire garden is accessible year round free of charge and on request you can book a guided tour for a small fee.
Similar destinations in the area