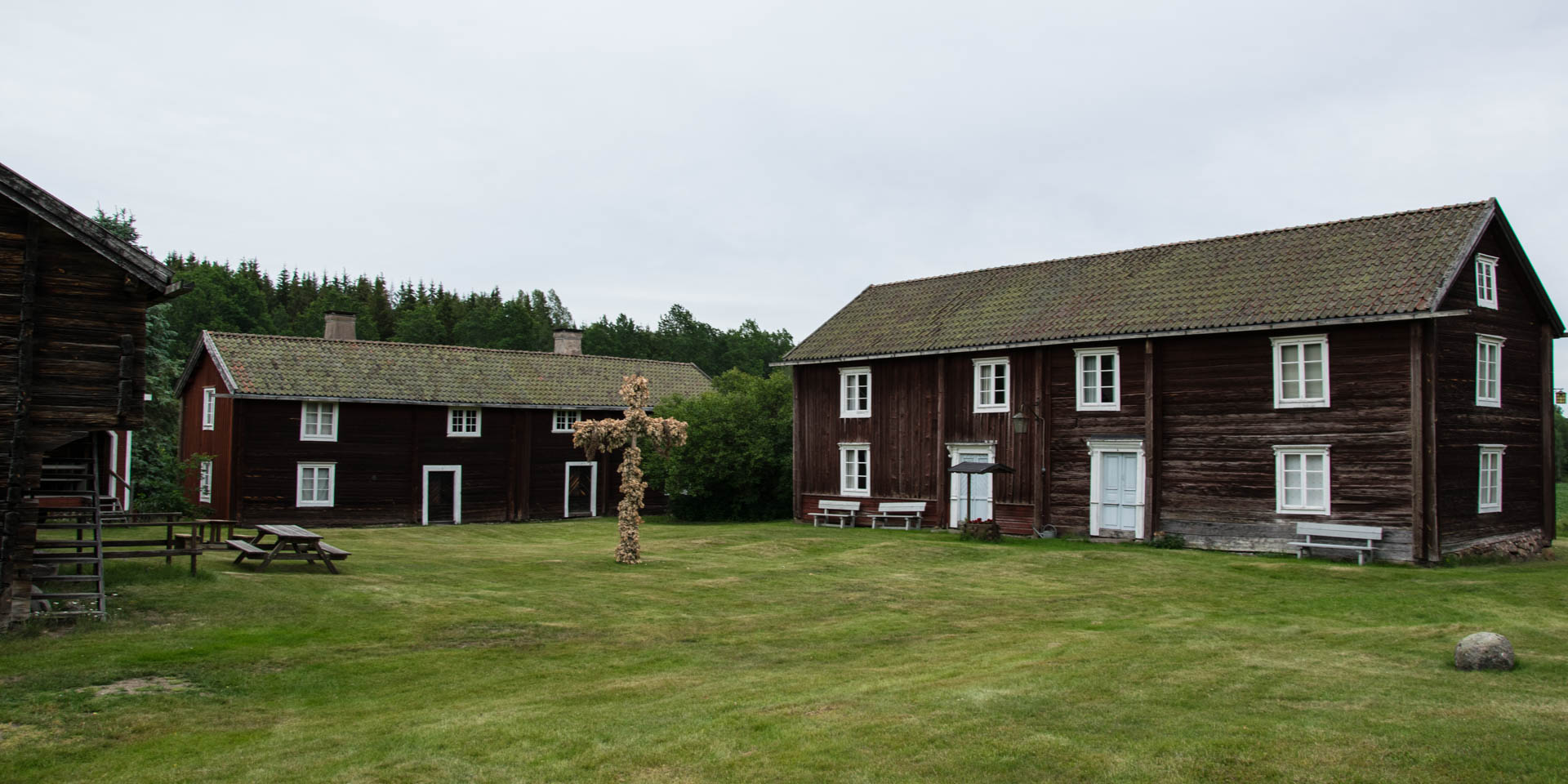 Fröreda Storegård
Museum yard near Järnforsen
The museum yard Fröreda Storegård is located just outside Järnforsen, about 24 kilometres southwest of Hultsfred. It is the only surviving 18th century farming village in Småland.
The roots of the Fröreda Storegård go back to the time around 1540, when the farmer Lasse Börjesson settled there and built the first farm. More and more farms were added and at the beginning of the 17th century the village consisted of four farms with a total of 38 buildings. 1683 raged a large fire in Fröreda, which destroyed the entire village except for one farm.
After the fire the village was rebuilt as it is preserved until today. The four main houses of the farmsteads, which had previously consisted of single-storey buildings, were now built as two multi-storey semi-detached houses, each with two symmetrical halves. In addition, the village has two large two-storey log barns with loft floors, a gallery and external staircases, as well as two small storage sheds.
The semi-detached houses are a unique example of carpentry in Småland in the early 18th century. One of the large semi-detached houses is furnished in the original style and still has, among other things, the original and well-preserved murals and hand-painted wallpaper from the 18th century.
At the beginning of the 20th century the village consisted of a total of 40 buildings. The farmsteads were gradually abandoned due to a change of generations and a large part of the decaying outbuildings were demolished around 1920. Since 1983 the village has been in the possession of the heritage society of Järeda.
Similar destinations in the area