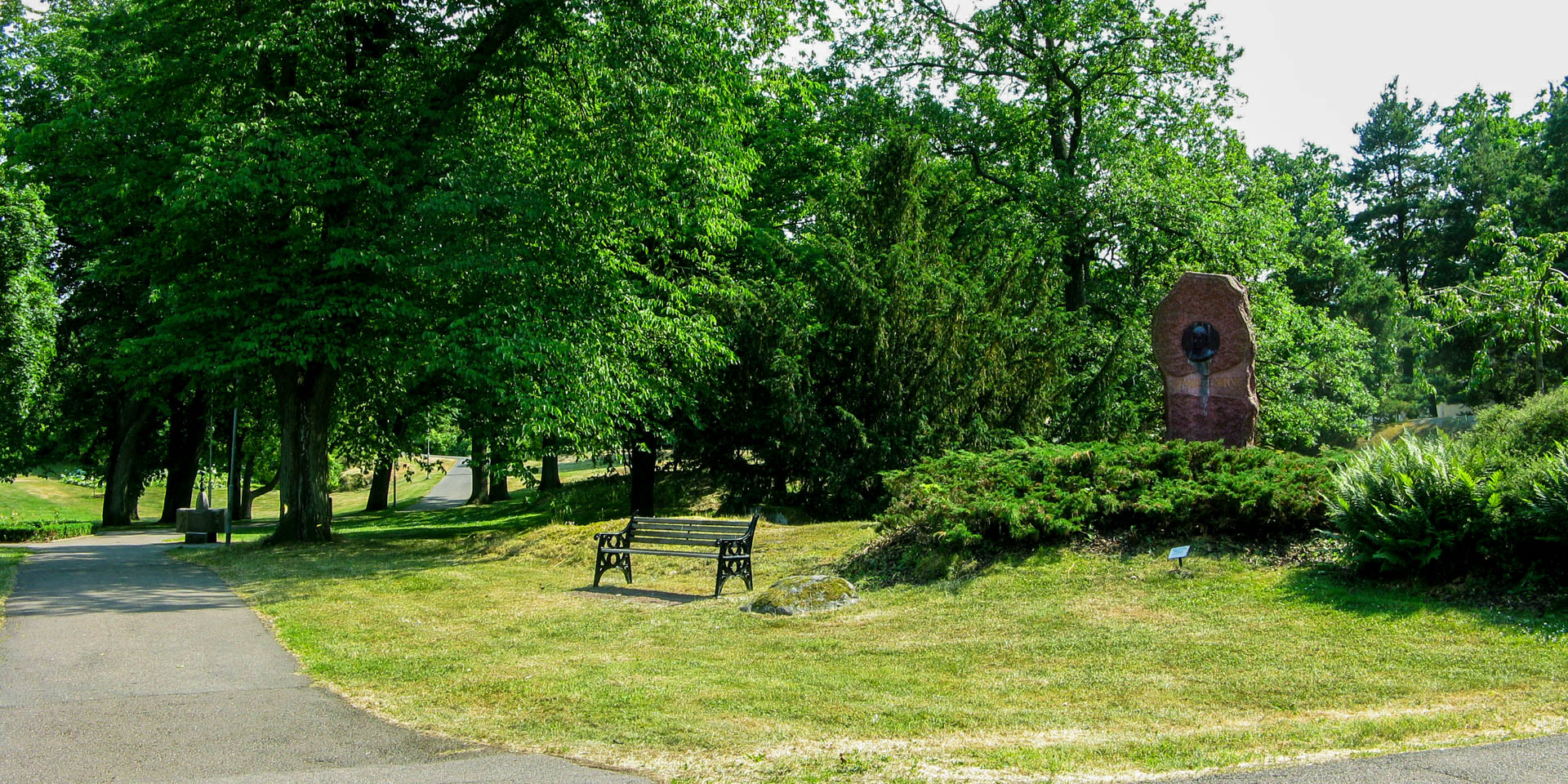 Stadsparken i Oskarshamn
City park in Oskarshamn
Stadsparken i Oskarshamn is a relatively large and spacious city park in the center of Oskarshamn – a beautiful old park that was built towards the end of the 19th century.
Located south of the historic city center, the area of the city park in Oskarshamn extends to the edge of the large cliff above the harbor area. The terrain is very varied, consistently hilly and in many places the bare rock occurs between planting and green areas.
The design of the park corresponds to the spirit of the 19th century, following the example of English landscape parks and consists of a dense tree population, floral plantings and larger open lawns. The winding paths and varying terrain formations do the rest to present the viewer a very varied picture of a park landscape.
Experience the city park actively
There are park benches where you can rest, enjoy the atmosphere or have a picnic. Of course, this is alos possible with a blanket on one of the large lawns. Special vantage points with views over the entire harbor area and the adjacent Baltic Sea can be found at the eastern edge of the park.
If you like it sporty, you can play a round of disc golf or hit a few balls on the public tennis court. There is also a popular children's playground with a pirate ship, water features and classic playground equipment such as slides and swings.
Spread over the park are several monuments and artistic sculptures, including four works of Arvid Källström, a well-known and sculptor from Oskarshamn.
Similar destinations in the area