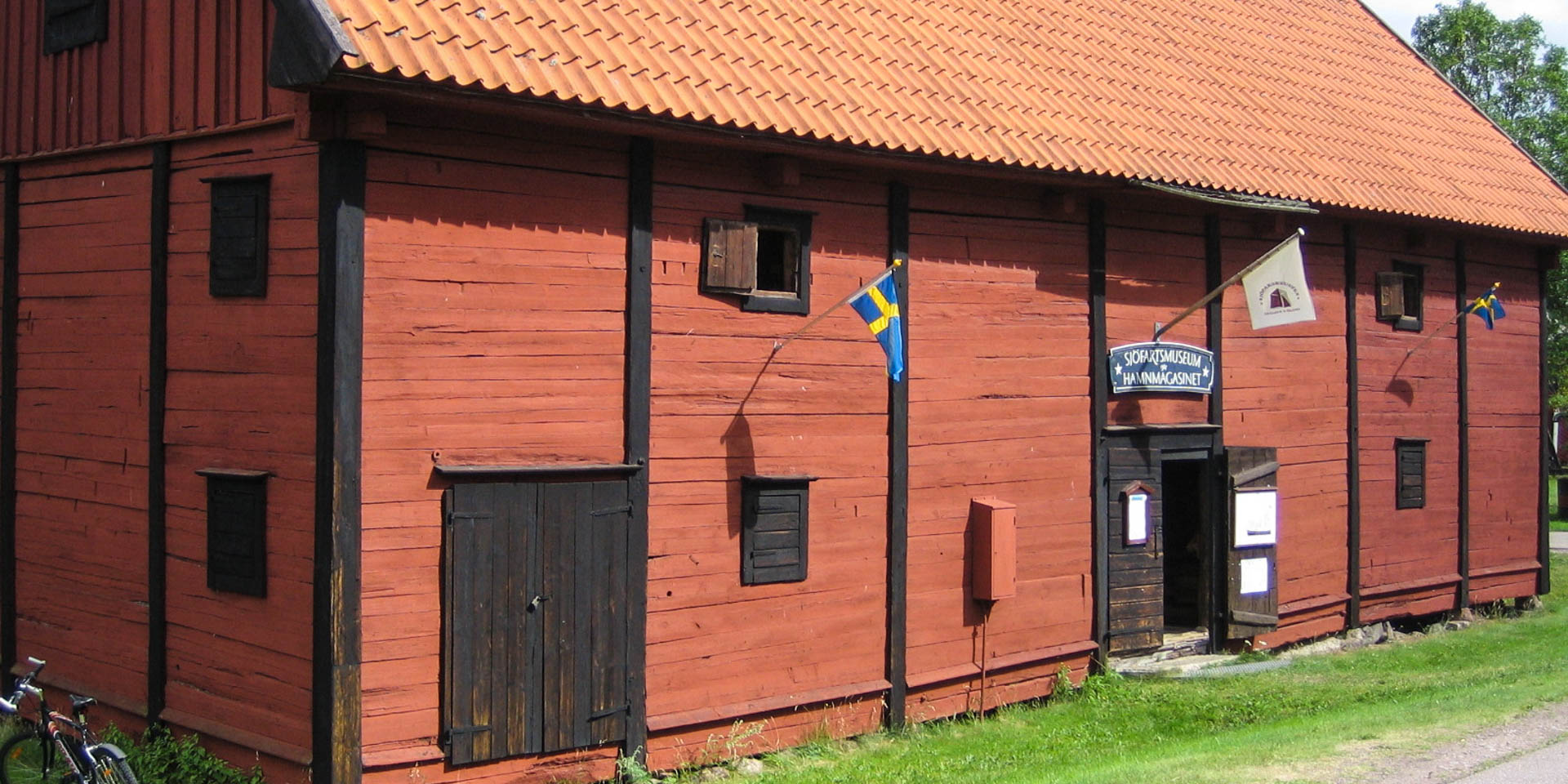 Figeholms Sjöfartsmuseum & Hamnmagasinet
Maritime museum in Figeholm
The maritime museum Figeholms Sjöfartsmuseum is located in the Hamnmagasinet, the historical harbor warehouse in the picturesque seaside village Figeholm, about 17 kilometers northeast of Oskarshamn.
The warehouse dates back to the beginning of the 20th century and is beautifully situated next to the river Norrån, in the immediate vicinity of the Figeholm marina.
The museum's main focus is on the history of local sailing in the period around 1850 – 1950, the importance of the port and local shipbuilding, and the cultural history of the archipelago. Another exhibition shows the historical development of Figeholm from a simple loading bay to a town with market rights, the smallest in Swedish history.
At the end of the 19th century, Figeholm was home to a sizeable fleet of large sailing ships. This was joined by a collection of smaller cargo ships, which transported mainly firewood to Stockholm and other cities along the east coast.
On the ground floor of the old warehouse are the museum's larger exhibits, the traditional boats, as well as inboard and outboard engines. In an open shed outside the museum you can find a historical barge, one of those wooden cargo boats in clinker built, which are typical for the region.
Similar destinations in the area