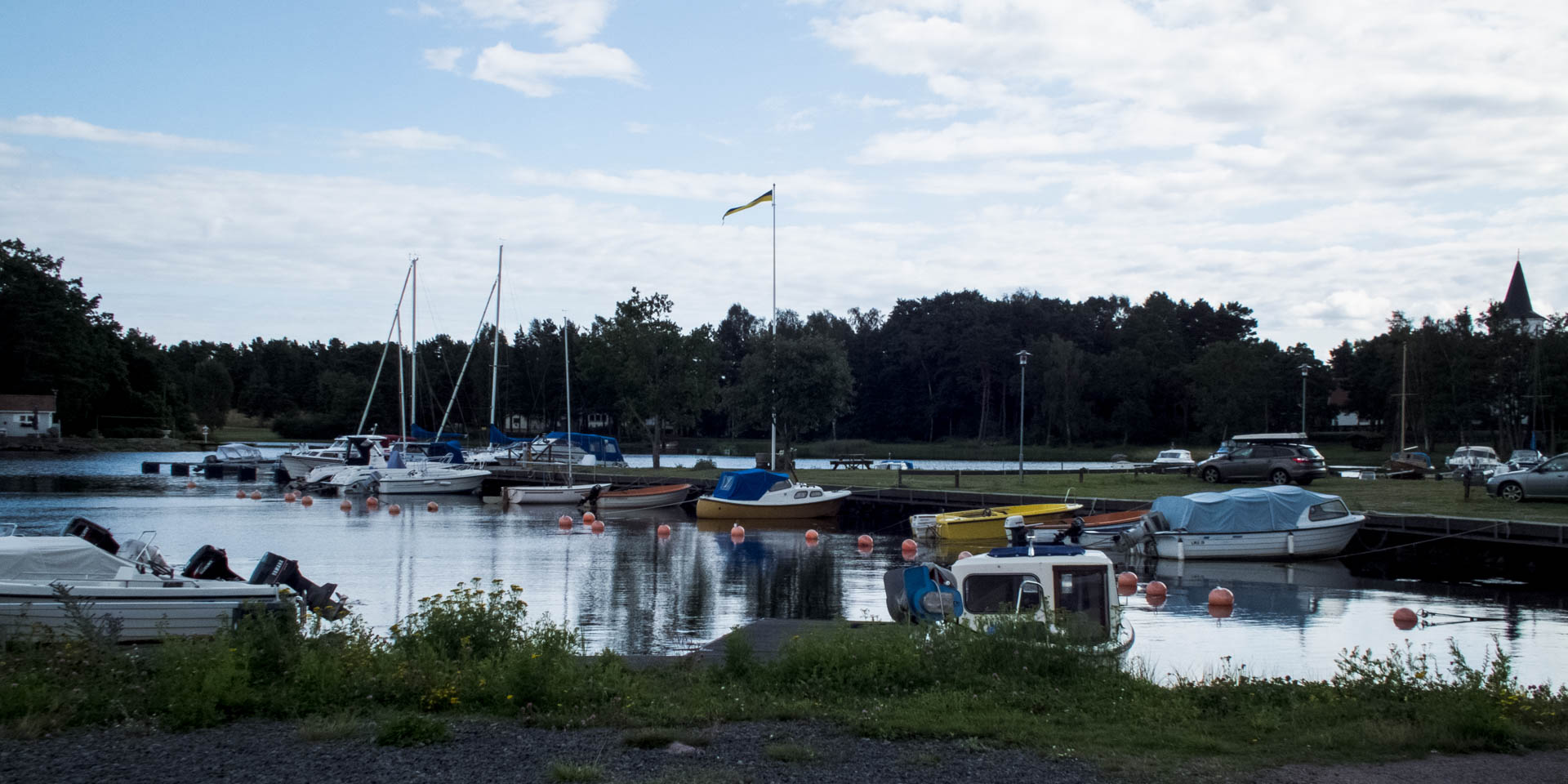 Påskallaviks Gästhamn
Marina in Påskallavik
The rather small Påskallaviks Gästhamn compared to other marinas in the region is within walking distance of the centre of the charming coastal village Påskallavik in the southeastern tip of the municipality Oskarshamns Kommun.
Påskallaviks Gästhamn is run by the local yacht club Påskallaviks Båtklubb and uses, among other things, the former industrial port of the small town, which was an important export port for timber and paper products in the region in the 19th and early 20th centuries.
Berths and pitches in Påskallaviks Gästhamn
After all, the marina has 25 guest berths, which are located on the quay wall of the old harbour and on the north side of the associated concrete pier. The water depth in this area is five metres throughout. The mooring fee includes the power supply and the use of the wifi network.
The services offered by the marina include a shower, washing machine, fresh water supply, waste water disposal and a boat filling station for petrol and diesel. Within the harbour area there is the cosy harbour café, which is open daily in the summer months.
In addition, there are a total of 13 parking spaces for mobile homes on the harbour grounds. Eight pitches with electricity connection opposite the old harbour magazine in the northern part of the harbour, the other five are located in the southern part and have no electricity supply.
Places of interest near Påskallaviks Gästhamn
The historic three-storey warehouse Callerströmska Hamnmagasin is located in the immediate vicinity of the guest berths. It is set up as a museum and tells the story of Påskallavik's industrial past.
And if one takes a walk through the village, one very soon finds at the main street the interesting art museum Källströmsgården, the former homestead of the famous sculptor Arvid Källström (1893 - 1967).
Similar destinations in the area