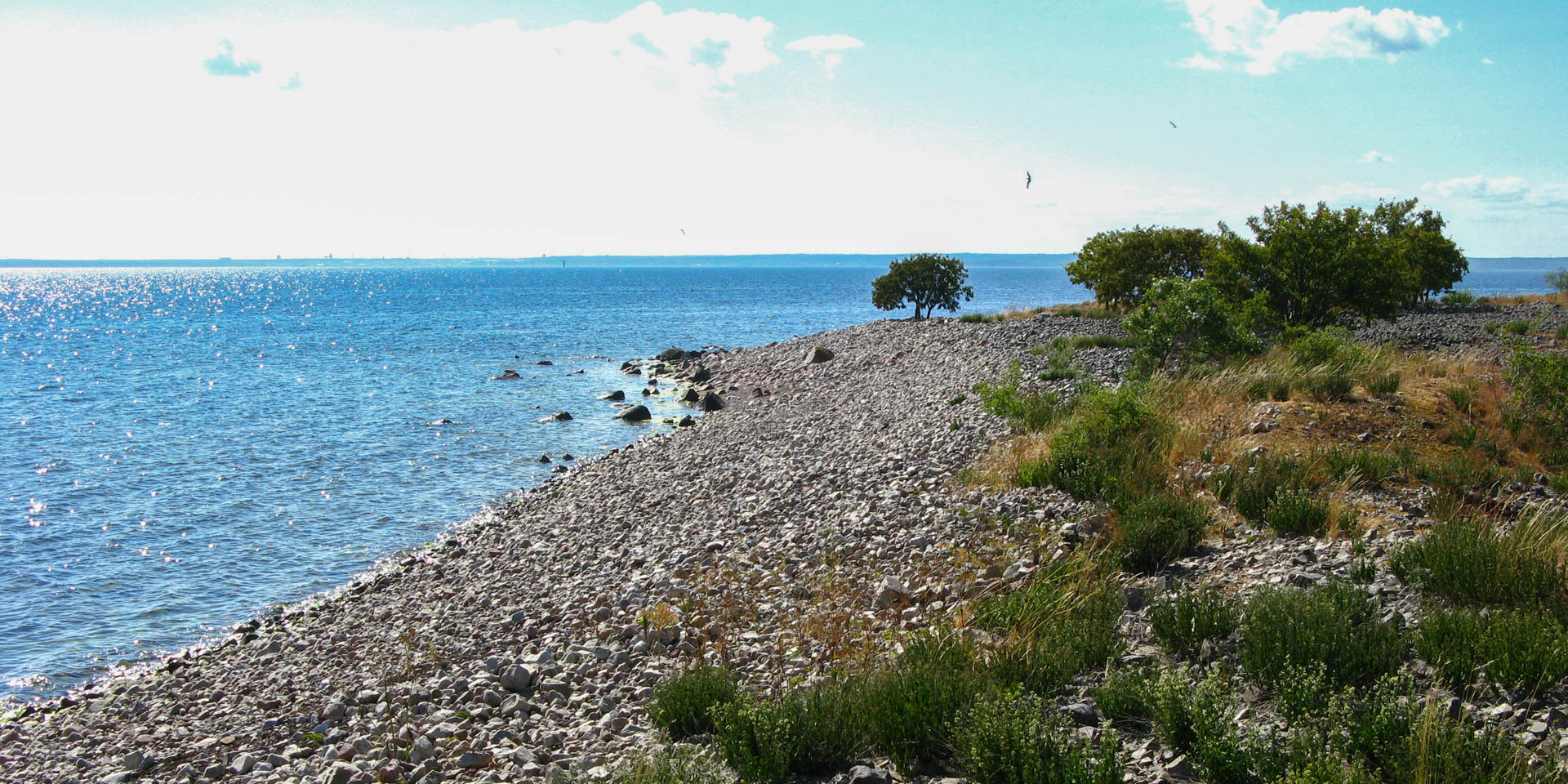 Furön Naturreservat
Nature reserve island Furö in Oskarshamn
The nature reserve Furön Naturreservat covers the entire area of the 94-hectare large island of Furö in the Kalmarsund, about 10 kilometers east of Oskarshamn.
The island of Furö, inhabited by only a few people, has no regular boat connection to the mainland. But the nature reserve Furön may be visited by private or rented boats. Official mooring is the former navigator bridge in the western harbor of the island.
The eastern part of the island is particularly protected as a bird sanctuary and must not be entered from the beginning of April until the end of July. There breeds a larger colony of the Caspian tern (Hydroprogne caspia), the largest genus of terns in Sweden and throughout the Baltic Sea region. Other breeding species include Arctic tern (Sterna paradisaea), common eider (Somateria mollissima), velvet scoter (Melanitta fusca) and Eurasian rock pipit (Anthus petrosus).
The best way to explore the nature reserve is via the circular path that runs the entire length of the island. You will encounter a very special nature characterized by constant wind. There are no contiguous forests, but only a few freestanding, wind-bent pines and single spruces and rowan. The areas are dominated by low-growing juniper bushes, sloes and rose hips.
As a result of the constant strong wave erosion in conjunction with the uplift, the riparian areas consist predominantly of extensive fields with round-cut pebbles.
All over the island, there are artifacts of historical settlements dating back to the Bronze Age. Among them are ancient tombs, foundations of a medieval summer fishing village, an artificial canal and old boat landing bays.
Similar destinations in the area